Simmons to pitch in GCL rehab game
Reliever has experienced multiple setbacks in Tommy John surgery recovery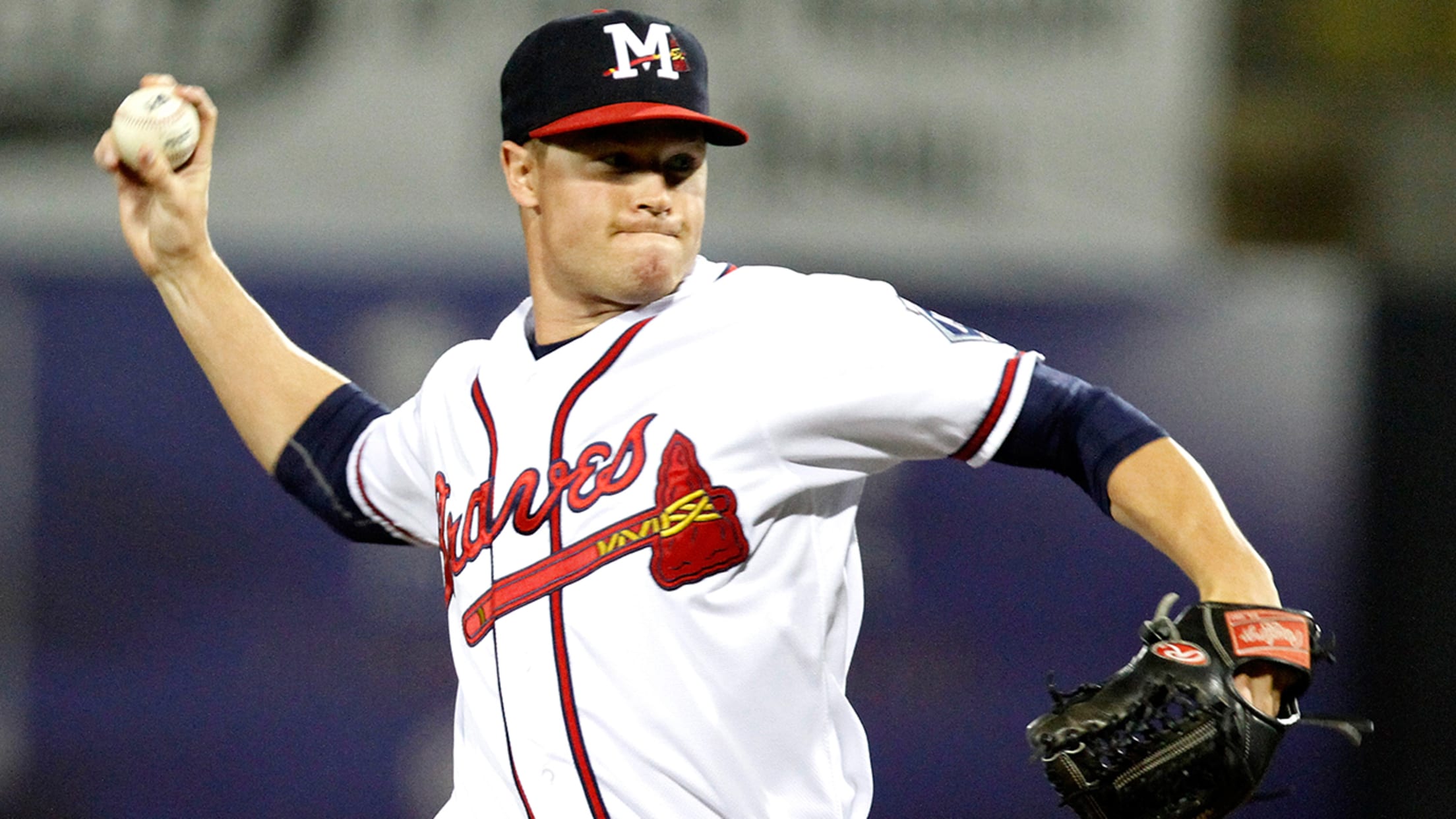 Shae Simmons threw around 30 pitches on Monday in a simulated GCL game. (Ed Gardner)
CINCINNATI -- The Braves hope that the setbacks are behind reliever Shae Simmons as he continues to work on his return from Tommy John surgery from more than a year ago.On Monday, Simmons threw about 30 pitches a simulated game in the Gulf Coast League (GCL) and experienced nothing but
CINCINNATI -- The Braves hope that the setbacks are behind reliever Shae Simmons as he continues to work on his return from Tommy John surgery from more than a year ago.
On Monday, Simmons threw about 30 pitches a simulated game in the Gulf Coast League (GCL) and experienced nothing but "normal soreness" in his right forearm, the culprit of his most recent setback.
"I think the whole thing went well," Braves manager Brian Snitker said. "He threw, what was it? 28, 29 pitches, I think. Velocity looked like it was good, mid-90s. It's hard to get jacked up for a sim game down in the Gulf Coast League. But I think physically, everything [looked good], and that's kind of what you're looking for right now with him."
The next step for Simmons is to pitch in a rehab game in the GCL on Thursday.
This rehab outing will mark the second time Simmons has had to reboot his rehab attempt. After initially starting his rehab on May 16, he was shut down for a couple weeks after a one-inning outing on May 21. His last outing was June 8, after which he was shut down again, this time because of the forearm issue.
Simmons will be a welcome addition to a Braves bullpen that has struggled, posting a 4.20 ERA, which ranks in the bottom third in baseball and has seen 18 different guys take the ball for at least one appearance.
"It'll be really good," Snitker said. "I hope for his sake that everything works out. That kid's been through a lot, hasn't pitched in a while and did everything that the doctors and training staff have asked him to do and just had the setbacks, but he keeps working, keeps coming back. So you've just got to pull for a guy like that."
Cody Pace is a reporter for MLB.com based in Cincinnati.