Long looking to make most of September callup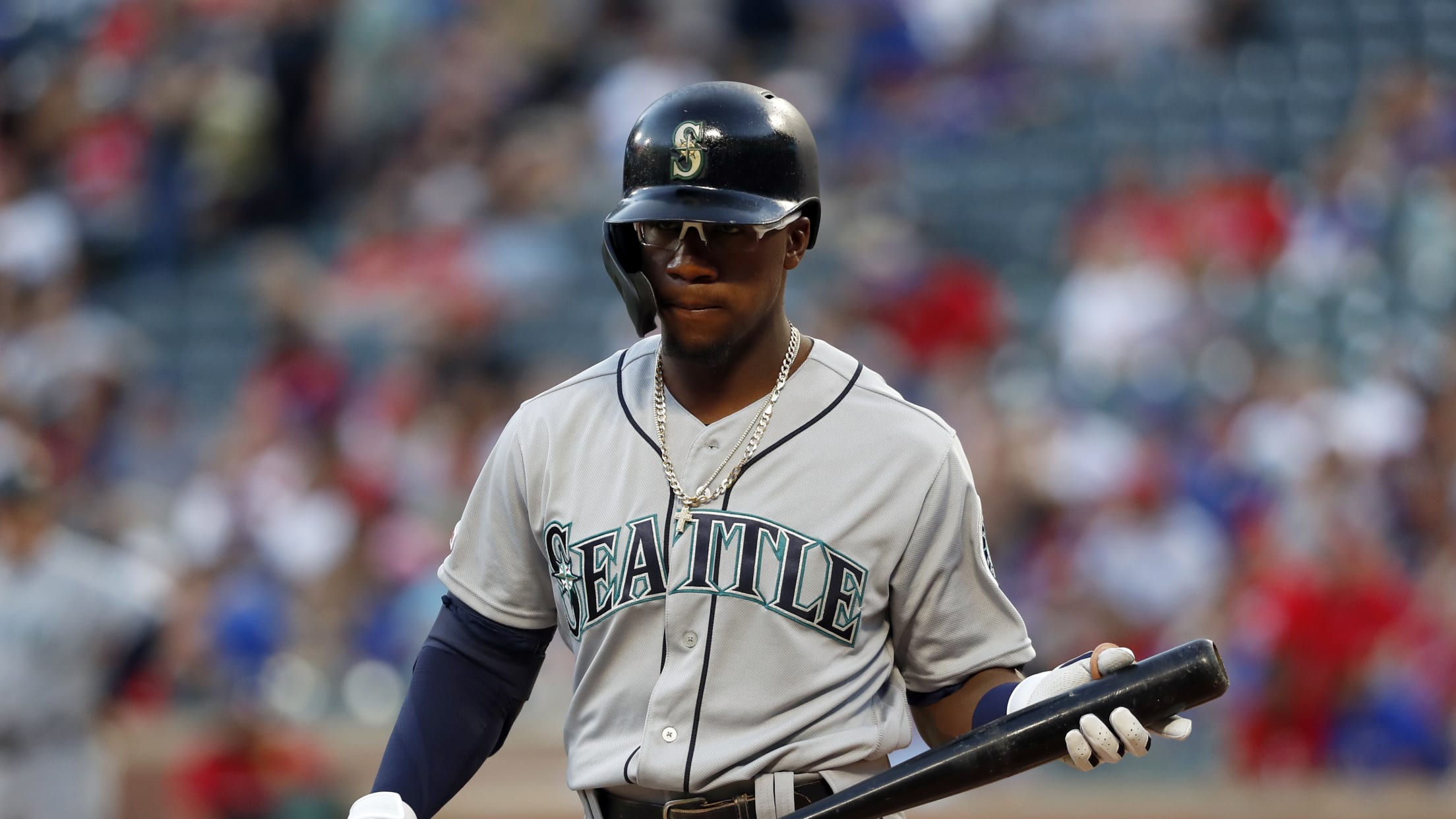 CHICAGO -- Shed Long sees his latest callup with the Mariners not as just an opportunity to show people what he can do. After getting his first taste of the big leagues in May, his chances at another stint have been put on hold after two lengthy stays on the
CHICAGO -- Shed Long sees his latest callup with the Mariners not as just an opportunity to show people what he can do.
After getting his first taste of the big leagues in May, his chances at another stint have been put on hold after two lengthy stays on the injured list, most recently with a right hand fracture in early July.
Now back with the team for the final stretch, Long is looking to take care of some unfinished business.
"I just want to go out and be consistent. Not try to do too much," Long told MLB.com before Tuesday's series finale against the Cubs at Wrigley Field. "Just wanna learn. Learn as much as I can and end this year with a bang.
Ranked by MLB Pipeline as Seattle's No. 15 prospect, Long slashed .232/.329/.377 with a homer, five RBIs and 10 walks in 19 games with the Mariners. With the injuries now behind him, Long feels he can really take off.
"My hand feels good, my body feels good," he said. "Everyday down there [with Triple-A Tacoma], just working to get my timing down. I'm excited to be back."
Mariners manager Scott Servais hopes for the same thing and, like several of the team's young players, Long will get plenty of opportunities to make a strong impression.
"Shed hasn't played a ton since he came back from the broken finger," Servais said. "He'll play some second base, some outfield, maybe give him a day at third base and a day at DH."
"Wherever they want me to go," Long said. "I've been playing all over this year. I'm just ready to get after it."
Haniger to get second opinion on lower back
For Mitch Haniger and the Mariners, his 2019 season has been a disappointing one, as injuries have derailed what they hoped would be a follow-up to his All-Star campaign in 2018.
Haniger's lower back, which he injured during a rehab assignment for a separate injury in August, has not responded well to treatment thus far. Servais said before Wednesday's game that Haniger will get a second opinion to be safe.
The 28-year-old outfielder was hitting .220 with 15 homers and 32 RBIs in 63 games for Seattle this year before suffering a ruptured testicle on June 7.
"It's been a rough year for Mitch. It certainly has. The original injury was just a freak accident and then trying to come back from that," Servais said. "He was a huge part of what the plan was going forward here. He still is a huge part of that and he desperately wants to get back out there before the season is over, but I don't want him to go unless he feels 100 percent."