Miller set to make rehab start Thursday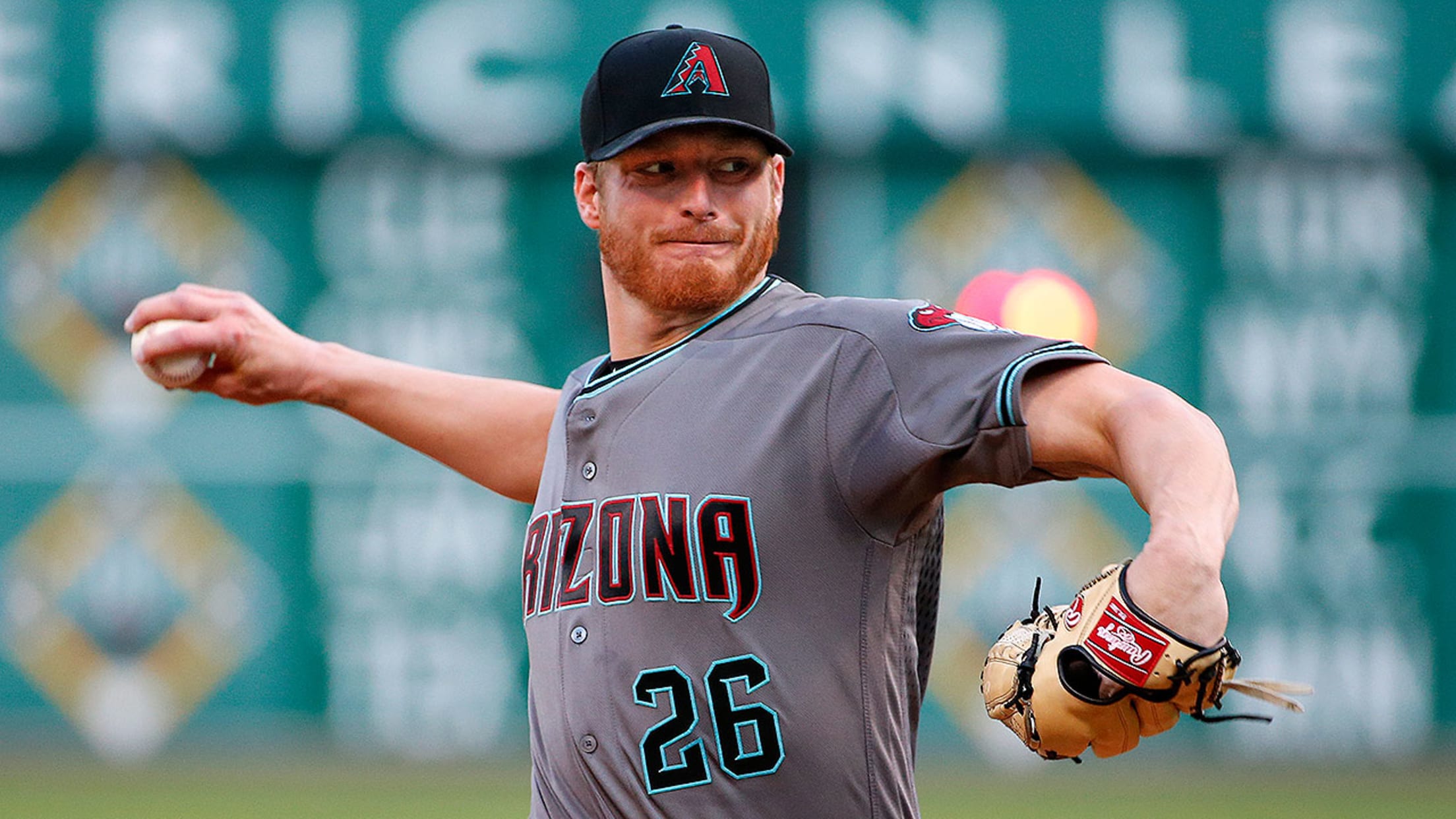 Shelby Miller was 1-6 with a 7.09 ERA in 10 starts for the D-backs this year before landing on the DL. (AP)
PHOENIX -- D-backs right-hander Shelby Miller will start for Class A Advanced Visalia on Thursday night, but whether that will be his last rehab outing has not yet been determined.Miller was placed on the disabled list with a right index finger sprain just under two weeks ago and has made
PHOENIX -- D-backs right-hander Shelby Miller will start for Class A Advanced Visalia on Thursday night, but whether that will be his last rehab outing has not yet been determined.
Miller was placed on the disabled list with a right index finger sprain just under two weeks ago and has made one start for the D-backs in extended spring workouts.
"Everything's good," Miller said. "I feel great. Physically, I feel amazing, so I'm ready to go whenever. I feel like I'm ready to make that start [Thursday] and see where I'm at. I should be ready to get back up here."
However, it may not be that quick. The goal is to get Miller's pitch count up to around 85 Thursday, and D-backs manager Chip Hale indicated that Miller might need to get up to 100 pitches before he's activated, which would mean another rehab start.
While working with the extended spring program, Miller spent time with Dave Duncan, who was his pitching coach when he came up with the Cardinals and is now a special advisor in the D-backs' organization.
"It was nice to have him there, someone who's seen me since 2009," Miller said. "He didn't have too much for me, but he gave me some pointers that will definitely help. Nothing dramatic or something I had to change big time."