Choo (bruised hand) returns to Game 1 lineup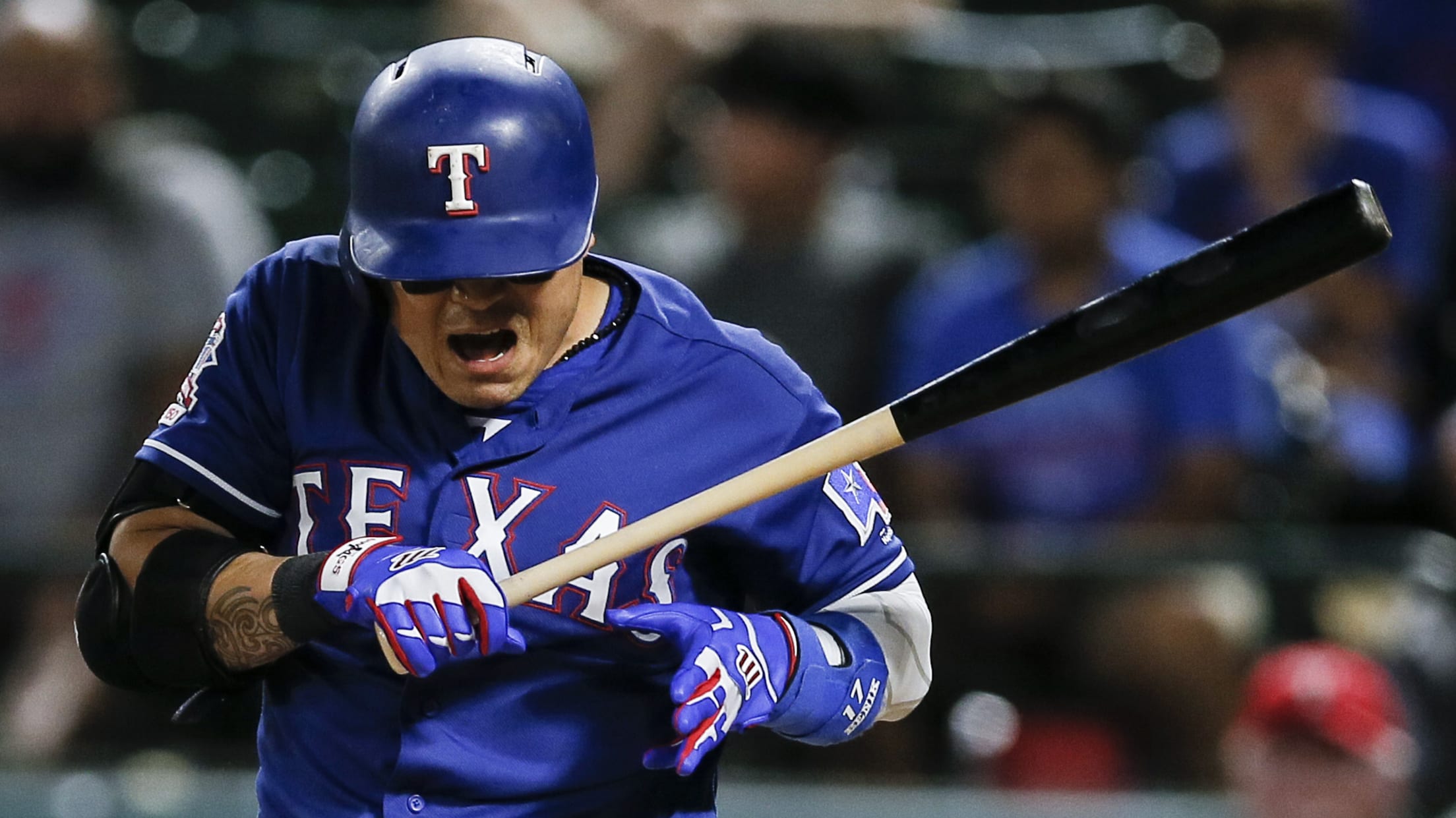 ARLINGTON -- Rangers manager Chris Woodward was not expecting outfielder Shin-Soo Choo to be ready for the first game of Saturday's doubleheader. Choo has been dealing with a bruised left hand since getting hit by a pitch on Wednesday. "I didn't have him in there," Woodward said. "Then I came
ARLINGTON -- Rangers manager Chris Woodward was not expecting outfielder Shin-Soo Choo to be ready for the first game of Saturday's doubleheader. Choo has been dealing with a bruised left hand since getting hit by a pitch on Wednesday.
"I didn't have him in there," Woodward said. "Then I came in and saw him hit this morning. He came in full dressed, bat in his hand, gloves, and said, 'I think I can play today.'"
That's why Choo was in the lineup for Game 1. He went 0-for-3 with two walks and two runs in Texas' 10-5 Game 1 victory over Oakland.
"Obviously, I want him in there for both games," Woodward said. "But I really want to win the first game, and you want your best hitter in there. I was happy. I didn't anticipate him playing in the first game."
Choo wasn't sure himself.
"Yesterday I could grip the bat OK, but it was hard to swing," Choo said. "I was hoping something would happen. Today, I feel better. I don't feel great. It hurts, but it's OK to swing."
Choo was hit by a pitch from Orioles reliever Paul Fry in the 12th inning on Wednesday. It was the 57th time he was hit by a pitch while with the Rangers, tying him with Ian Kinsler for the most in club history.
"I don't like being tied," Choo said. "I like being first."
That may be a matter of time. Choo has been hit 138 times in his career, the most by any active player. He has nine more than Anthony Rizzo of the Cubs. All-time, he has a long way to go.
Craig Biggio was hit 285 times, the most by a Major League player since 1901. Choo is tied for 23rd with Larry Walker.
"If you throw it over the middle of the plate, he'll kill you," Woodward said. "Inside is the best place to pitch him. The problem is if you miss over the middle of the plate, it's not coming back. So if you miss, you want to miss inside, rather than give up a double or a home run."
Carpenter designated for assignment
The Rangers have designated pitcher David Carpenter for assignment. The move was necessary to put Game 1 starter Joe Palumbo on the 25-man roster and pitcher Phillips Valdez on the 40-man roster. Valdez is the designated 26th man for the doubleheader.
Carpenter was called up on May 30 after posting a 1.76 ERA in 15 games at Triple-A Nashville and pitched in one game. He allowed two runs in two-thirds of an inning against the Orioles on Tuesday in his first Major League game since 2015.
The Rangers will put him through outright waivers with the hope that he clears, accepts assignment and continues to provide depth at Nashville.
"I feel terrible," Woodward said. "What he did the first time out was not him. I don't judge him off that. I feel he can still help us. He wants to stay with us. If he gets picked up, great. But if he stays, I feel he will be back with us. I feel there is a lot there."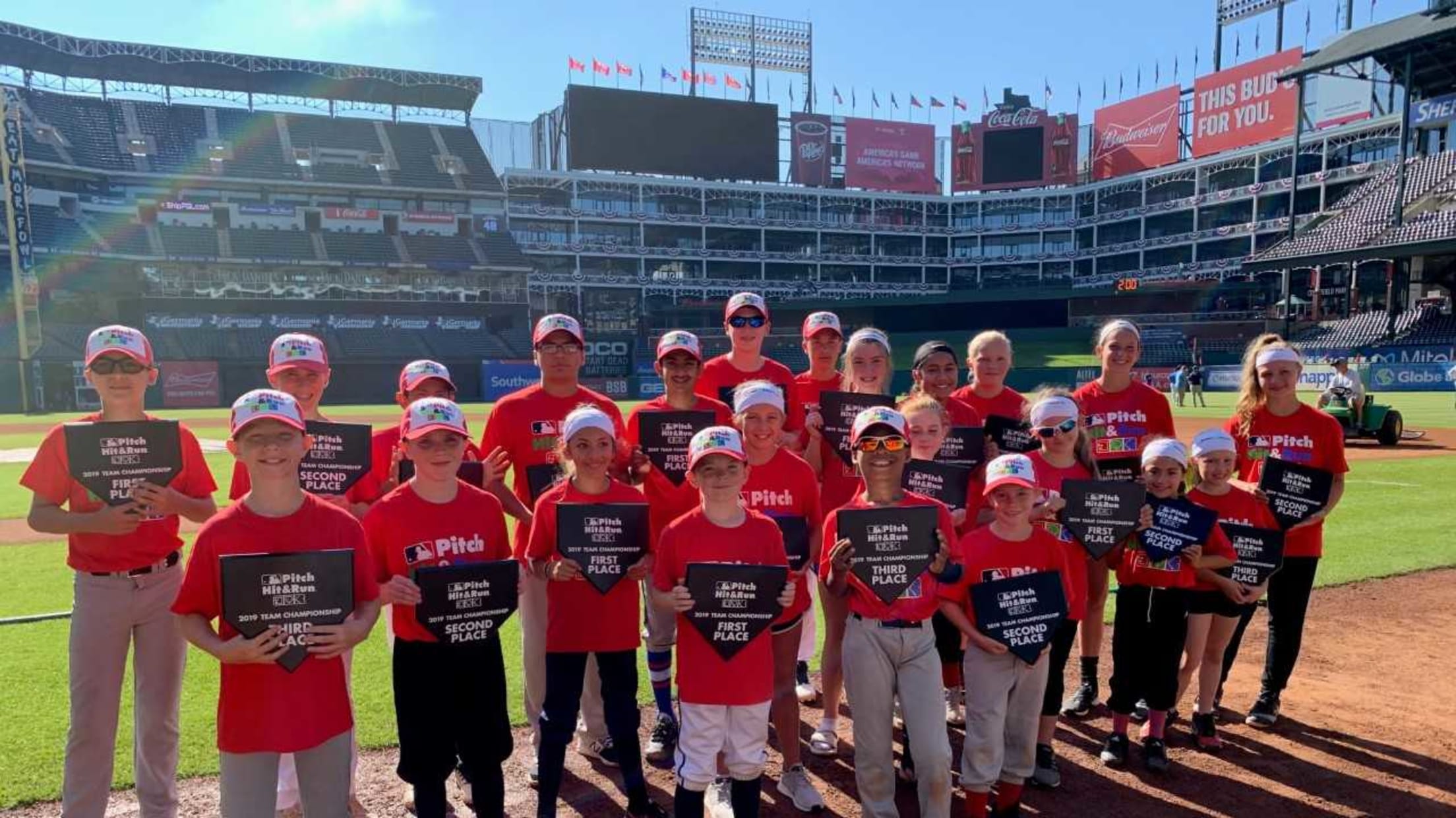 Pitch, Hit & Throw winners honored
Major League Baseball and the Rangers hosted the annual MLB Pitch, Hit & Run competition at Globe Life Park on Saturday and honored several youngsters who won their respective divisions.
Pitch, Hit & Run is MLB's official youth skills competition. The top 12 baseball and top 12 softball qualifiers from Texas, Oklahoma, Louisiana and Arkansas competed at Globe Life Park with hopes of advancing to the National Finals during 2019 MLB All-Star Week in Cleveland.
The winners:
The 7- and 8-year-old Softball Division: Aurora Cobb from Abilene, Texas
The 7- and 8-year-old Baseball Division: Graham Barton from Colleyville, Texas
The 9- and 10-year-old Softball Division: Taiden Spain from Prosper, Texas
The 9- and 10-year-old Baseball Division: Enrique Ojeda from Dallas
The 11- and 12-year-old Softball Division: Kabry Kiger from Catoosa, Okla.
The 11- and 12-year-old Baseball Division: Andrew Paredez from Dallas
The 13- and 14-year-old Softball Division: Liberti Simmons from Waurika, Okla.
The 13- and 14-year-old Baseball Division: Sareen Patel from Plano, Texas