2002 SI feature raised Hoffman's national profile
Padres closer was called 'The secret of San Diego'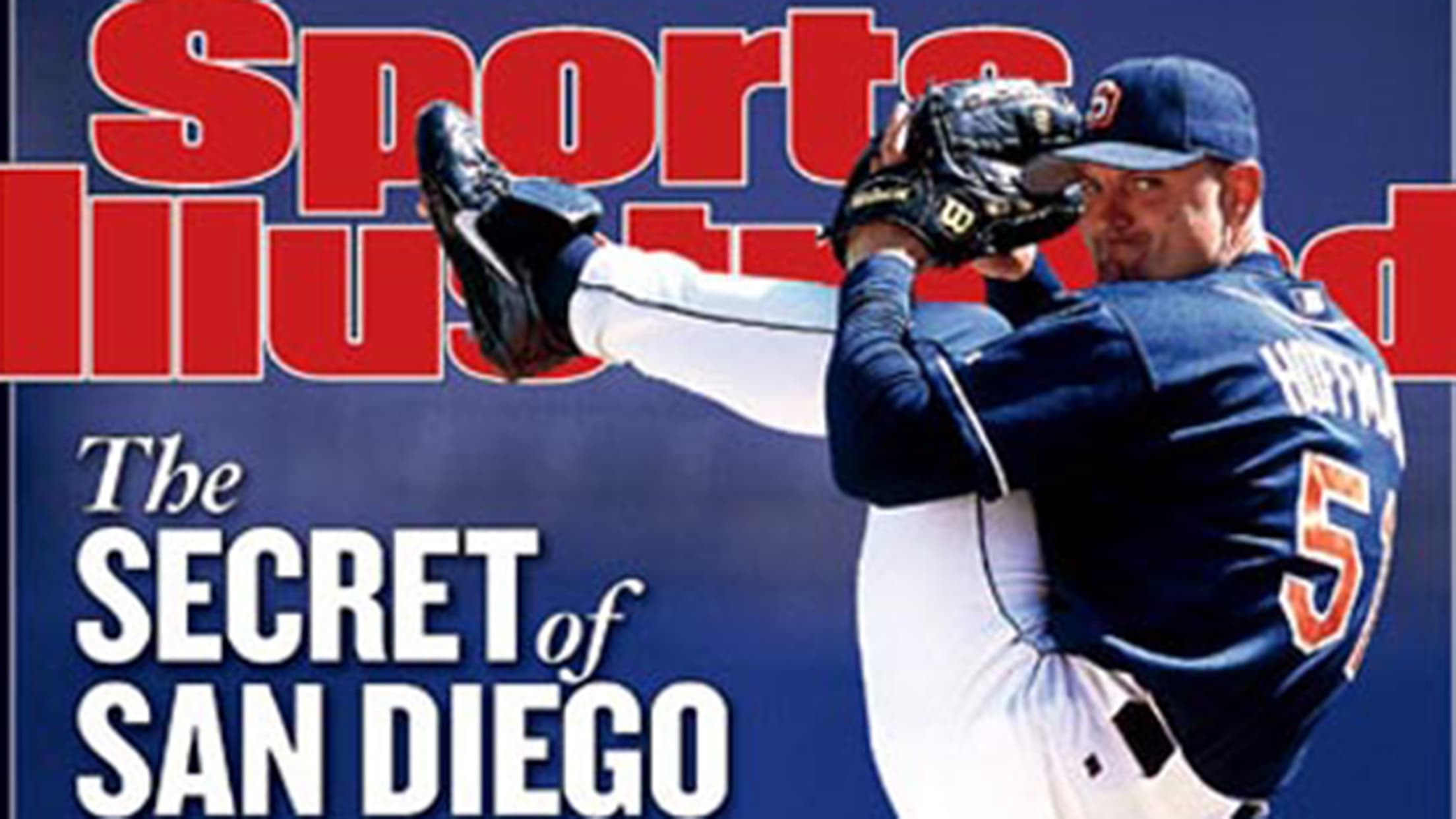 Bill Center, longtime sportswriter for U-T San Diego, is an employee of the Padres. For much of his career, Trevor Hoffman was closing games long after many baseball fans had gone to sleep.If he took the mound at 10 p.m. on the West Coast, that was 1 a.m. on the
Bill Center, longtime sportswriter for U-T San Diego, is an employee of the Padres.
For much of his career, Trevor Hoffman was closing games long after many baseball fans had gone to sleep.
If he took the mound at 10 p.m. on the West Coast, that was 1 a.m. on the East Coast. And Hoffman's prime seasons were before the heyday of MLB Network, MLB.com and other online sites with national writers.
There was no national exposure to Padres games and they usually ended too late for even the box scores to appear in Eastern newspapers the following morning.
Hoffman was not exactly a national figure. And he was fine with that.
"I was comfortable flying under the radar," Hoffman said recently.
Tom Verducci helped change all that with an article in Sports Illustrated on May 13, 2002.
Hoffman was on the cover of the No. 1 national sports weekly. The headline read: "Best Closer."
The inside headline was even more succinct: "The Secret of San Diego: Why Trevor Hoffman of the Padres is the best closer (ever)."
The world of Trevor Hoffman didn't change overnight. But it did change with time. He started getting national attention. Verducci's piece opened a lot of eyes.
"The article was published at an interesting time in my career and the Padres'," recalled Hoffman. "The couple of darker years that followed winning the 1998 National League championship were behind the Padres.
"The club was transitioning. The construction of Petco Park had resumed. The team was getting better. We were building toward the teams that made the playoffs in 2005 and 2006. It came at a pretty good time for a lot of people ... the Padres, me, the city."
Hoffman said he never followed the impact of the article.
"I pretty much went back to doing what I did," said Hoffman. "I probably did a couple more interviews with national writers, but it wasn't like it is now back then. The Sports Illustrated article sort of stood there on its own.
"But I did feel more people nationally noticed what I was doing. Does that make you feel good? Sure. Does it change your approach? No."
Former catcher Brad Ausmus: "The best teammate you could ever have."
Former Padres general manager Kevin Towers: "Totally dedicated to everything he touched."
Former Padres manager Bruce Bochy: "I don't think he knows what anything less than 100 percent is. He has only one way of doing things -- the right way. And that extends to everything he does."
Hoffman finished in the top six in NL Cy Young voting four times and twice was in the top 10 in NL Most Valuable Player voting. Hoffman was also a seven-time All-Star.