Cobb's tough new home, Puig's breakout on Statcast Podcast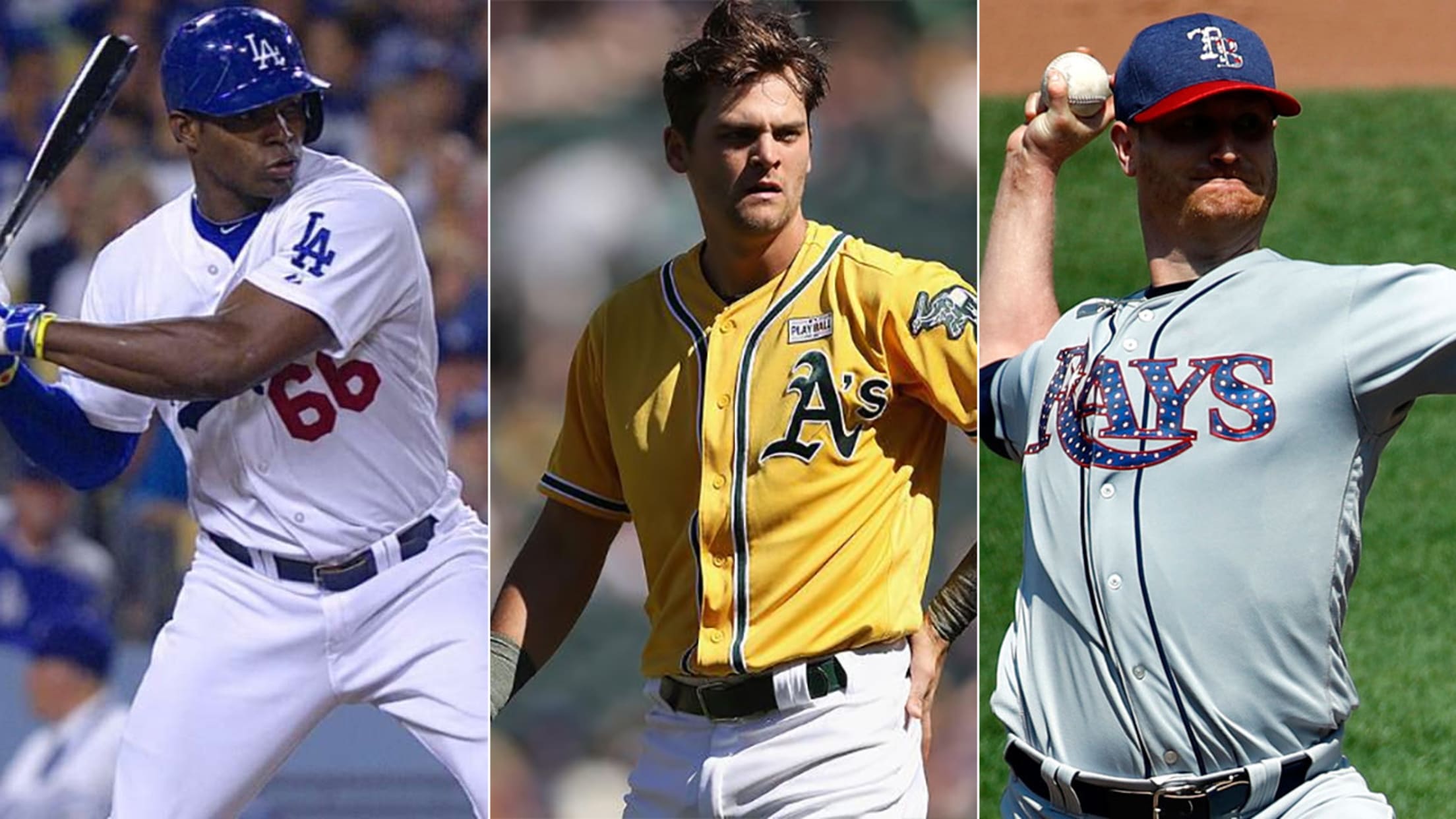 What will the move from Tropicana Field to hitter-friendly Camden Yards do to new Orioles starter Alex Cobb? Is there still breakout potential for Yasiel Puig? In what way did Aaron Judge rank with Babe Ruth -- and why is Chad Pinder a name you ought to know? On this
What will the move from Tropicana Field to hitter-friendly Camden Yards do to new Orioles starter Alex Cobb? Is there still breakout potential for Yasiel Puig? In what way did Aaron Judge rank with Babe Ruth -- and why is Chad Pinder a name you ought to know? On this week's episode of the Statcast™ Podcast, hosts Mike Petriello and Matt Meyers discuss these topics and more.
Cobb had a decent season for Tampa Bay last year, putting up a 3.66 ERA, but the advanced Statcast™ metrics didn't rate him favorably, in part due to his well-below-average strikeout rates. Now, he'll be moving not only to a harder ballpark, but also to a less-effective outfield.
Puig, meanwhile, had a strong 2017, hitting a career-high 28 homers, but there's some evidence that there's another breakout left in him. That's in part due to shockingly improved plate discipline in the second half, but also because in the age of the "air ball revolution." Puig finished behind only Judge, Giancarlo Stanton and J.D. Martinez in a leaderboard of expected outcomes when hitting the ball hard in the air.
Fifth on that list -- ahead of Miguel Sano, Gary Sanchez and Michael Trout -- was Pinder, a relatively unknown Oakland backup, which makes him yet another reason the 2018 A's have an extremely interesting roster -- and potentially one of the 10 best lineups in baseball.
Next, Mike and Matt investigate the Statcast™ exit velocity readings coming out of Arizona to note that in just a few weeks of play, stars like Christian Yelich, A.J. Pollock and Trevor Story have already hit balls harder than they did in the entire 2017 season.
Finally -- which pitchers should throw fewer fastballs? One of the several nearly guaranteed trends to continue in 2018 is that the sport as a whole will throw fewer fastballs, and we've seen pitchers like Lance McCullers and Rich Hill succeed with more and more curveballs. Who should be next? Gerrit Cole, Chad Kuhl, Kyle Gibson… and more.
Each week on the Statcast™ Podcast, hosts Petriello and Meyers dig into the world of Statcast™ and advanced metrics, exploring the most important topics in baseball through the lens of the groundbreaking Statcast™ technology. Download, subscribe and help others find the show by leaving a rating and review on iTunes or your favorite platform.