Slice of Fife: Righty makes most of rare start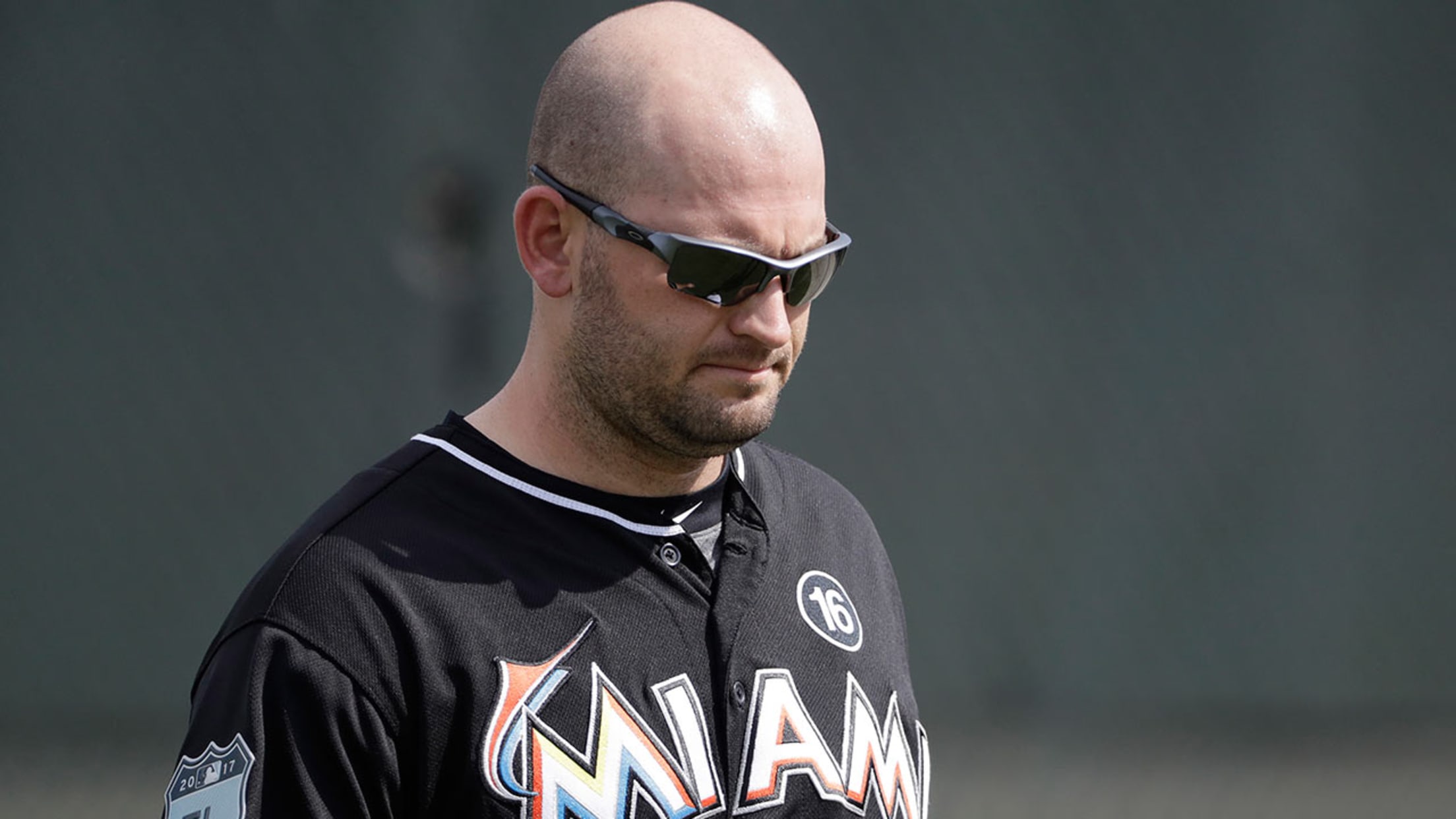 Stephen Fife worked around three singles and walked one over four scoreless innings on Monday. (AP)
LAKE BUENA VISTA, Fla. -- Stephen Fife got a rare opportunity Monday and made the most of it, pitching four shutout innings in the Marlins' 9-3 Grapefruit League win over the Atlanta Braves."Overall, you've got to love the results," said the 30-year-old right-hander, who made 18 appearances (16 starts) for
LAKE BUENA VISTA, Fla. -- Stephen Fife got a rare opportunity Monday and made the most of it, pitching four shutout innings in the Marlins' 9-3 Grapefruit League win over the Atlanta Braves.
"Overall, you've got to love the results," said the 30-year-old right-hander, who made 18 appearances (16 starts) for the Dodgers from 2012-14 and hasn't pitched in the Majors since.
"I was in big league camp [last spring] with the Cubs," Fife recalled. "I made two starts in Triple-A, strained my oblique, made one start, tore my oblique, then made four starts at the end of the year."
• Spring Training: Info | Tickets | Schedule | Gear
The Cubs released him in November, and he signed with the Marlins a month later.
"I had him out in L.A. I liked his competitiveness," said Dodgers manager Don Mattingly. "He's got some weapons, so it's good to see him throwing the ball well and healthy. I don't even think he was healthy when I had him before, but he's always competitive."
Fife became the 11th Marlin to start a Spring Training game, which says something about his chances of starting the season in Miami's rotation.
"We'll see. He's throwing the ball good, though. He's had a good camp," Mattingly said.
"I've got to prove I'm healthy," Fife acknowledged. "I know my career the last three or four years hasn't been exactly stellar in that aspect.
"But I didn't think the career was over. My agent said some teams were still interested; I did throw the ball well when I was able to throw last year, and I changed a bunch of things this offseason in terms of nutrition and training and sleep habits and the whole thing to try to revitalize this thing and keep it going a couple more years."
Dick Scanlon is a contributor to MLB.com.