Giants place Duggar (back) on injured list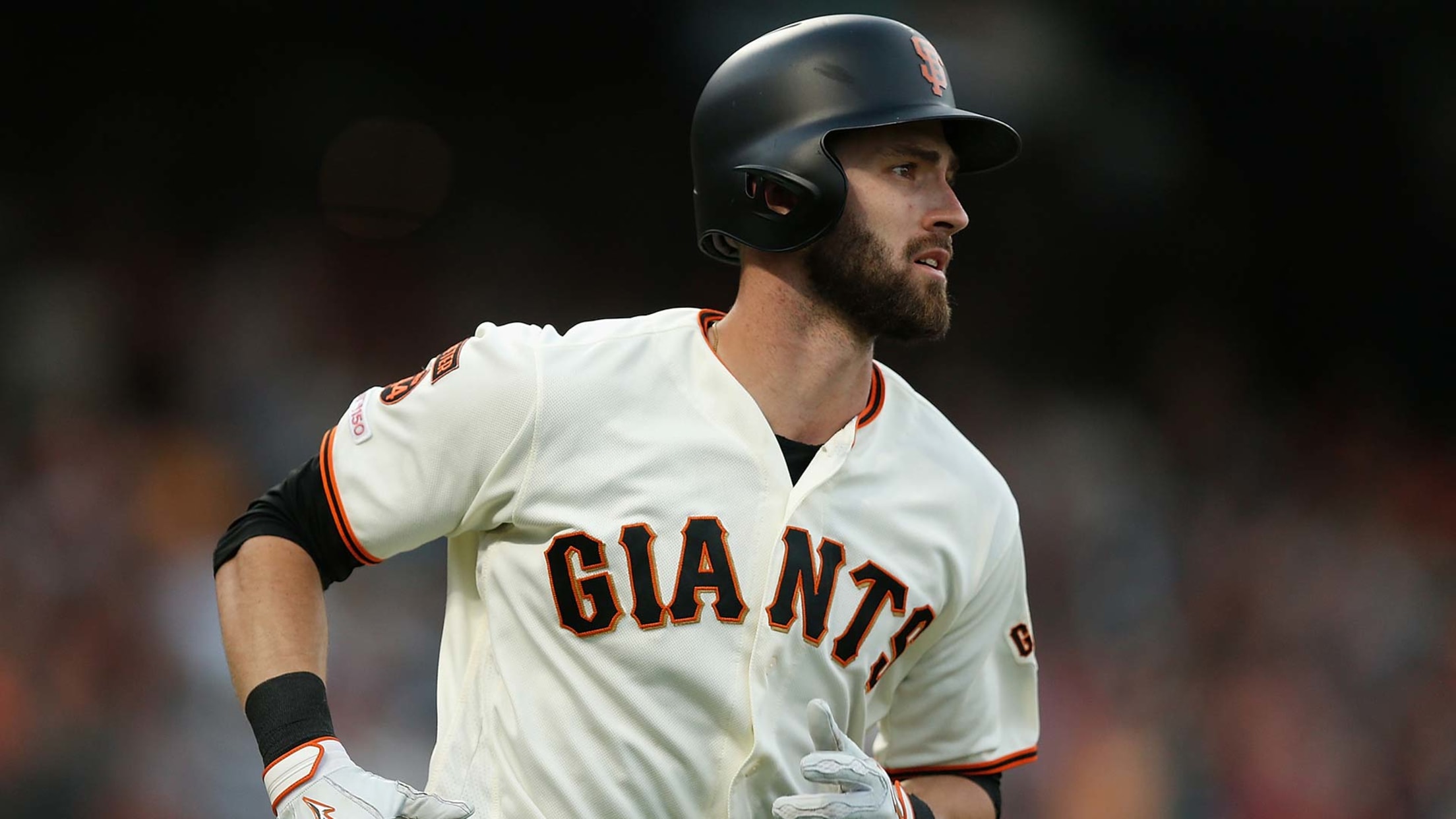 PHOENIX -- Steven Duggar continues to feel tightness in his right lower back, so the Giants decided Friday that it'd be best to place the outfielder on the 10-day injured list. The move was retroactive to Wednesday. Duggar missed the final two games of the Giants' four-game series against the
PHOENIX -- Steven Duggar continues to feel tightness in his right lower back, so the Giants decided Friday that it'd be best to place the outfielder on the 10-day injured list. The move was retroactive to Wednesday.
Duggar missed the final two games of the Giants' four-game series against the Dodgers in Los Angeles earlier this week. However, he is optimistic that this will not be a long-term issue, and that he'll be ready to return when his 10-day stint on the IL is over.
"I took a swing [Tuesday] and something didn't feel right, and I didn't think anything of it just because I get bumps and bruises all the time," Duggar said. "I woke up this morning and it's pretty locked up. We had gotten it to release a good bit, but I'm not feeling 100 percent, so just want to make sure we get it right."
Duggar is batting .234/.277/.343 with four home runs and 28 RBIs in 67 games this season.
The Giants recalled outfielder Alex Dickerson from Triple-A Sacramento to take Duggar's spot on the roster, and he started in left field and batted seventh in Friday night's victory over the D-backs at Chase Field. The 29-year-old went 3-for-5 and powered the Giants with a grand slam and two-RBI triple.
Dickerson was traded from the Padres to the Giants on June 10, then went 3-for-17 with an RBI in six games for Sacramento. He batted .257 with 10 homers and 37 RBIs in 95 games for San Diego from 2015-16, but he missed '17 with back issues and '18 after undergoing Tommy John surgery.
In 12 games for the Padres earlier this season, Dickerson went 3-for-19 with two RBIs.
Minor transaction
The Giants added to their outfield depth by claiming Joey Rickard off waivers from the Orioles. He was optioned to Triple-A and was added to the 40-man roster, while right-hander Nick Vincent was transferred to the 60-day injured list.
Rickard batted .245/.299/.372 with 19 homers and 67 RBIs in 317 games over four seasons with Baltimore. This year, he batted .203/.304/.347 with two homers and six RBIs in 42 games.