Wright rejoins Red Sox in a relief role
Knuckleballer last pitched for Boston in regular season in April 2017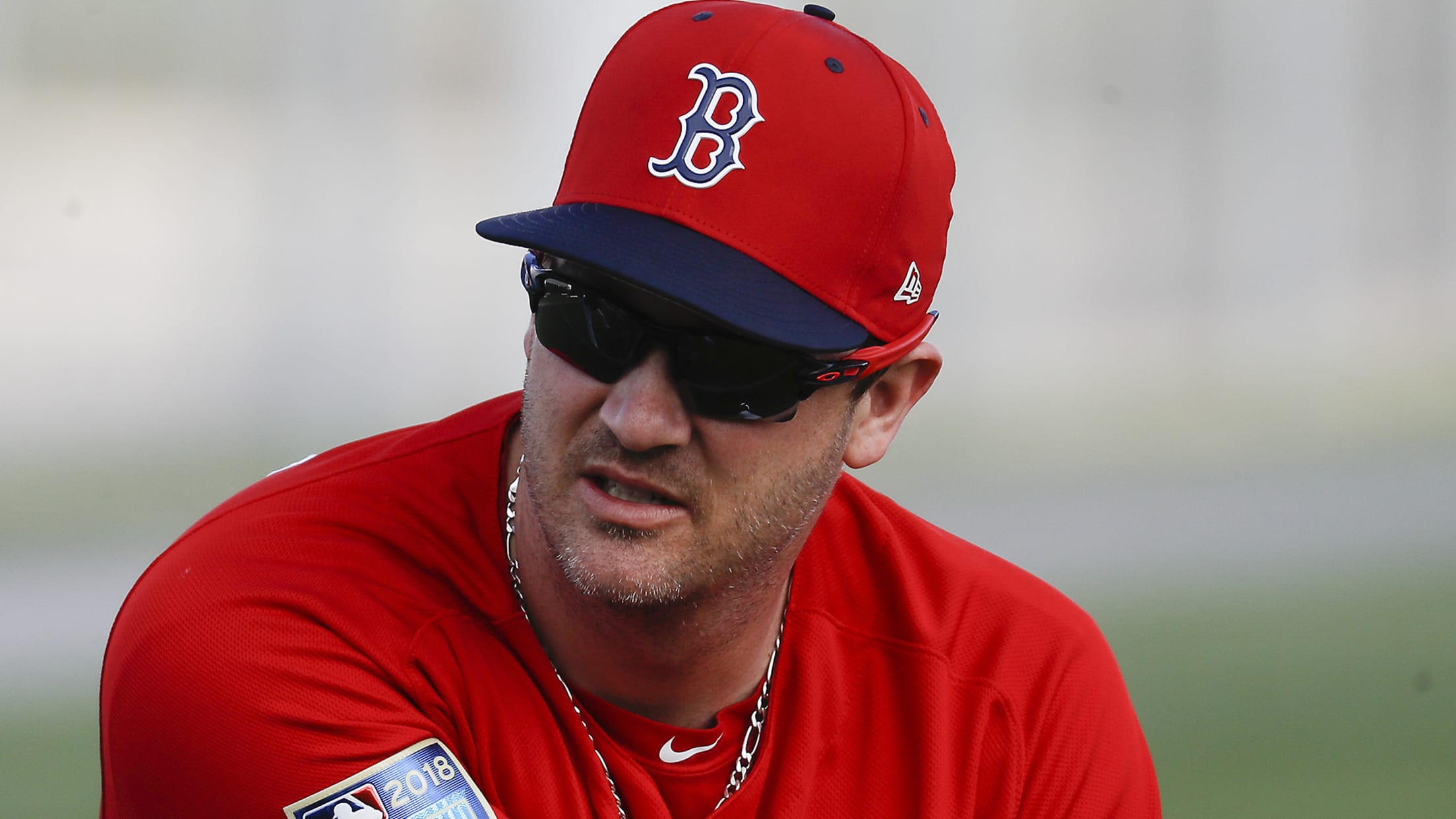 Boston Red Sox starting pitcher Steven Wright stretches during baseball spring training, Wednesday, Feb. 14, 2018, in Fort Myers, Fla. (AP Photo/John Minchillo) (John Minchillo/AP)
BOSTON -- Back from his 15-game suspension and healthy again following extensive surgery on his right knee, Steven Wright rejoined the Red Sox on Monday as a reliever.In a corresponding roster move, righty Hector Velazquez was placed on the 10-day disabled list with a lower back strain.Wright last pitched for
BOSTON -- Back from his 15-game suspension and healthy again following extensive surgery on his right knee, Steven Wright rejoined the Red Sox on Monday as a reliever.
In a corresponding roster move, righty Hector Velazquez was placed on the 10-day disabled list with a lower back strain.
Wright last pitched for Boston in a regular-season game on April 29, 2017.
"Definitely feels good to finally be back -- it's been over a year," said Wright. "So it's something I've been looking forward to pretty much ever since I hurt my shoulder, then obviously it got worse with the knee. It's tough being down in Florida without being around the guys, but I was able to use it as a time to really concentrate on being healthy. I feel pretty good, and I'm happy to be back."
Though Wright is more accustomed to starting, manager Alex Cora thinks the knuckleballer will provide value as a reliever.
"Talking to the catchers, they're comfortable with him coming in in the middle of the game, so that's important," Cora said. "Having a knuckleballer coming in in the middle of a game is not something everybody has, but for everything I've heard and I've seen in the past, when he's good, he's really good. So he can be a game-changer.
"If you have a guy throwing 97, 98 [mph] early in the game, you bring a knuckleballer in the middle of the game, and I don't know how much it's going to affect the opposition, but it'll be interesting. Obviously, he's healthy, he's here, and he's a big part of what we're trying to accomplish."
Wright rejoins a team that entered Monday tied with the Yankees for the best record in baseball, at 28-12.
"They've been amazing, fun to watch," Wright said. "I can't wait to come here and try not to screw anything up, just try to help them out as much as I can and just go out there and try to throw strikes."
Wright proved what he was capable of in 2016, when he was in top form and an All-Star. He also demonstrated success as a reliever for the Red Sox, going 4-0 with a 3.88 ERA in 15 appearances from 2013-15.
"I do know that he induces guys to weak contact and bad swings when that thing is right," Cora said. "He's a different one, too. [His knuckleball is] hard. So we'll see how it goes."