Stream the new Melvins album
"Basses Loaded" will be released June 3rd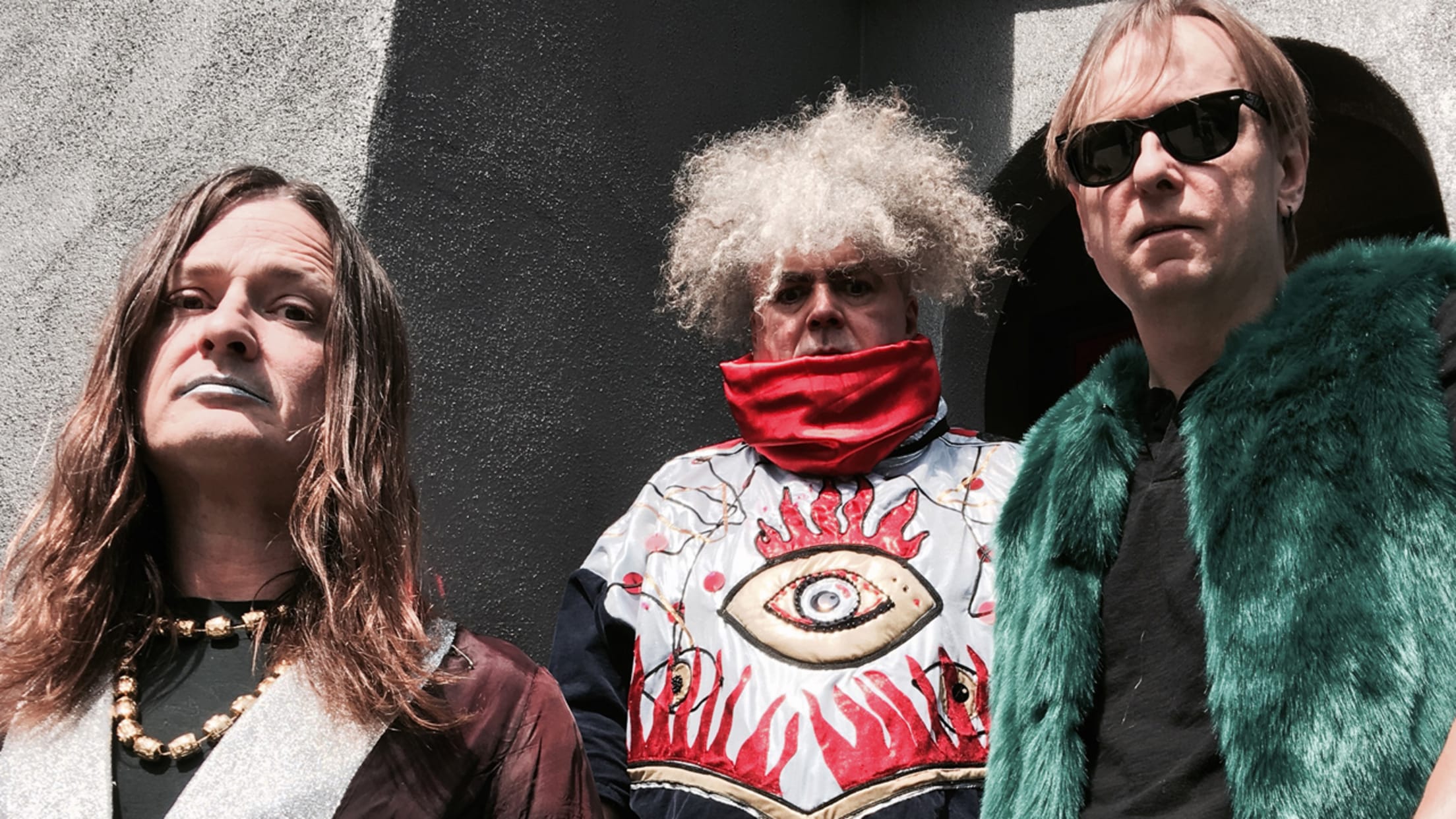 "Basses Loaded" features the entirety of the current line up of Melvins bass players and special guest Krist Novoselic. (Mackie Osborne) (Mackie Osborne)
In the guest column "Top Five Tips For Keeping a Band Together 30 Years", Melvins drummer Dale Crover offered up an unusual piece of advice: kick out the bass player. A look at the list of former Melvins members shows that it is clearly advice taken directly from the Melvins
In the guest column "Top Five Tips For Keeping a Band Together 30 Years", Melvins drummer Dale Crover offered up an unusual piece of advice: kick out the bass player. A look at the list of former Melvins members shows that it is clearly advice taken directly from the Melvins impressively long career. But for their latest release the Melvins are taking a slightly different approach. On Basses Loaded, due out June 3rd on Ipecac Recordings, the Melvins will feature all six of the bassists in their current roster, along with special guest bassist Krist Novoselic from Nirvana.
Basses Loaded also hints at the Melvins intense baseball fandom. The closing track on the album is a cover of a song every baseball fan knows by heart, "Take Me Out to the Ball Game." Guitarist/vocalist Buzz Osborne says "We put "Take Me Out To The Ball Game" on our new album Basses Loaded because we love baseball. Everyone loves baseball to some degree except for my wife who can't stand it and wonders who the hell I am as a result of my obsession with our national pastime. Oh well, there's worse things to be addicted to."
Leading up to its release this Friday, MLB.com is streaming all of Basses Loaded below. The album is available for preorder at iTunes, Amazon, and Bandcamp.