Sternberg speaks on MLBPA grievance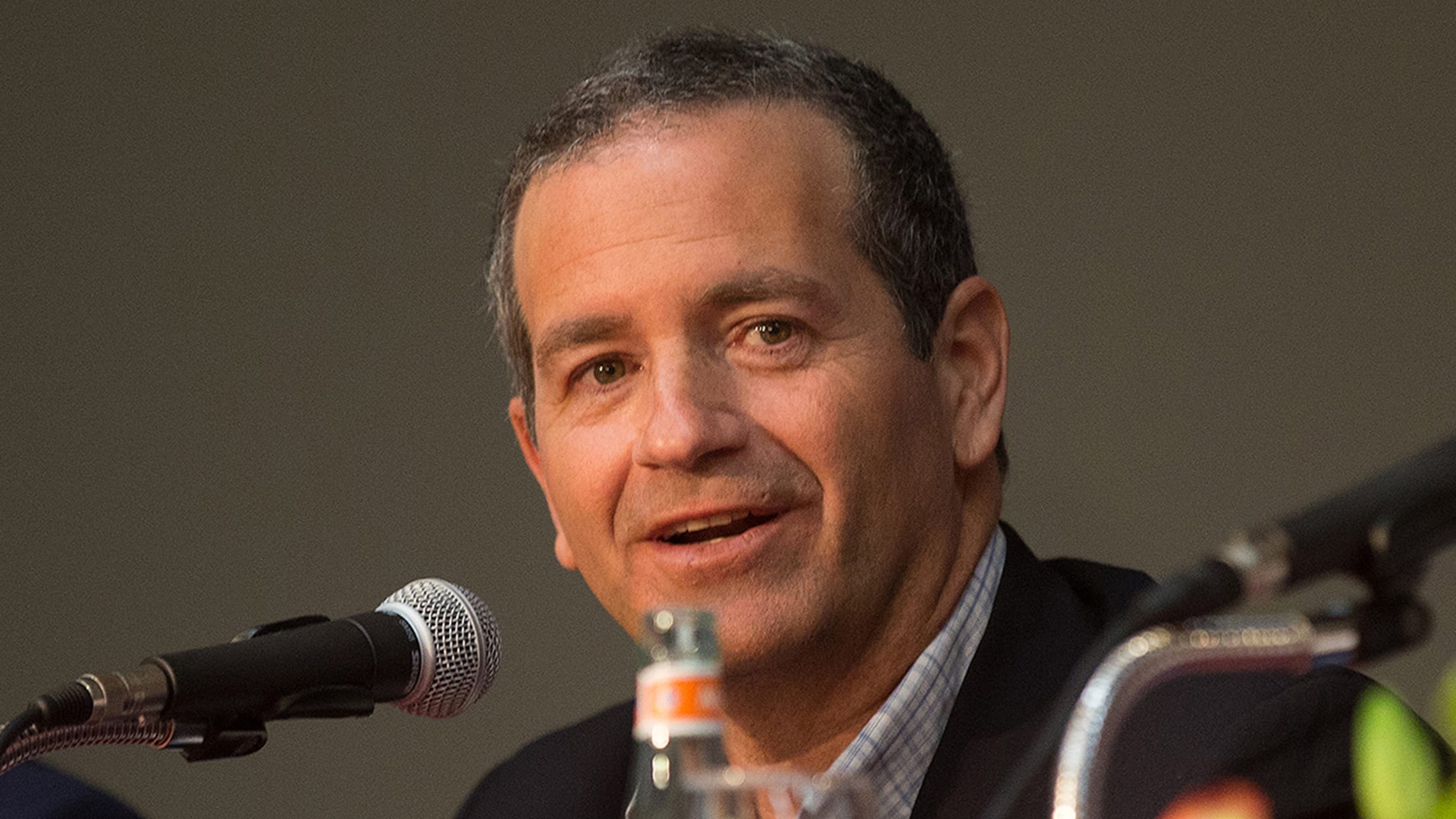 HAVANA - MARCH 21: Tampa Bay Rays owner Stuart Sternberg is seen during a press conference on Monday, March 21, 2016 at Melia Cohiba Hotel in Havana, Cuba. (Photo by Rob Tringali/MLB Photos via Getty Images) (Rob Tringali/Getty Images)
PORT CHARLOTTE, Fla. -- Stu Sternberg addressed the media on Tuesday regarding a grievance filed by the Major League Baseball Players Association. The Rays were one of four teams the union claims has not spent revenue-sharing money in a manner that's in the spirit intended by the Collective Bargaining Agreement.The
PORT CHARLOTTE, Fla. -- Stu Sternberg addressed the media on Tuesday regarding a grievance filed by the Major League Baseball Players Association. The Rays were one of four teams the union claims has not spent revenue-sharing money in a manner that's in the spirit intended by the Collective Bargaining Agreement.
The other three teams were the Pirates, Athletics, and Marlins.
Sternberg said the following:
"I was surprised [about the grievance]. Really. Genuinely surprised when it happened. We run our organization in a very open, transparent fashion since the day I've come in, try and prepare everyone for what we're doing. I think we've almost always overperformed expectations. And, look, we've not gotten to the playoffs with our highest payroll and we've gotten to the playoffs with some of our lowest. We got to the World Series with the lowest. So the number shifts around year to year for various reasons. We happen to be in a high end this year. And probably about as high in Opening Day payrolls that we have, so it was kind of surprising.
"I don't know what happens from here. It's kind of unchartered territory for me, and I would imagine the other teams [the union cited] as well. But if it wants to be explored, or needs to be explored, I don't get it."
When asked if he felt the Rays were in compliance, he said:
"I think we're beyond what compliance is. However, if somebody wants to measure compliance, I mean if our payroll was cut in half this year and we won 92 games, is that compliance? Or is it better to a $100 million payroll and winning 72 games. Is that compliance. I think that prognostication, we're going to have a very competitive team this year. It's not necessarily as good as it might have been in 2010 or '13, but there's some of those years where people didn't think we were good and we were fine and dandy."
Sternberg added:
"Where the organization stands right now, and how it's positioned for 2018 and beyond, and I think we're in incredible shape. And I know the funds we're putting to work. We treat them all like gold. And we don't throw these things around. We're very judicious on how we spend our money. But it's spent in a lot of forms. And payroll is one of them, and I think the payroll we have out here, and the players we have out here, we're doing our job."
Bill Chastain has covered the Rays for MLB.com since 2004.