McFarland rejoins D-backs' bullpen from DL
Lefty sidelined by neck strain on July 11; Bracho optioned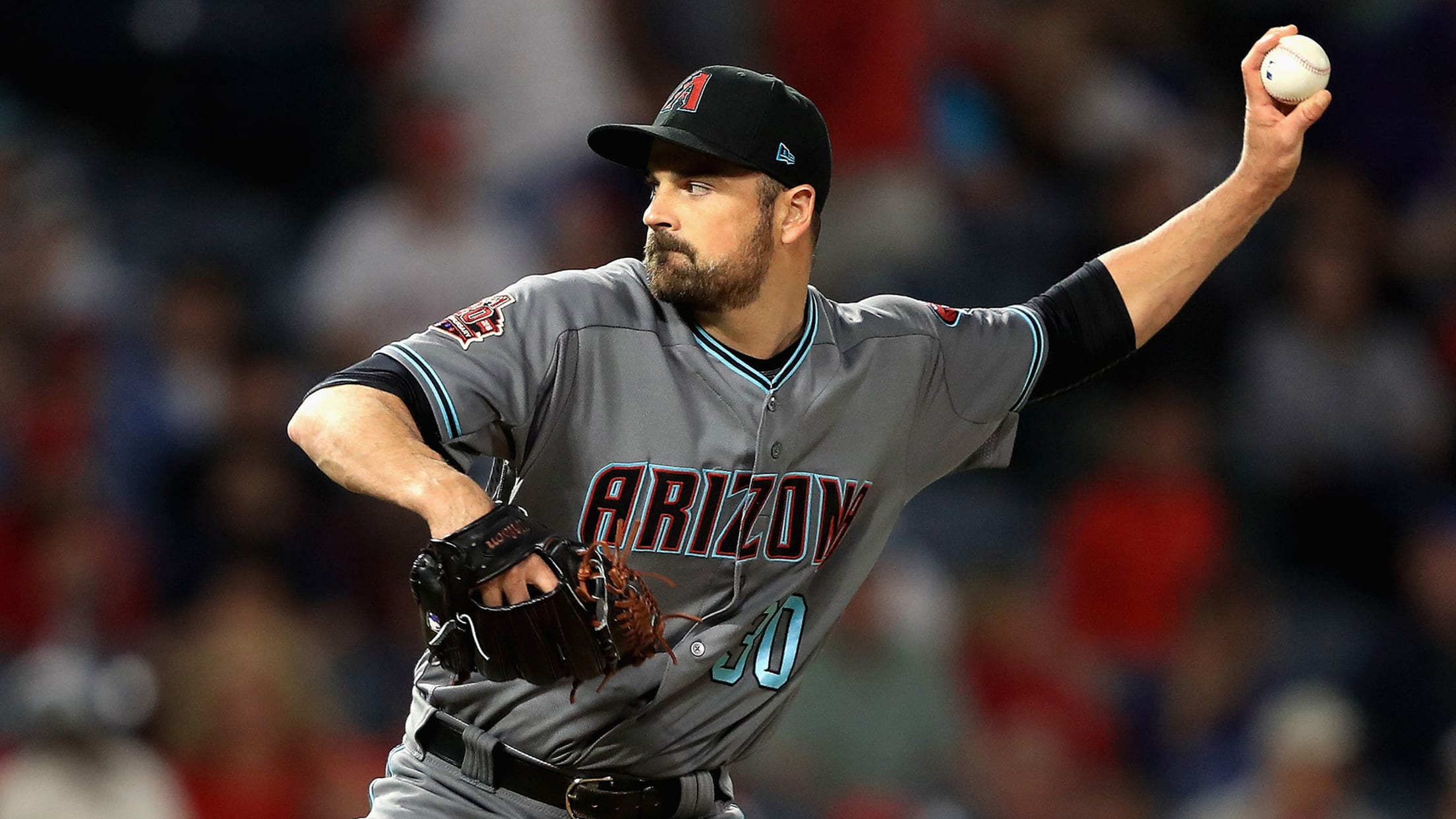 CHICAGO -- The D-backs activated left-hander T.J. McFarland off the disabled list Monday and optioned right-hander Silvino Bracho to Triple-A Reno.McFarland strained the left side of his neck while pitching July 11 and was placed on the DL the following day.The 29-year-old has been a key part of the Arizona
CHICAGO -- The D-backs activated left-hander T.J. McFarland off the disabled list Monday and optioned right-hander Silvino Bracho to Triple-A Reno.
McFarland strained the left side of his neck while pitching July 11 and was placed on the DL the following day.
The 29-year-old has been a key part of the Arizona bullpen, pitching mainly as a long reliever but also coming in to get out of jams. Over his 34 appearances he has a 1.81 ERA.
"He's done an exceptional job for us in a lot of different ways," D-backs manager Torey Lovullo said. "He's come in in crucial situations and gotten outs, and he's allowed us to put him in there for length and coverage."
For Bracho, the demotion marked the seventh time he has been called up from Reno and then optioned back.
During those stints he has appeared in 18 games and compiled a 2.04 ERA.
"Bracho has been throwing the ball extremely well, he comes in here and does exactly what we needed him to do," Lovullo said. "One day he's going to find himself here as an everyday Major Leaguer. But right now, it's just the nature of the beast."
The D-backs could have optioned right-hander Matt Koch instead of Bracho, but Koch -- who was a member of the rotation for a couple of months this year and who also started for a time in Reno -- can serve as the long reliever, allowing Lovullo to use McFarland in more of a matchup role.