Woodruff, Tanaka, Vazquez, Gray join ASG rosters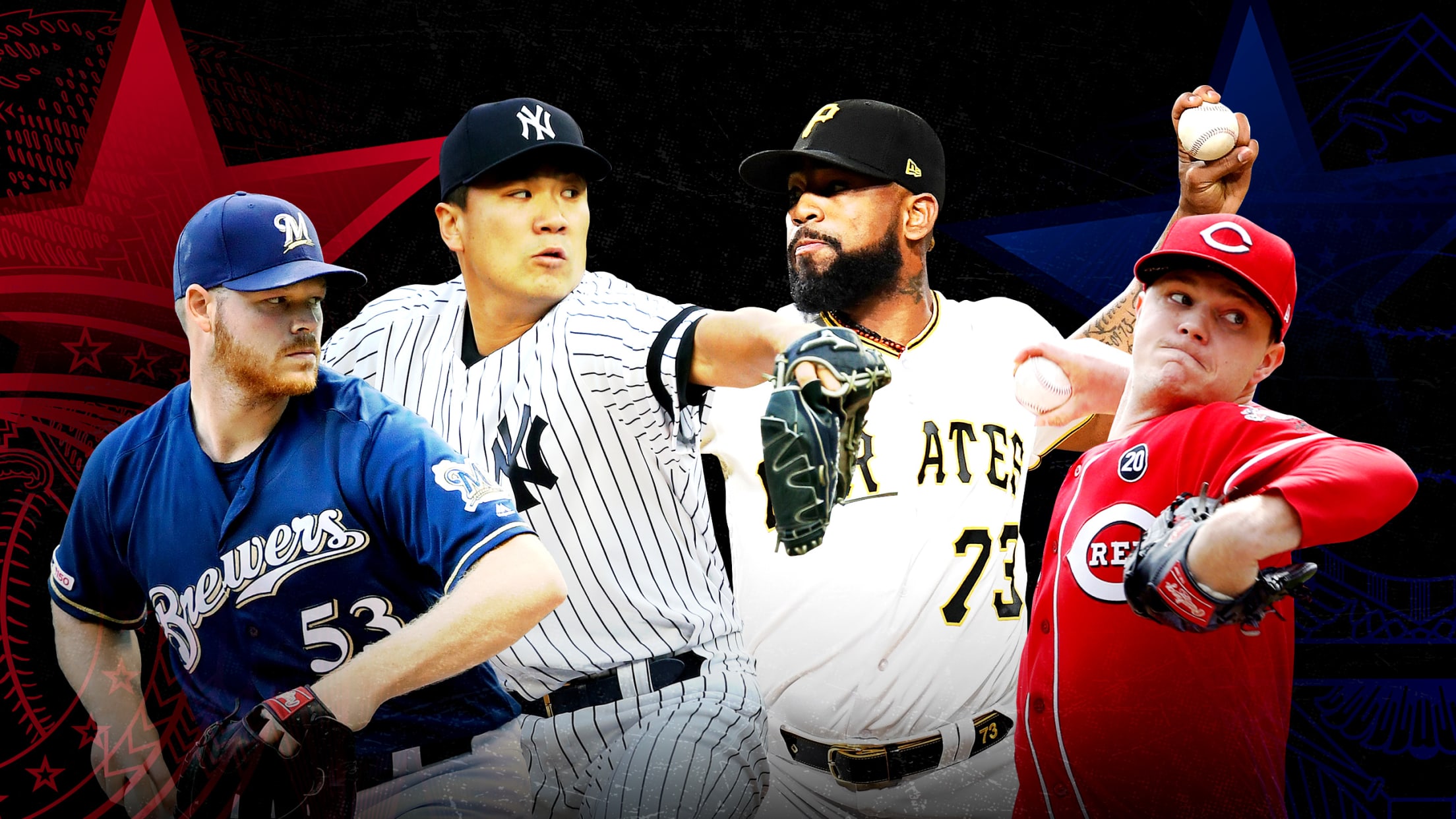 Major League Baseball announced Saturday that Yankees starter Masahiro Tanaka, Pirates closer Felipe Vazquez, Brewers pitcher Brandon Woodruff and Reds righty Sonny Gray have been added to the American and National League All-Star rosters. Tanaka will take the place of Blue Jays righty Marcus Stroman on the AL's active roster
Major League Baseball announced Saturday that Yankees starter Masahiro Tanaka, Pirates closer Felipe Vazquez, Brewers pitcher Brandon Woodruff and Reds righty Sonny Gray have been added to the American and National League All-Star rosters.
Tanaka will take the place of Blue Jays righty Marcus Stroman on the AL's active roster after Stroman was scratched from his July 4 start with discomfort in his left shoulder pectoral muscle. This marks Tanaka's second All-Star selection following his first season in the United States in 2014, and he's off to a 5-5 start with a 3.86 ERA in '19. Tanaka joins Yankees teammates Aroldis Chapman, DJ LeMahieu, Gleyber Torres and Gary Sanchez on the AL roster.
• All-Star Game presented by Mastercard: Tuesday, 7:30 p.m. ET on FOX
Vazquez is en route to his second straight All-Star Game as he subs for Arizona's Zack Greinke, who started Friday night, on the NL's active roster. Pittsburgh's flamethrower is averaging a career-best 14.4 strikeouts per nine innings in 2019 as he's compiled a 2.19 ERA and 2.12 FIP in his fifth big league season. Vazquez will join Pirates first baseman Josh Bell for Tuesday's Midsummer Classic in Cleveland.
Woodruff will play in place of his Brewers teammate Josh Hader. The right-hander is tied for the Senior Circuit lead with 10 wins in his first full season as a starter, compiling a 3.67 ERA, 2.91 FIP and 10.5 K/9 average. Woodruff has racked up double-digit strikeouts in three different starts, including a career-high 12 against the Reds on June 23.
Gray will take the place of Nationals ace Max Scherzer, who pitched Saturday. Gray has gone 5-5 with a 3.59 ERA and 103 strikeouts over 90 1/3 innings in his first season with the Reds. Gray was also an All-Star in 2015 while with the A's.
The All-Star Game will be televised nationally by FOX Sports; in Canada by Rogers Sportsnet and RDS; and worldwide by partners in more than 180 countries. FOX Deportes will provide Spanish-language coverage in the United States, while ESPN Radio and ESPN Radio Deportes will provide exclusive national radio coverage. MLB Network, MLB.com and SiriusXM also will provide comprehensive All-Star Week coverage.