Source: Sledge to be Cubs' asst. hitting coach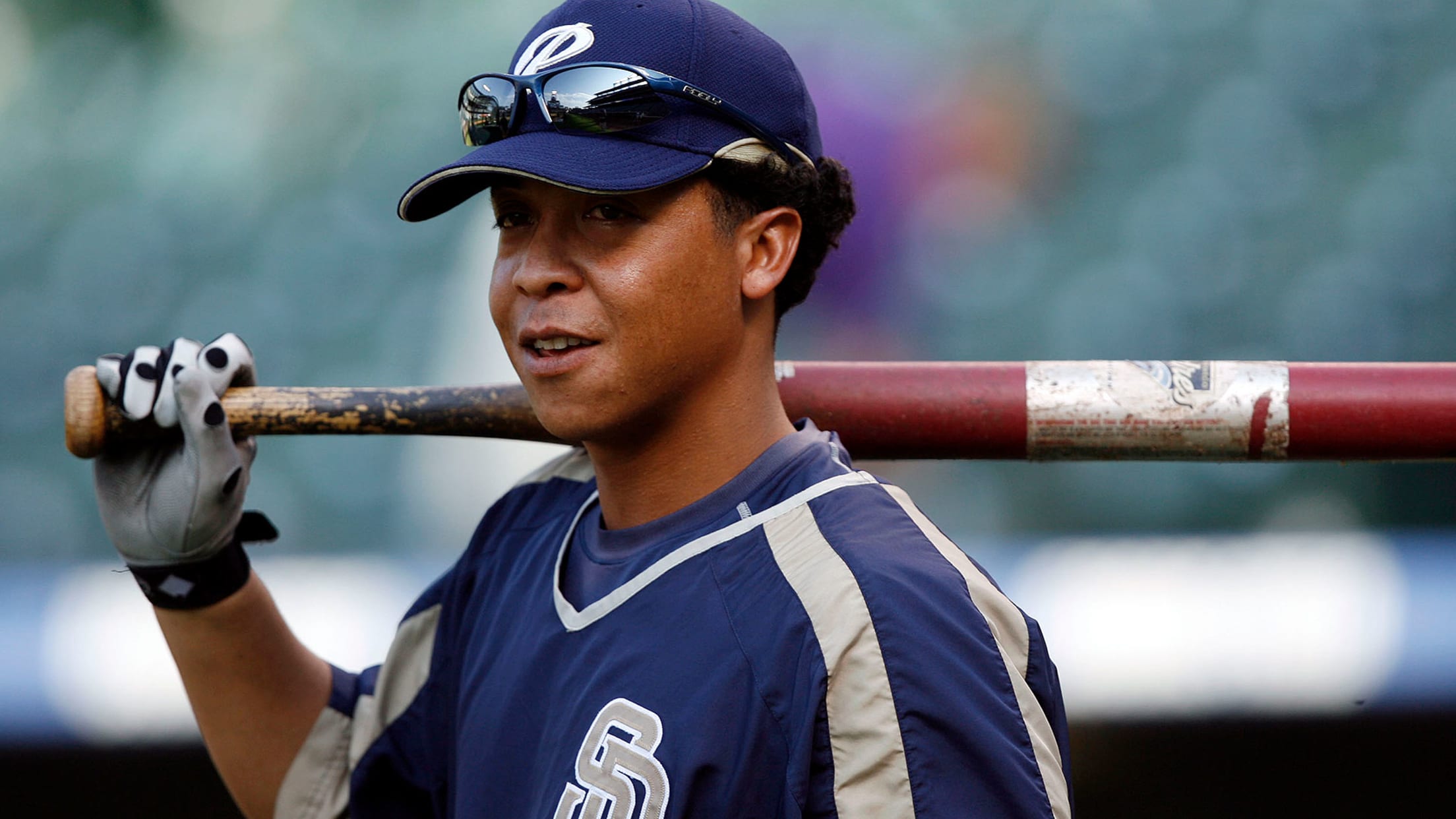 The Cubs are planning on bringing Terrmel Sledge aboard as their new assistant hitting coach, a source told MLB.com on Thursday.The hiring of Sledge, which was first reported by The Athletic, is expected to be formally announced when the Cubs unveil manager Joe Maddon's entire coaching staff for the 2019
The Cubs are planning on bringing Terrmel Sledge aboard as their new assistant hitting coach, a source told MLB.com on Thursday.
The hiring of Sledge, which was first reported by The Athletic, is expected to be formally announced when the Cubs unveil manager Joe Maddon's entire coaching staff for the 2019 campaign. The team is still in the process of searching for a new pitching coach following Jim Hickey's decision to step down from the role due to undisclosed personal reasons.
Sledge joins hitting coach Anthony Iapoce as the Cubs' new leadership for an offense that ranked among baseball's best overall in 2018 but limped through the season's final two months. Iapoce takes over the job previously held by Chili Davis, who was dismissed after the season. Sledge assumes the role held by Andy Haines, who was hired this offseason by the Brewers to be their primary hitting coach.
The 41-year-old Sledge worked as a hitting coach in the Cubs' farm system in 2015 and spent the past three years as the hitting coach for Double-A Tulsa with the Dodgers. He spent four seasons in the Majors as an outfielder and first baseman between stints with the Expos/Nationals and Padres from 2004-07. Sledge then played in Japan from '08-12 and was a teammate of Cubs pitcher Yu Darvish with the Nippon-Ham Fighters in '08-09.
Last season, the Cubs' offense turned in a .265/.345/.426 slash line in the first half, compared to a .249/.316/.389 mark after the All-Star break. Injury issues (most notably the left shoulder problem that plagues Kristopher Bryant) and some down years for core players contributed to the downturn by the lineup. The Cubs scored no more than one run in 39 games, which was the second-highest total behind only the Orioles (40) in the Majors.
Over the season's final two months, the Cubs averaged 4.04 runs per game and posted an 86 Weighted Runs Created Plus (indicating that the lineup was 14 percent below MLB average). That was a dramatic drop-off from the first four months, when the Cubs led the National League with a 106 wRC+ while averaging 5.01 runs per game.