Collins could step aside after 2017 season
Mets skipper said he will 're-evaluate' future next year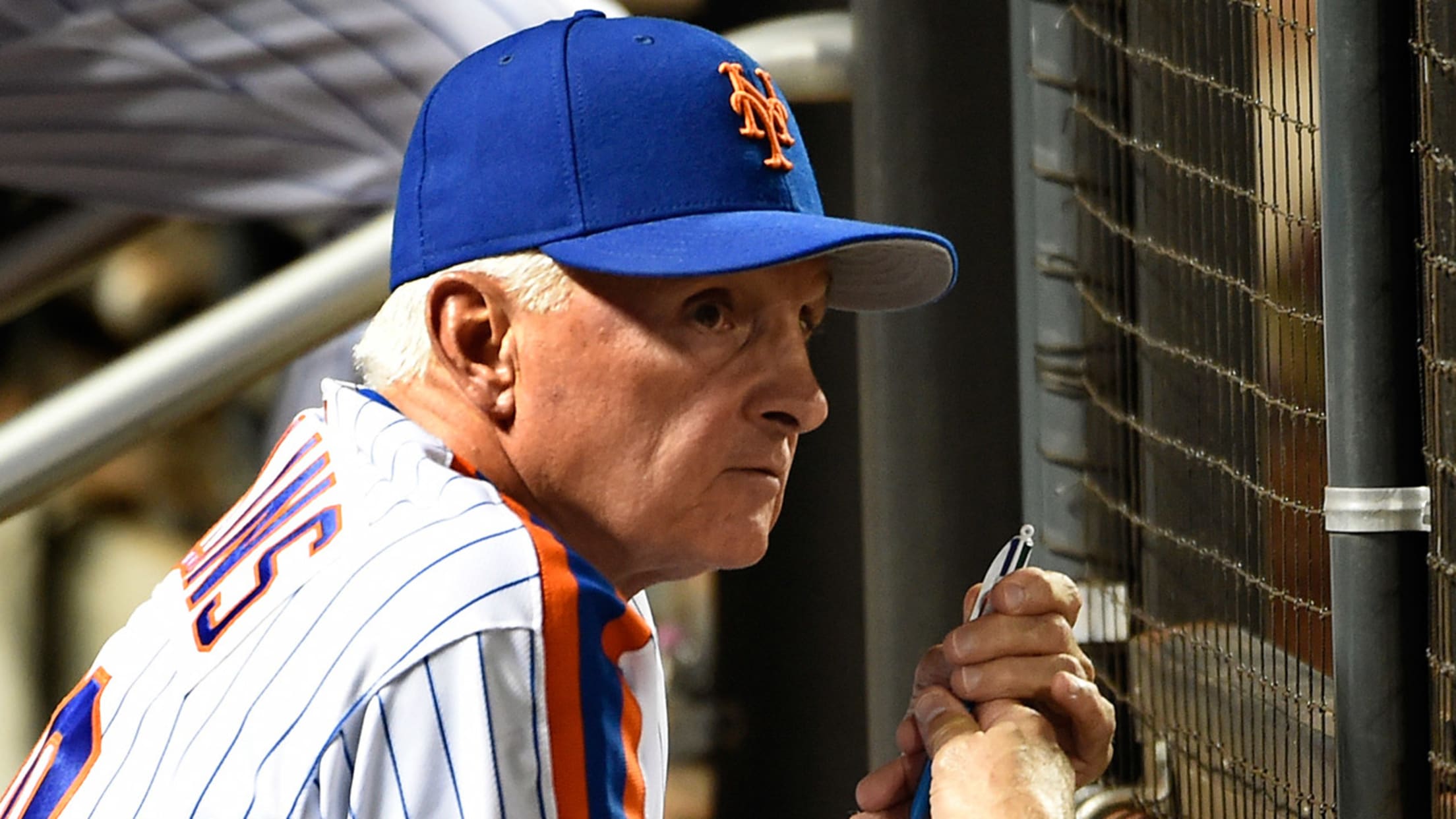 Next year will mark Terry Collins' 47th consecutive season in professional baseball. (AP)
WASHINGTON -- Terry Collins has long said he has no desire to manage into his 70s. So it comes as little surprise that the 67-year-old Mets manager is beginning to talk about his future.Collins told ESPN on Thursday that 2017 may be his final year as the Mets' manager."I just
WASHINGTON -- Terry Collins has long said he has no desire to manage into his 70s. So it comes as little surprise that the 67-year-old Mets manager is beginning to talk about his future.
Collins told ESPN on Thursday that 2017 may be his final year as the Mets' manager.
"I just need to re-evaluate at the end of this coming year what's going on, where I am, how I'm feeling," Collins said. "I've always said a lot of it will be dictated by how I'm feeling. This was a tough year."
In particular, Collins cited the demands of the big league travel schedule as a prominent factor in his thinking. He was hospitalized due to an illness in June, and he speaks often about the rigors of traveling as much as he does.
Collins has been involved in professional baseball continuously since the Pirates drafted him in the 19th round in 1971.
However, Collins has also reached new heights of career success in New York, making his first World Series trip in 2015. He is 481-491 overall with the Mets, which included overseeing their rebuild from '12-14. Following the '15 season, Collins accepted a two-year contract extension that expires after next season.