Tito impressed with Cora, Red Sox's success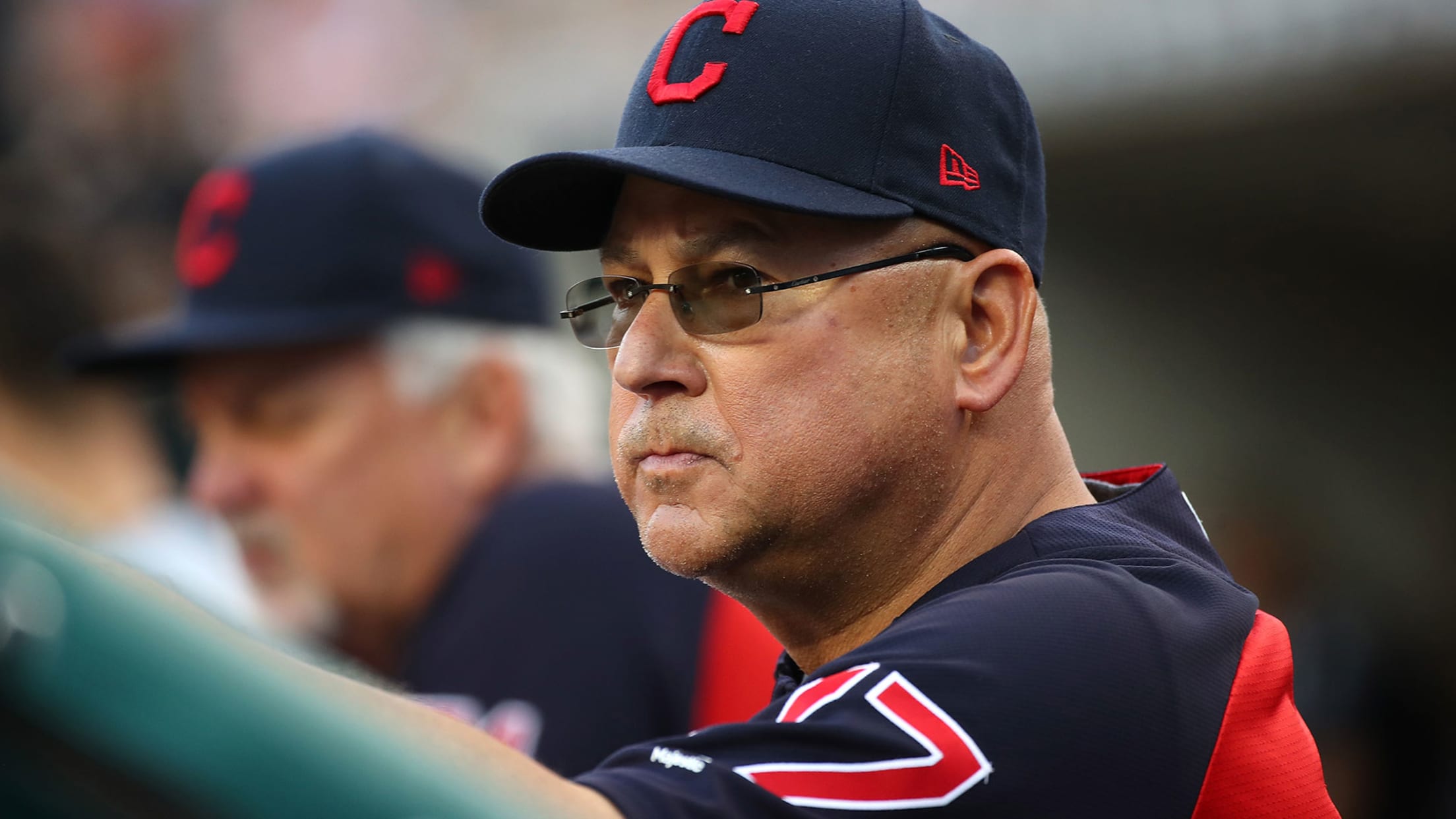 BOSTON -- Indians manager Terry Francona, who made his first visit of the season to Fenway Park on Monday, had a front-row seat for two of the best Red Sox teams of all time in 2004 and '07.So who better to ask about the 2018 juggernaut, which is well on
BOSTON -- Indians manager Terry Francona, who made his first visit of the season to Fenway Park on Monday, had a front-row seat for two of the best Red Sox teams of all time in 2004 and '07.
So who better to ask about the 2018 juggernaut, which is well on pace to set the franchise record in wins?
"Well, I mean, everybody sees their talent. That's kind of an easy one," said Francona. "But they have brought it every day. To have, what, 88 wins right now? They come at you. When they hit the ball, it better end up where it's supposed to. Between their legs and their bats, they can run into a crooked number in a hurry."
This is Francona's sixth season coming to Boston as the visiting manger, meaning he's been with Cleveland just two fewer years than his memorable tenure with the Red Sox.
"It's not emotional anymore," Francona said prior to the opener of a four-game series between two of the top teams in the American League. "It was at one point. It's been a long time now. I've almost been here in Cleveland as long as I was in Boston. I think it's more fun to come back here now. As you get distance and I get comfortable here, you're able to think about the good. You can't be somewhere for eight years without getting really close to people. That part is fun. Then you look up and you go over their team and that will bring you back to reality in a hurry."
Of course, Francona is impressed by the success of one of his proteges in rookie Red Sox manager Alex Cora.
"I don't think it's surprising at all," Francona said. "He's always been a really good baseball guy. I don't look at their record [as the reason]. Not that I would judge them anyway, but I think Alex is a good baseball guy regardless of whether he went to a young expansion team, because he's just good. I don't think it matters what the record is."
Cora is joined by Kevin Cash, Gabe Kapler and Dave Roberts as players Francona managed in Boston who are now managing their own teams.
"I know I'm not the smartest person. Believe me, I know that. I see everyone nodding," quipped Francona. "But I think I was smart enough to have people around me who were really good, and some of those guys were players. Now they've gone on, and if they've learned anything good, I probably learned more from them. I think if you're around so many good players and coaches they're going to get their chance."
One thing different about this visit to Boston for Francona is that Dustin Pedroia wasn't on site to give him a hard time. Pedroia remains in Arizona rehabbing a surgically-repaired left knee that has limited him to just three games this season.
Francona's appreciation for Pedroia hasn't diminished at all through the years.
"There's nobody like him and I can't imagine there will ever be," Francona said. "He's so special that I probably was expecting too much out of him, because of how he played the game and everything, but he's just so special."
What is it about Pedroia that Francona finds so special?
"There's nothing he did that didn't make him special," said Francona. "You probably heard me say it all the time -- when he walks in the room, the lights seemed to get brighter. He woke up every morning to kick your [butt]. When you're on his team, you like that."
Though it's easy to write Pedroia off given the severity of his surgery and how prolonged his recovery has been so far, Francona could see the veteran second baseman making a strong comeback.
"I wouldn't be surprised," said Francona. "When you tell him no, he'll figure out a way to make the answer be yes. I just hope he -- you know, I don't want to see him hurt himself. I know he came over last year and his legs looked pretty beat up. But he wouldn't have to play another inning to be who he is and who he always will be."
Francona has stayed in touch during what has been a difficult time for his former second baseman.
"I keep in touch just because I care about him and I know it's hard for him," Francona said. "He willed himself to be the player he is and his body is paying for it."
Francona has also paid the price for a long life in baseball with several health scares over the years. How long will he manage?
The way the 59-year-old Francona looks at it, he's still having too much fun to stop.
"Yeah, if it wasn't [fun]. I wouldn't do it," Francona said. "[Indians president] Chris [Antonetti] and I were laughing the other day. I'm not sure how much money I'm making. I probably should, but I don't know. I love the games.
"The older I get, the travel is a little harder. That par, I think about sometimes. Like, how long do I want to do it? But I love trying to figure out with our group of guys, 'How can we be good enough, how can we be better than the other team?' I love that. I never wanted to do anything else nor do I."
Between the two World Series championships he won in Boston and the one he nearly won in Cleveland two years ago, Francona probably already has the credentials to go into the Hall of Fame as a manager. But as long-time Francona followers could surely guess, he doesn't spend a lot of time thinking about that.
"Never," said Francona. "You know what? I think the one thing I would brag about, I think I've set the record for being around good people. I think I'm a recipient of that. I'm just a baseball lifer. I've been put in some really good positions around people that have made me better. I just am grateful for that. I don't think about other stuff."