Francona makes light of Cash's pitching move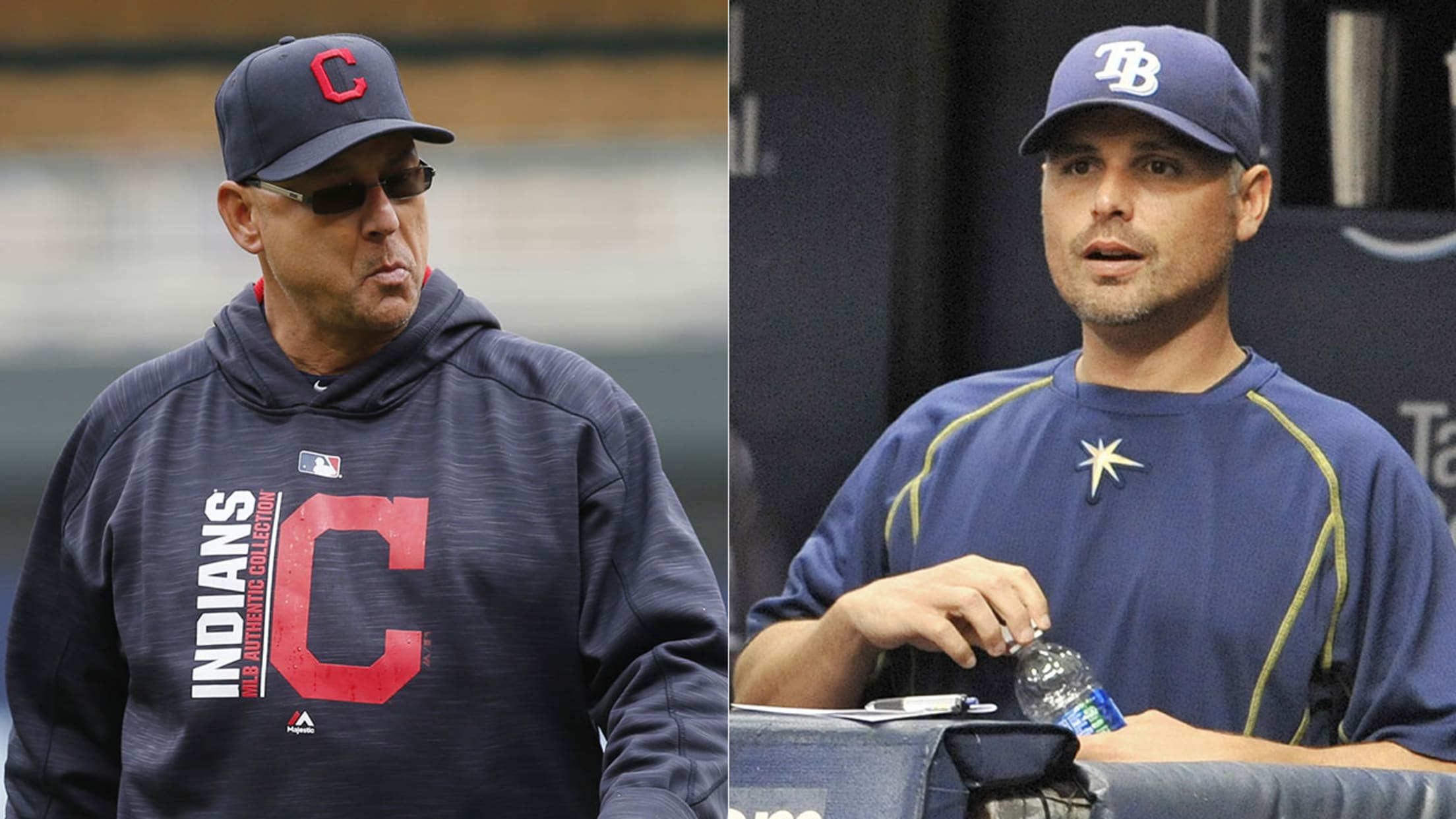 When Indians manager Terry Francona heard Rays manager Kevin Cash won a game using only the bullpen, Francona couldn't resist a joke. (AP) ((AP))
Rays manager Kevin Cash played for Cleveland manager Terry Francona when he managed the Red Sox and later coached for him with the Indians, so they have a relationship that normally involves a lot of needling.Naturally, when Francona was asked about Cash's ploy Tuesday night, he couldn't resist.Cash scratched Erasmo
Rays manager Kevin Cash played for Cleveland manager Terry Francona when he managed the Red Sox and later coached for him with the Indians, so they have a relationship that normally involves a lot of needling.
Naturally, when Francona was asked about Cash's ploy Tuesday night, he couldn't resist.
Cash scratched Erasmo Ramirez from his start prior to Tuesday night's game in the event that the forecasted bad weather came, which would have burned Ramirez's start. The Rays then took a 2-0 win using only relief pitchers.
"What [an idiot] he is," Francona said. "You know what's so funny? In the fourth inning, I said to [bench coach Brad Mills] and [pitching coach] Mickey [Callaway], I go, 'What is Cashy doing?' Because they were winning, 2-0, and they were four pitchers in. I'm like, '[Dang], Erasmo Ramirez must've got hurt.' Then, when I saw it last night, I was cracking up. Well, he got the last laugh on everybody."
When asked, Francona said he'd faced a similar situation as a manager.
"You know what? I made a bad mistake one night in Boston," Francona said. "I was told [bad weather] was coming, for sure. I think it was Keith Foulke, I used him in the fifth. And it didn't come. Never again. I'll take my chances."
Bill Chastain has covered the Rays for MLB.com since 2005.