Indians' Game 1 festivities include Francona's dad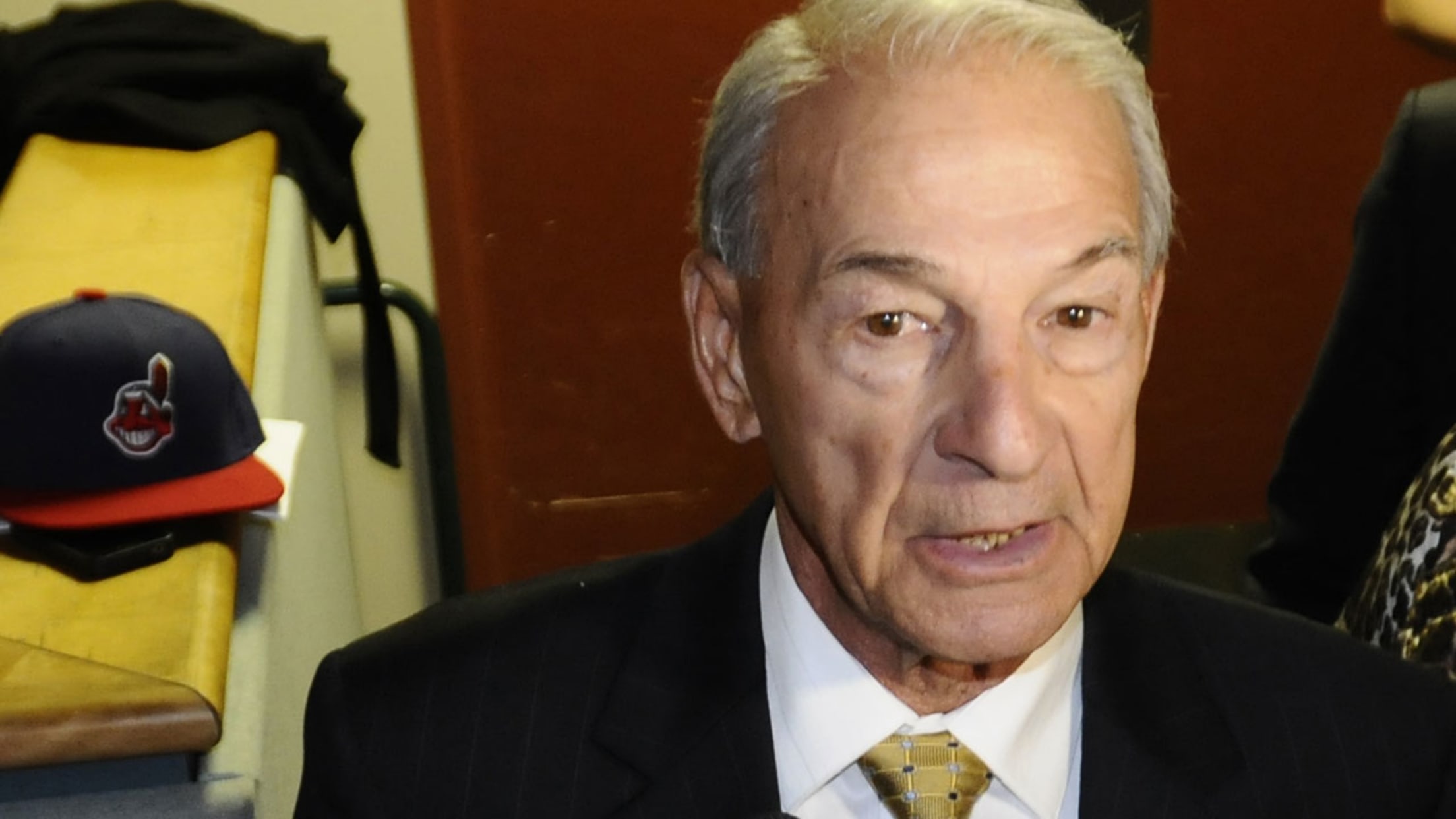 Tito Francona will throw out the first pitch before Game 1 on Thursday. (David Richard/AP)
CLEVELAND -- As the Indians' division-clinching party raged on last week, Terry Francona retreated to the manager's office, wiped champagne off his glasses and spoke on the challenge ahead. When Cleveland's 68-year World Series drought was mentioned, Francona chuckled."It's not my fault my dad didn't win," Francona quipped.:: ALDS: Red
CLEVELAND -- As the Indians' division-clinching party raged on last week, Terry Francona retreated to the manager's office, wiped champagne off his glasses and spoke on the challenge ahead. When Cleveland's 68-year World Series drought was mentioned, Francona chuckled.
"It's not my fault my dad didn't win," Francona quipped.
:: ALDS: Red Sox vs. Indians coverage ::
Francona's father, Tito, will be along for the ride come Thursday, when the Indians host the Red Sox in Game 1 of the American League Division Series at 8 p.m. ET at Progressive Field on TBS. The elder Francona, who played for Cleveland from 1959-64, will throw out the ceremonial first pitch on Thursday as part of the team's pregame festivities.
Tito Francona, 82, contended for a batting title (.363) in 1959, finished fifth in the AL MVP Award voting that season and was an All-Star for Cleveland in '61. He watched his son, Terry, help end Boston's 86-year World Series drought as the Red Sox manager in 2004, and he will now have a front-row seat as Cleveland tries to beat Boston en route to a memorable October.
The gates will open at 6 p.m. on Thursday, and the Indians are encouraging fans to be in their seats by 7:30 p.m. to enjoy all the planned festivities.
Each fan in attendance will receive a red #RallyTogether towel upon entering Progressive Field, which has a huge banner bearing the same slogan looming over Gateway Plaza. Indians radio voice Tom Hamilton will serve as the emcee for the on-field events, local singer Jon Ridinger will sing the national anthem and students and staff from the Cleveland Metropolitan School District will present a giant American flag on the field.
The Indians announced that members of the Army, Navy, Marines, Air Force and Coast Guard will present the colors before the game. The team will also take time to recognize Indians scouts and player development staffers prior to the first pitch. There will also be an assortment of activities for fans in Gateway Plaza.