These are the best games each day this week
NL-leading Braves visit Yankee Stadium; Red Sox in D.C. for Fourth of July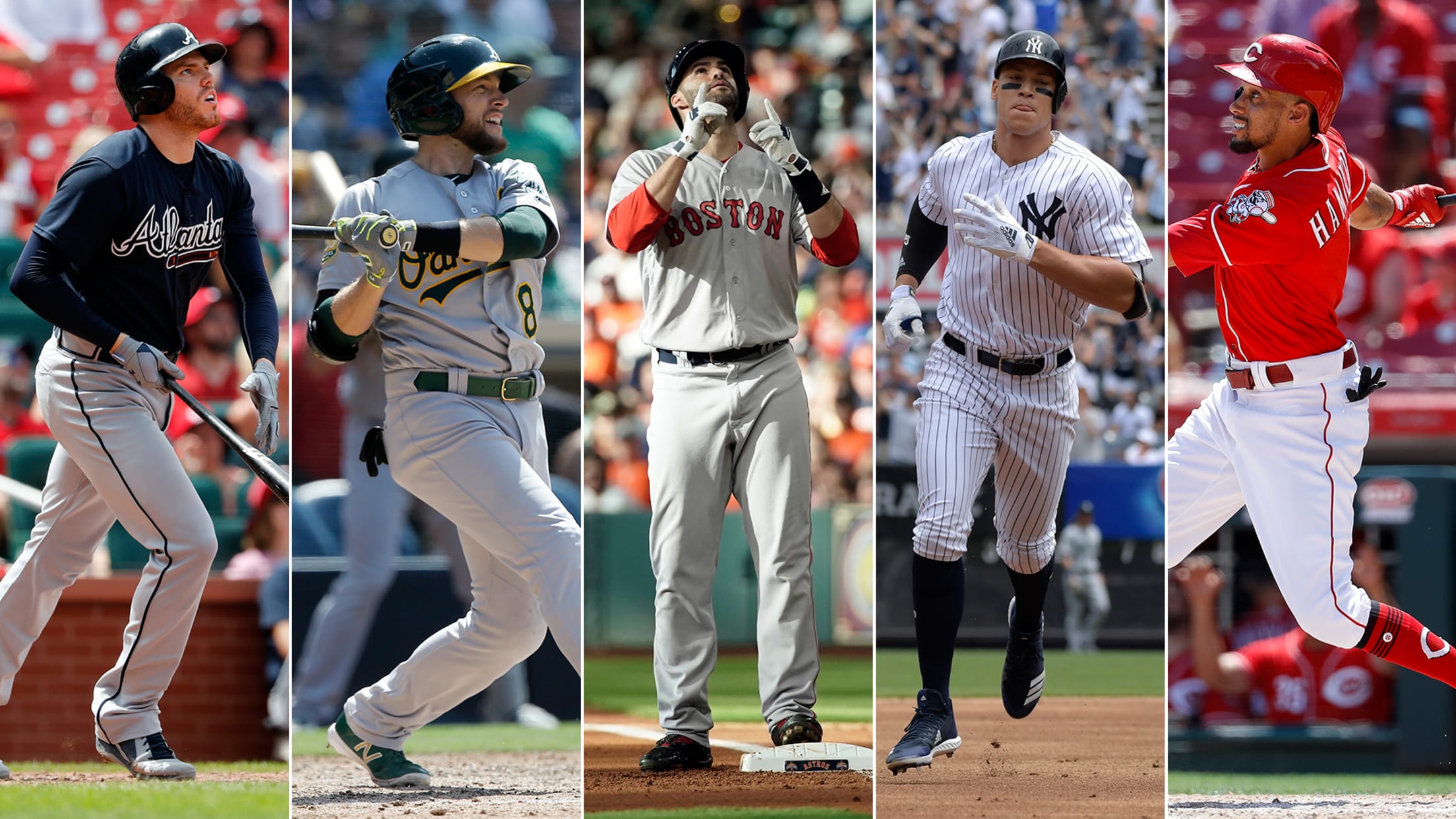 We typically do two things on the morning of the Fourth of July. First, we give thanks for living in this country. Right after that -- before the first cup of coffee and the three pushups that keep us in tiptop shape -- we check the baseball standings.If your favorite
We typically do two things on the morning of the Fourth of July. First, we give thanks for living in this country. Right after that -- before the first cup of coffee and the three pushups that keep us in tiptop shape -- we check the baseball standings.
If your favorite team is in first place on the Fourth of July, which is Wednesday, you're guaranteed …
Well, it's the most important summertime checkpoint. In the last two seasons, 10 of the 12 teams in first place on the morning of the Fourth went on to finish first. In 2015, only three of six first-place teams were still there when the postseason began three months later.
In a season like this, with at least 10 National League teams still very much in the mix for postseason berths and the possibility that the American League Wild Card Game could have two 100-win teams, it's OK to see a little extra meaning in Wednesday morning's standings.
That's why a whole bunch of this week's series have the feel that it's getting late early this season. That makes finding the best game each day especially difficult, but here goes:
MONDAY: Braves at Yankees (7:05 p.m. ET, MLB.TV)
The Braves roll along, having spent 20 consecutive days atop the NL East after a three-game weekend sweep of the Cardinals that featured terrific starting pitching from Julio Teheran, Max Fried and Mike Foltynewicz. Right-hander Anibal Sanchez makes his ninth start in a season of his baseball rebirth. The Yankees are one of four AL teams on a 100-win pace, which means trying to capture the AL East and avoid a winner-take-all Wild Card Game.
TUESDAY: Giants at Rockies (8:10 p.m. ET, MLB.TV)
The Giants had a great June (18-10) led by a 2.70 staff ERA. Best of all, they suddenly have the kind of starting pitching problem every team would like to have. So many of their young starters -- Dereck Rodriguez, Andrew Suarez and Chris Stratton -- have pitched so well that it's going to be a challenge for manager Bruce Bochy to work veterans Johnny Cueto and Jeff Samardzija back into the mix when they come off the disabled list. The Rockies have bounced back a bit from a rough start to June thanks to a starting rotation that had its troubles.
WEDNESDAY: Red Sox at Nationals (11:05 a.m. ET, MLB.TV)
Major League Baseball has stretched the holiday start times over 11 hours, beginning appropriately in the nation's capital and ending with the Cardinals and D-backs in Phoenix. Nationals rookie Erick Fedde has the honor of throwing out the first pitch of the day. Players will be decked out in gear to mark the occasion. So fire up the grill and enjoy one of the best baseball days of the year.
THURSDAY: Angels at Mariners (10:10 p.m. ET, MLB.TV)
No, the Mariners didn't formally change their name to the Amazing Mariners even though it would be appropriate. Remember that this is the team that lost its best player, Robinson Cano, to an 80-game PED suspension on May 15. Something really strange happened. The Mariners took off, going 31-14 since. They've won 18 of 23 one-run decisions with pretty much everything clicking.
FRIDAY: Reds at Cubs (2:20 p.m. ET, MLB Network, MLB.TV)
On Opening Day, this might have looked like a soft part of the schedule for the Cubs in a season in which they've spent more days in fourth place than first. That was before the Reds did a dramatic turnaround, having won 14 of 19 under interim manager Jim Riggleman. Billy Hamilton's hot streak has changed the look of the lineup, and Matt Harvey appears to have had a career rebirth.
SATURDAY: Athletics at Indians (4:10 p.m. ET, MLB.TV)
The Athletics have won 12 of 15 to make a run at getting into the AL postseason mix. They hit 25 home runs and averaged almost six runs a game as second baseman Jed Lowrie heads for his first All-Star appearance and closer Blake Treinen makes himself a coveted Trade Deadline chip. He'd be a nice fit for the Indians, who are headed for a third straight postseason appearance.
SUNDAY: Phillies at Pirates (1:35 p.m. ET, MLB.TV)
The Phillies begin the week with a two-game set against the Orioles in between a pair of off-days after taking three of four from the Nationals. Like a bunch of other clubs, Philadelphia is trying to add bullpen help before the July 31 Trade Deadline. The Pirates bounced back from a five-game skid by winning four of six on the road against the Mets and Padres.