Hyde surprised by visit from Cubs' Epstein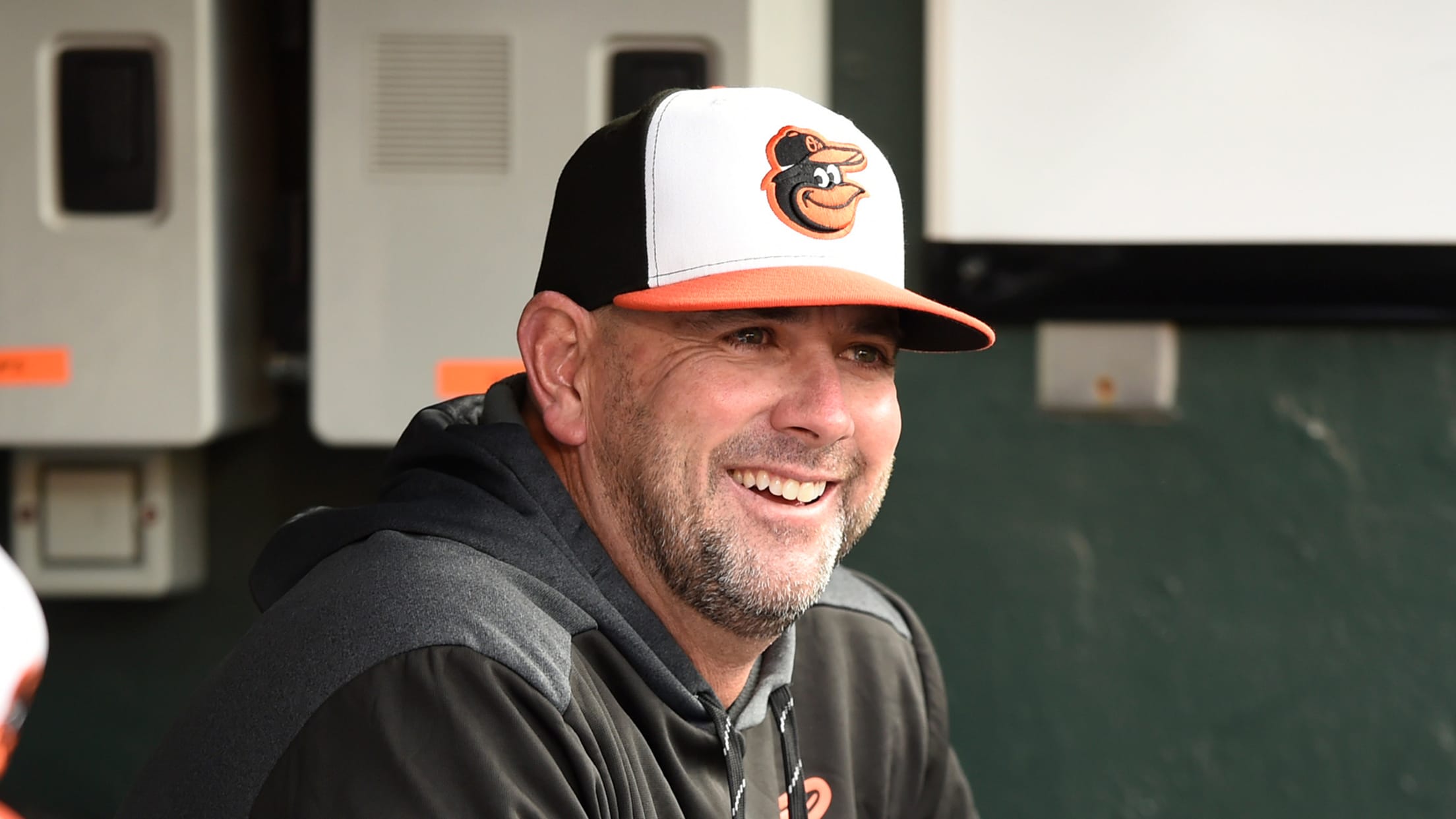 BOSTON -- O's manager Brandon Hyde wasn't expecting a visitor as he prepared for Saturday afternoon's game against the Red Sox. The person who walked into his office was familiar to him and his opponent. Theo Epstein, Cubs president of baseball operations and former Red Sox general manager, was in
BOSTON -- O's manager Brandon Hyde wasn't expecting a visitor as he prepared for Saturday afternoon's game against the Red Sox. The person who walked into his office was familiar to him and his opponent.
Theo Epstein, Cubs president of baseball operations and former Red Sox general manager, was in town for a family birthday. He surprised Hyde, who spent six years with the Cubs' organization prior to being hired by the Orioles in December.
"That was really cool seeing him," Hyde said. "He's a close friend. Good to catch up."
Hyde joined the Cubs' organization in 2013, in roles that included bench coach and first-base coach. He was on the staff with Epstein for the '16 World Series championship team. Epstein also won titles with the Red Sox in '04 and '07.
Hyde, who has an appreciation for historic ballparks like Fenway, also enjoyed hearing stories Epstein shared about growing up in neighboring Brookline, Mass.
"We were talking about how when he was playing Little League, he would hear the fans and the PA announcer during his games," Hyde said. "He's a special guy, [and has] obviously done a lot of unbelievable things here. Now he's doing unbelievable things in Chicago. So he's a real close friend and somebody I admire a lot."
Severino back in lineup
Pedro Severino returned to the starting lineup Saturday, two days after he was hit in the helmet by a pitch and tests ruled out a concussion.
"We're going to watch him pretty closely, but we feel comfortable," Hyde said. "The trainers feel good, the doctors feel good about how he recovered the next day."
Wynns starts rehab
Austin Wynns began his Major League rehab assignment on Saturday with the Double-A Bowie Baysox. The catcher has been out because of a strained left oblique since Spring Training.
🚨REHAB ALERT 🚨

2015-17 Baysox Catcher Austin Wynns will be in the starting lineup and behind the dish today during the 1:35 p.m. game against Harrisburg. #PlayAtTheBay | #DiveIn pic.twitter.com/gbgtz3ZguZ

— Bowie Baysox (@BowieBaysox) April 13, 2019
"I think it's just go play and see how he feels, and we'll make decisions about him and with him as he's progressing," Hyde said.