These are the AL Central's best pitches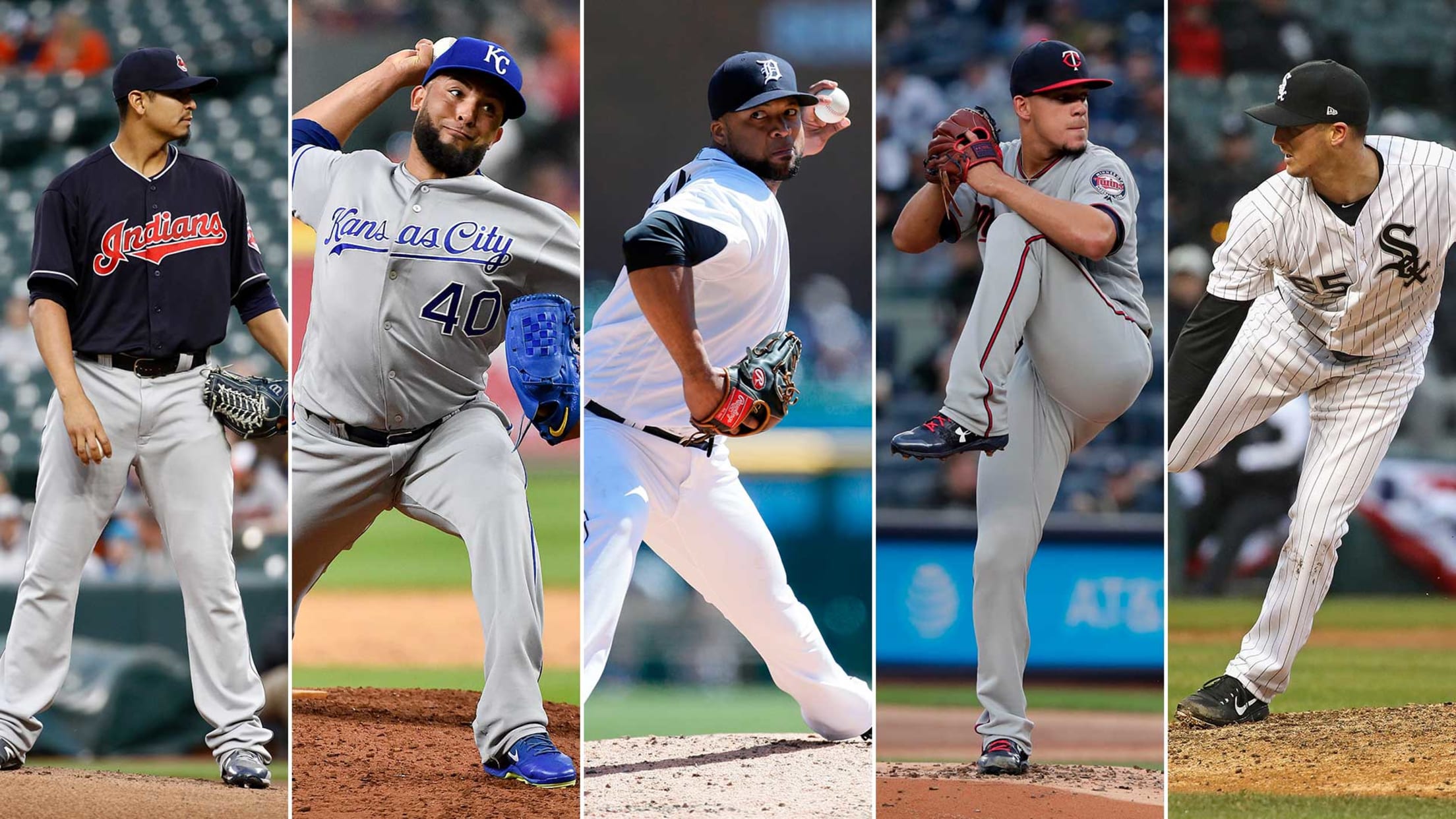 There is not even an argument. Corey Kluber's curveball is the best pitch among the elite offerings featured by the Indians' talented rotation. There is a case to be made as well that his breaking ball is the best pitch in baseball today.The running joke in Cleveland's clubhouse is that
There is not even an argument. Corey Kluber's curveball is the best pitch among the elite offerings featured by the Indians' talented rotation. There is a case to be made as well that his breaking ball is the best pitch in baseball today.
The running joke in Cleveland's clubhouse is that no one even knows what to call it.
"It's a slider, curve and cutter all in one," Josh Tomlin said with a laugh late last season. "I don't know, man. I just know it's nasty."
Heading into Kluber's start on Wednesday, though, his curveball -- or Klurve, if we want to assign the unique weapon its own moniker -- had company. Twins starter Jose Berrios' breaking ball was tied with Kluber's for the best pitch value (5.4) among curves, per Fangraphs. Berrios has a way to go, though, considering Kluber's pitch has a 104.1 pitch value dating back to 2014, with the runner-up coming in at 54.7 (Lance McCullers).
Kluber's pitch has been well-documented, so let's take a trip around the American League Central and look at some of the other top offerings for each club.
Indians
The pitch:Carlos Carrasco's split-change
What it does: While the pitch is classified as a changeup -- given the 6 mph difference from his fastball -- Carrasco holds the ball with a grip similar to a split-finger fastball. This season, the pitch has featured horizontal movement of minus 7.2 inches on average. It tails away from lefties and in on righties, with a late drop.
Gif: See Gif
What they say about it: "I started throwing it out of the bullpen in 2014. I had a different grip -- like a normal circle-change -- but then I did more of a splitter. It's made a big difference. It's one of the best pitches that I have. I can use it in any count." -- Carrasco
Statcast™ fact: With an average speed of 87.7 mph, Carrasco's changeup is not only swifter than some pitchers' fastballs, but the eighth-hardest changeup in baseball.
Royals
The pitch:Kelvin Herrera's two-seam fastball
What it does: Herrera can throw this with basically the same velocity as his four-seamer (97-98 mph range), which is a rarity. Like most two-seamers, there is some sink to it, but Herrera prefers more horizontal movement so it runs away from left-handers ("Eventually, I want them to run out of bat," Herrera says) and in on the hands of right-handers.
Gif: See Gif
What they say about it: "It's definitely my go-to pitch. If it's all on the line, I go with that." -- Herrera
"If it's Game 7 of the World Series and the bottom of the ninth and bases loaded and a 3-2 count, you want Kel's two-seamer. You'll get the weak contact or a strikeout. It's 96-97 and either just drops down really late or moves [horizontally] at the last moment." -- Royals catcher Andrew Butera
Statcast™ fact: Entering Wednesday, Herrera had used his sinker 28 times so far this season and had not allowed a hit with it.
Tigers
The pitch:Francisco Liriano's slider
How he uses it: Liriano goes with it more often with two strikes or when ahead in the count for swing-and-misses, though he's willing to use it earlier if he's trying for quick innings.
What it does: Liriano's slider has late dive, down and in to left-handed hitters, away to right-handed hitters. But what accentuates it, according to teammates and opponents, is that it's difficult to pick up the spin, because he hides the ball well.
Gif: See Gif
What they say about it: "His slider disappears on you. It kind of comes out of nowhere, and then once it gets out, it's gone again. I think the deception's really big. He comes at you and then he kinda ducks, and then his arm's kind of behind him, and it just appears. I don't know how he does it, but it works for him." -- Tigers catcher John Hicks
Statcast™ fact: Liriano had allowed a .149 opposing batting average against his slider in 2018 through May 1.
Twins
The pitch: Berrios' curveball
How he uses it: Berrios throws his curveball roughly 29 percent of the time and uses it as his put-away pitch, throwing it down and away to right-handers. Entering Wednesday, he had registered 26 swings and misses on his curveball, which ranked as the fifth most in the Majors behind Zack Godley, Joey Lucchesi, Charlie Morton and Kluber.
Gif: See Gif
What it does: Berrios' curveball has so much movement it almost looks like a frisbee, as it's more of a sweeping curveball to the glove side instead of a traditional 12-6 curve. It averages 82.4 mph and he gets whiffs on it roughly 14 percent of the time he throws it.
Statcast™ fact: The average exit velocity on Berrios' curveball is just 81.9 mph, which is the ninth-best mark in the Majors among starters. He's also second in the Majors on average exit velocity against on all his pitches.
White Sox
The pitch:Nate Jones' changeup
How he uses it: Jones, who possesses a fastball reaching 100 mph, used the change a handful of times last season. He used it a handful of times this past weekend alone against the Royals and liked the results.
How he throws it: The right-hander throws a two-seamer and doesn't do anything too out of the ordinary with the change, gripping the pitch like a normal circle change on two of the seams. With Jones' high-velocity fastball, he has the strikeout capability, but he's just as satisfied using the change early in the count and getting a quick groundout.
Gif: See Gif
What they say about it: "It's just another weapon in the toolbox. We want to continue with that and see where it takes us." -- Jones
Statcast™ fact: While the sample size is small, Jones has only allowed a .250 slugging percentage against his changeup over 2017-18.