Younger Brennaman to have surgery
Reds TV voice to miss time after 'preventative procedure'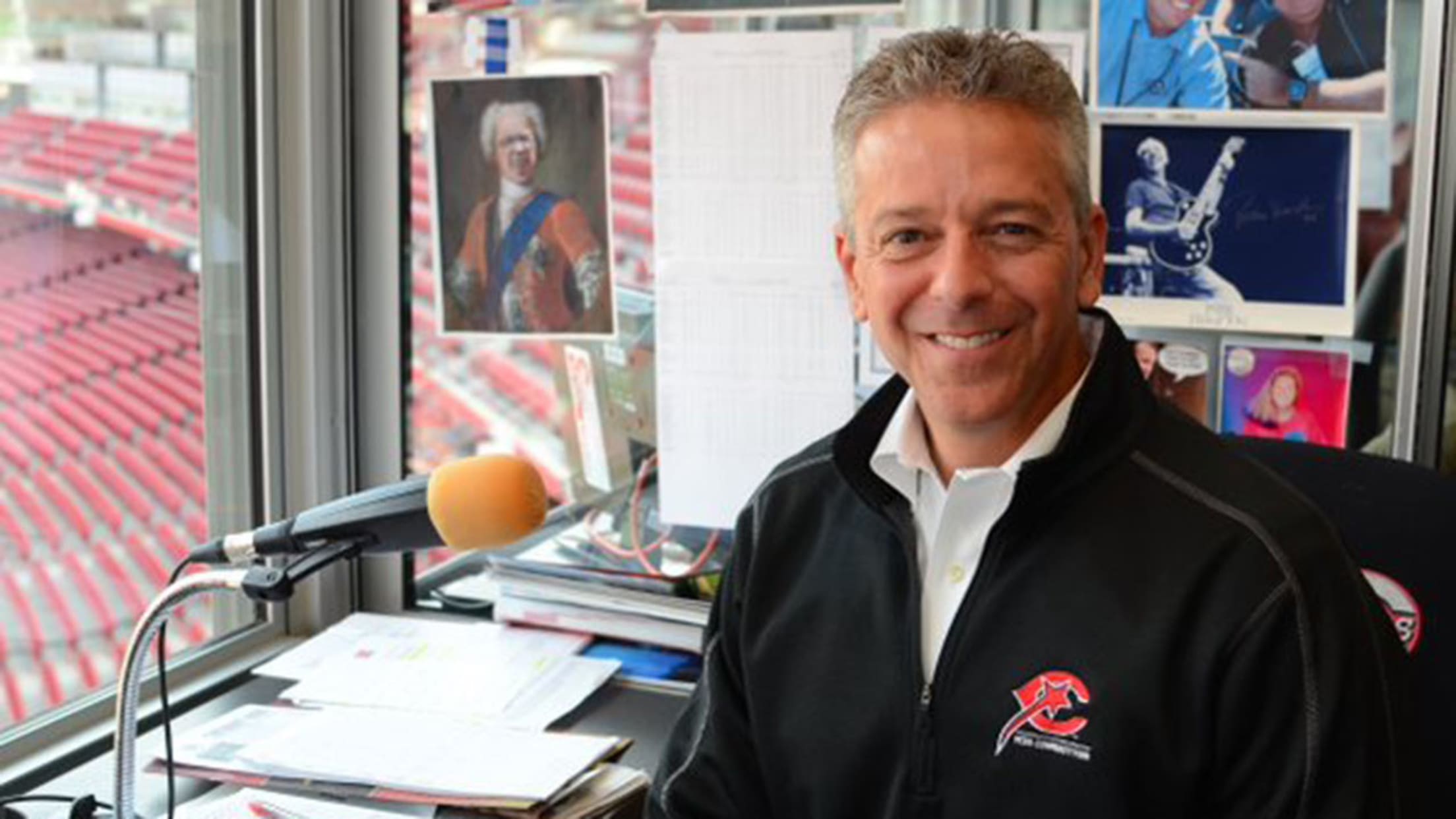 Thom Brennaman is in his 10th season calling Reds games. (Reds)
MILWAUKEE -- Reds television play-by-play voice Thom Brennaman joked during Sunday's telecast that the ever-expanding disabled list for the team would be expanding by one broadcaster. But the serious news that followed was that Brennaman would be missing the next few weeks to undergo what he called a "preventative surgical
MILWAUKEE -- Reds television play-by-play voice Thom Brennaman joked during Sunday's telecast that the ever-expanding disabled list for the team would be expanding by one broadcaster. But the serious news that followed was that Brennaman would be missing the next few weeks to undergo what he called a "preventative surgical procedure."
Brennaman, who informed viewers of the news before the Reds played the Brewers, has been struggling with his voice throughout the season and has missed several games.
"I certainly have faith in the Lord above and the doctors who will be standing by that everything is going to work out just fine," Brennaman said on FOX Sports Ohio.
Jim Kelch, Jim Day and George Grande will be filling in for Brennaman. A return date was not immediately known.
Brennaman, the son of legendary Reds radio voice Marty Brennaman, is in his 10th season calling Reds games and 29th overall calling Major League Baseball games. He thanked the Reds, FOX Sports Ohio and the FOX network for their support.
"They have been incredible during some trying days here recently. It's something that every employee dreams about," he said.
There was also appreciation shown for viewers who have offered well wishes.
"There is no place in this world I'd rather be working and living than my hometown of Cincinnati, Ohio," Brennaman said. "And a big reason why is because of you."