Why NDFA Girard could fit the mold for O's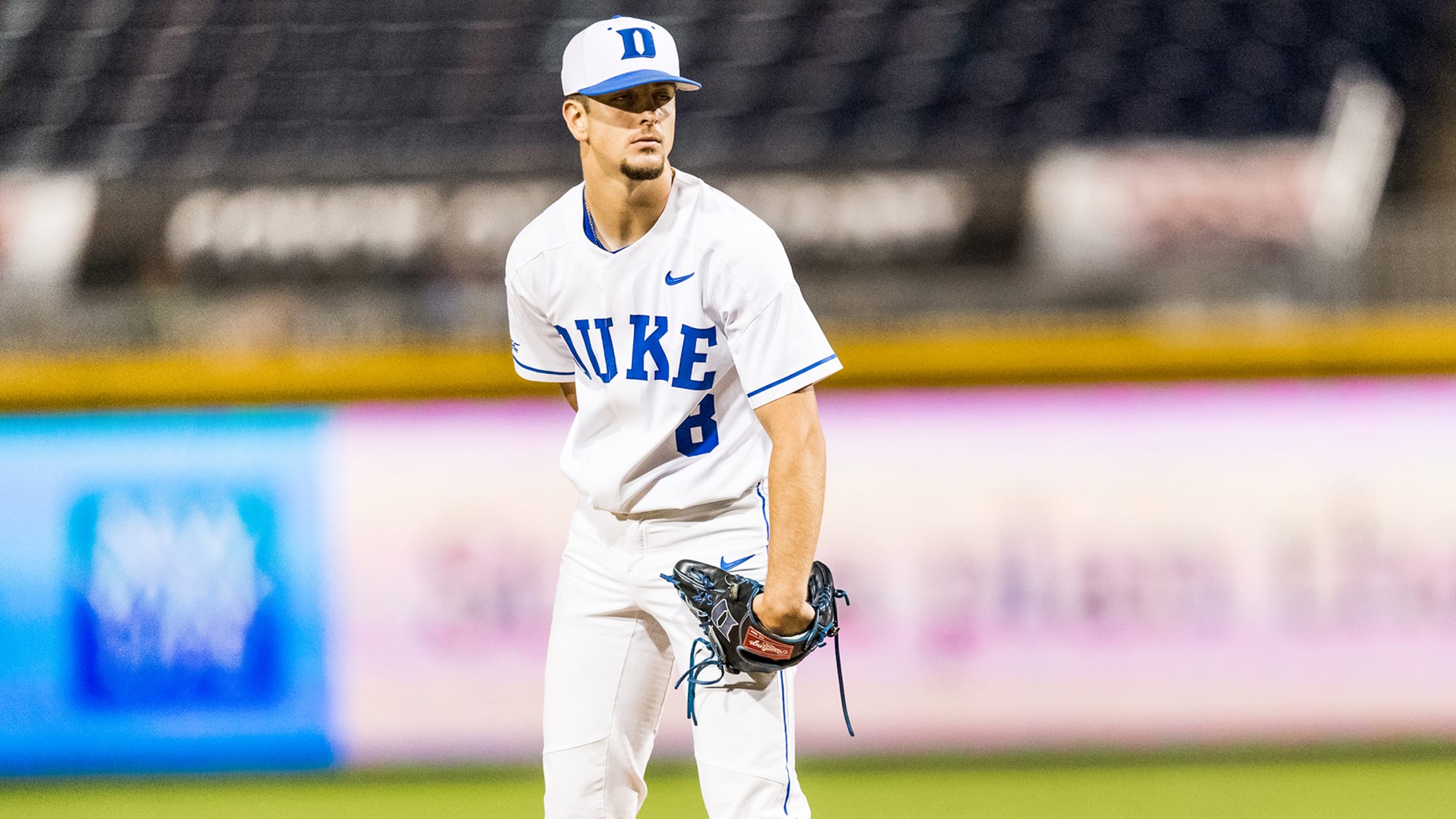 Everyone remembers where they were when the coronavirus pandemic struck, the moment it morphed from a far-away news story into an unavoidable reality. Thomas Girard was on the practice field with his Duke University teammates, the Thursday before they were set to open a nationally-televised series against their rivals at
Everyone remembers where they were when the coronavirus pandemic struck, the moment it morphed from a far-away news story into an unavoidable reality. Thomas Girard was on the practice field with his Duke University teammates, the Thursday before they were set to open a nationally-televised series against their rivals at the University of North Carolina. A preseason All-American and the Blue Devils' closer, Girard's junior season was just 17 games old. Then, in an instant, it was over.
"We get pulled off the field, and no one knew the college baseball season had been cancelled because it hadn't been announced," Girard recalled to MLB.com. "We all kind of sit there for a couple minutes in silence. What now? What are we supposed to do?"
The days and weeks that followed upended Girard's world. The NCAA season was cancelled, and his classes were moved off campus. The MLB Draft he was pitching to raise his stock in was reduced to five rounds, throwing his professional aspirations into flux. By the time he signed with the Orioles for $20,000 as a non-drafted free agent in June, Girard, like hundreds of other players, had emerged from a 10-week quarantine into a landscape full of uncertainty.
A few weeks later, Girard is not expected to be included in the Orioles' 60-man player pool, and with no Minor League baseball being played, won't make his pro debut until 2021 at the earliest. But he's perhaps the most polished of the six NDFA pitchers (eight players total) set to enter the O's improving farm system, and he's reflective of not only the type of player their data-driven front office is now targeting but also of the kind they believe their revamped player development operation can further mold.
Girard strikes out the side in the 9th to secure the win and advance Duke to the Regional Championship❗️ pic.twitter.com/omprO74nWW

— Duke Baseball (@DukeBASE) June 1, 2020
A self-described "high-heart rate, high-energy, high-effort pitcher" with a hellacious slider, Girard began embracing high-leverage situations during his sophomore year at Duke, where he was exposed to Trackman, Rapsodo and Edgertronic devices. He was a perfect 9-for-9 in save chances in 2019, then struck out 19 in 11 innings as a junior this spring. The first thing the Orioles did after signing him was put Girard on a two-hour Zoom call with director of pitching Chris Holt, who "introduced me to the system and talked through a lot of different things with the analytics," per Girard.
"That call really helped me understand how they use it and the what, why, how of it; it just seemed clear and not convoluted at all," Girard said. "The main message I took away was: They want to sharpen the tools that I have and add new tools to the arsenal. I think that is something that will be very valuable to me."
On paper, Girard would appear the ideal pupil. He was a mechanical engineering major who signed in part because, with remote learning looking more and more likely for the fall semester, baseball wouldn't get in the way of him completing his course load. He believes some of the skills he developed in the classroom are transferable to the field.
"Growing up, I was always a math [and] science guy, and I loved the woodshop and using my hands to build things," Girard said. "It's been hard work, but it has not only helped me to become smarter, but it helps me on the baseball field -- being able to analyze a problem in certain ways, whether it's a pitch-by-pitch type thing or fixing my mechanics or having a deeper understanding of those kinds of things."
After being plagued by command issues as a freshman, Girard experimented with ways to reduce his anxiety on the mound. He began running poles before playing catch, as a way to simulate the high heart rate that comes with pitching in high-leverage situations. He grew into one of the country's top relievers.
After their season was cancelled this spring, Girard and five teammates he was quarantined with in Boca Raton, Florida, went on a 6-hour round trip to buy workout equipment from a Craigslist seller. The group quarantined together for 10 weeks, training in preparation for the Draft. Three went into pro ball together: Girard, D-backs first rounder Bryce Jarvis and Cubs NDFA Matt Mervis.
"It was awesome to make good out of a bad situation," Girard said. "When we got down there, it was still a tough pill to swallow. But at least we had each other."