Trammell, Parrish to host youth baseball camp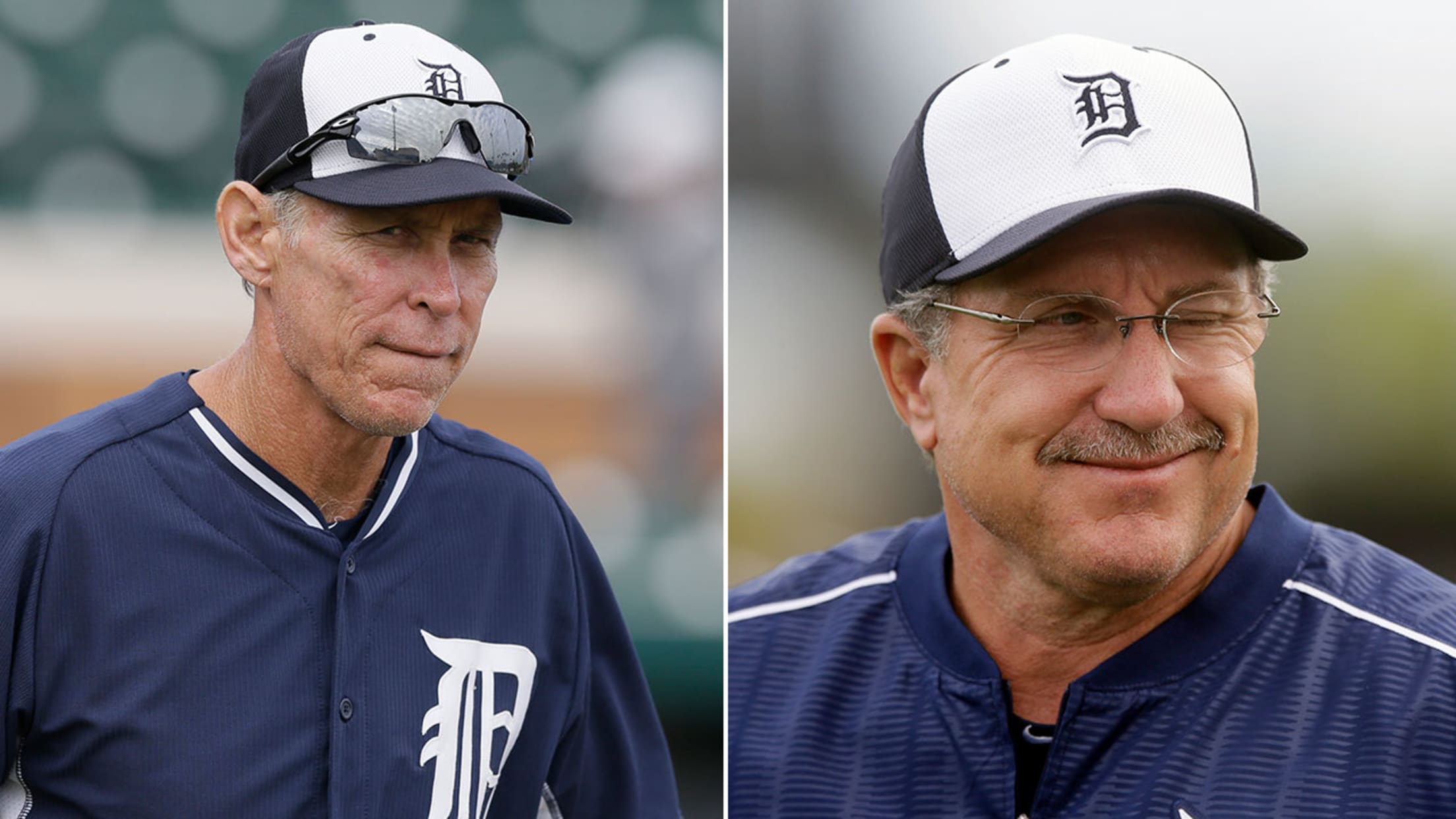 Tigers greats Alan Trammell and Lance Parrish will lead youngsters through baseball drills encompassing all aspects of the game. (AP)
DETROIT -- Tigers greats Alan Trammell and Lance Parrish will team up to host their eighth annual baseball camp at Wayne State University on Dec. 2-3 at the midtown Detroit school's Matthaei and Multipurpose Indoor Facilities.The series opens on Saturday, Dec. 2 with a fundamentals camp from 9 a.m. to
DETROIT -- Tigers greats Alan Trammell and Lance Parrish will team up to host their eighth annual baseball camp at Wayne State University on Dec. 2-3 at the midtown Detroit school's Matthaei and Multipurpose Indoor Facilities.
The series opens on Saturday, Dec. 2 with a fundamentals camp from 9 a.m. to noon for kids in grades 2-12. The camp focuses on teaching baseball concepts in all phases of the game, including infield, outfield, hitting, baserunning, pitching, catching and strength/conditioning, through college and professional-level drills.
The rest of the series focuses on kids in grades 8-12, teaching more specifics with the goal of preparing players for the next level. Trammell, Parrish and the Wayne State baseball staff, including head coach Ryan Kelley, will host an advanced hitting camp on Dec. 2 from 1:30 to 4:30 p.m., featuring higher-level tools to focus on hitting concepts and skill development in the batters box and on the basepaths. Campers will work on speed and agility drill sets and be educated on strength and conditioning.
The second day of the camp on Dec. 3 will focus on shortstops and catchers. Trammell, a six-time All-Star and four-time American League Gold Glove Award winner who currently works as a special assistant with the Tigers, will lead the shortstop camp from 9 a.m. to noon through detailed instruction, drill sets and training with a philosophy geared toward advanced shortstop development. Campers will learn about reading the hop on grounders, throwing mechanics, leadership skills at the position and how to play fast and want the ball.
Parrish, who received three AL Gold Glove Awards and eight All-Star nods and currently manages in the Tigers farm system, will run the catching camp from 1 to 4 p.m. through an advanced series of catching drills, position education and training. Catchers will learn about being a field general from behind the plate, receiving the ball, blocking pitches, developing a primary and secondary catching stance, quickening the release and improving footwork.
The fundamentals and advanced development camps cost $100 each or $180 for both. The shortstop and catching camps cost $125 apiece. For more information or to register, go to waynestatebaseballcamps.com.