Dedicated Nesbitt banking on spring rebound
Tigers righty hopes combination of diet, workouts leads to sustained health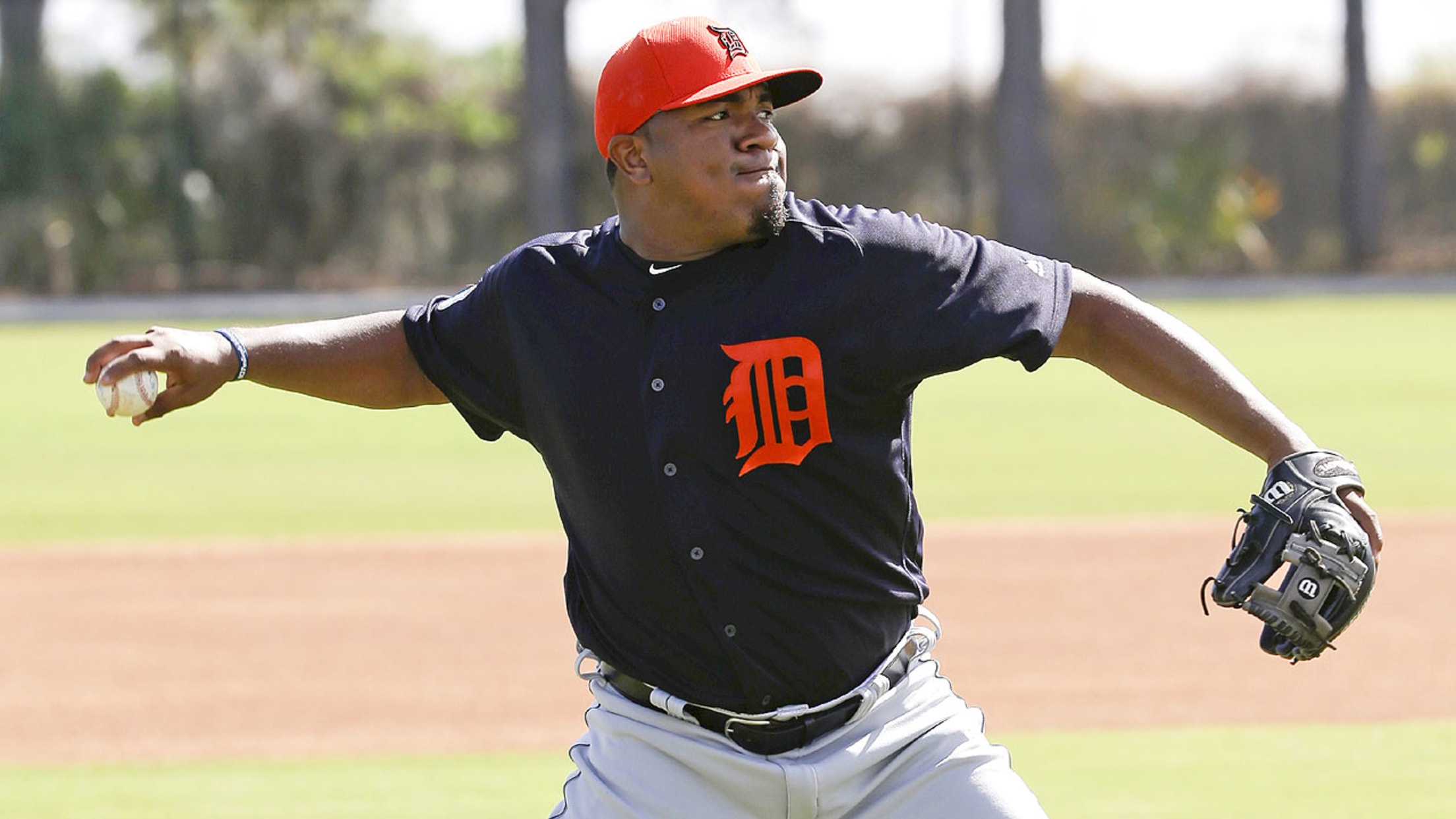 Angel Nesbitt: "I feel like this is the best Spring Training for my whole career, because I feel healthy." (AP)
CLEARWATER, Fla. -- Angel Nesbitt's 28th pitch against the Yankees on Saturday registered at 98 mph on the radar gun at Publix Field at Joker Marchant Stadium, matching his top velocity of the day. More importantly, it was a strike to end his 1 2/3 innings with his third strikeout.It
CLEARWATER, Fla. -- Angel Nesbitt's 28th pitch against the Yankees on Saturday registered at 98 mph on the radar gun at Publix Field at Joker Marchant Stadium, matching his top velocity of the day. More importantly, it was a strike to end his 1 2/3 innings with his third strikeout.
It was a rare bright spot in a long afternoon for the Tigers, whose pitching struggles led to a few long afternoons this week. But for Nesbitt, it continued an early impression as a much-needed bright spot.
"He looks good," manager Brad Ausmus said. "That's the third time now."
Two years have passed since Nesbitt cracked the Opening Day roster, jumping from Double-A Erie. He has had one struggle after another since then, from command woes in 2015 to a freak ankle injury last spring that not only thwarted a solid camp but lingered into his season at Triple-A Toledo
He was taken off Detroit's 40-man roster in December. So far, this spring looks like his rebound, and people inside and outside the organization have noticed. He has 3 2/3 innings of one-run ball with seven strikeouts, six in his last two games.
"I feel like this is the best Spring Training for my whole career, because I feel healthy," Nesbitt said. "I feel like I can pitch everywhere [in the zone], hit the spot."
Health is about more than the ankle for the big right-hander, who turned 26 over the offseason. He lost 28 pounds this winter, he said, a combination of diet and workouts buffered by a strong winter ball stint in his native Venezuela. The lighter frame led to less pressure on his ankle, which led to better footing in his delivery.
"That's what I need to work on, location. Hit the spot with good velocity, all my pitches for strikes," Nesbitt said. "My slider's working. My cutter I can pitch to both sides. Fastball inside, fastball away, too, with good location. That's what I want."
That, and an opportunity. It might not be this spring, given the Tigers' roster situation. But if he keeps this up, he could make an impression for an early-season callup as a replacement.