Gose pitching plan picks up steam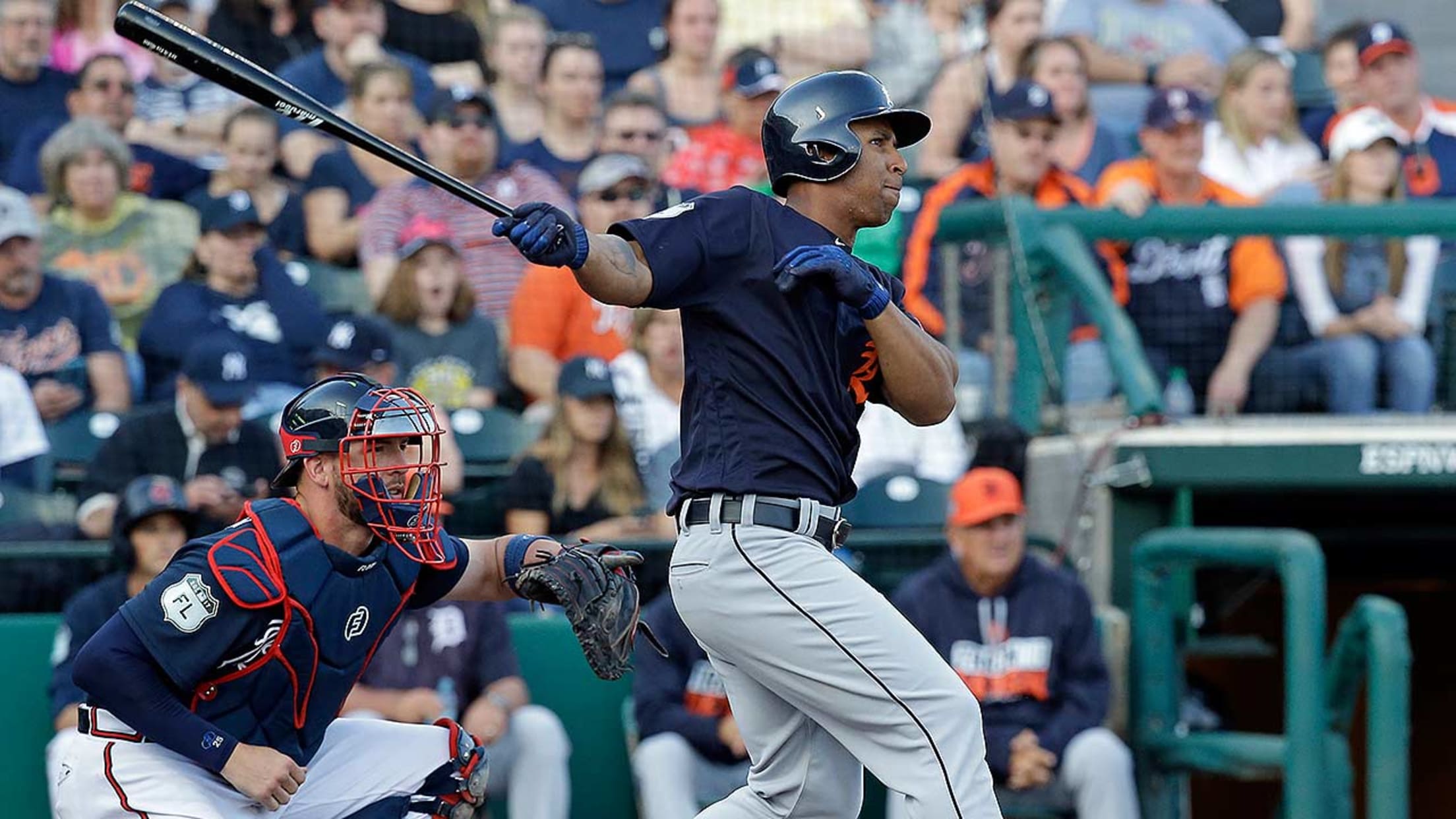 While working on being a hurler, Anthony Gose doesn't want to be forgotten as an outfielder. (AP)
SARASOTA, Fla. -- The Anthony Gose pitching experiment has begun. The strong-armed center fielder threw his first bullpen session at Tigertown earlier this week and left Tigers manager Brad Ausmus "very impressed.""It's certainly something worth exploring," Ausmus said.To that end, Gose is expected to stay in Florida at extended spring
SARASOTA, Fla. -- The Anthony Gose pitching experiment has begun. The strong-armed center fielder threw his first bullpen session at Tigertown earlier this week and left Tigers manager Brad Ausmus "very impressed."
"It's certainly something worth exploring," Ausmus said.
To that end, Gose is expected to stay in Florida at extended spring training after the Tigers and Minor League teams head north. Gose will continue to work out as an outfielder, Ausmus cautioned, but he'll also be working on a throwing program to build up his arm and train as a pitcher.
"It's still ultimately his decision, whether he does it or not," Ausmus said. "He doesn't want to give up on center field. He feels there's a possibility he will be forgotten as an outfielder. I think what we will do is have him throw his bullpens and continue the pitching program, then maybe DH and play outfield some in extended [spring games]."
Gose competed as an outfielder in big league camp before being assigned to the Minors on Sunday. He expressed an interest in working out as a pitcher, an idea Ausmus said the Tigers first brought up at the end of last season.
Gose threw 20 fastballs in the bullpen this week, Ausmus said. Team officials didn't put a radar gun on his pitches for fear he might try to overthrow, but the Tigers liked what they saw.
"His delivery was smooth, not a lot of effort involved," Ausmus said. "The ball came out of his hand good; real good finish to it."
The initial idea was for Gose to throw on the side while playing outfield at Triple-A Toledo. The plan has picked up since then, in part because a position switch would involve more than just throwing hard.
"Everybody thinks all you do is pitch, which you have to do," Ausmus said. "He has to throw bullpens. He probably won't throw a breaking ball until his third or fourth bullpen. He's got to face live hitters, then he's got to get in games, which he will do in extended spring.
"But he also has to learn to field his position. He's got to learn to cover first base, to field a bunt. He's got to learn how to pick guys off and control the running game. He's not just throwing."