Small ball: Tigers want Gose to bunt more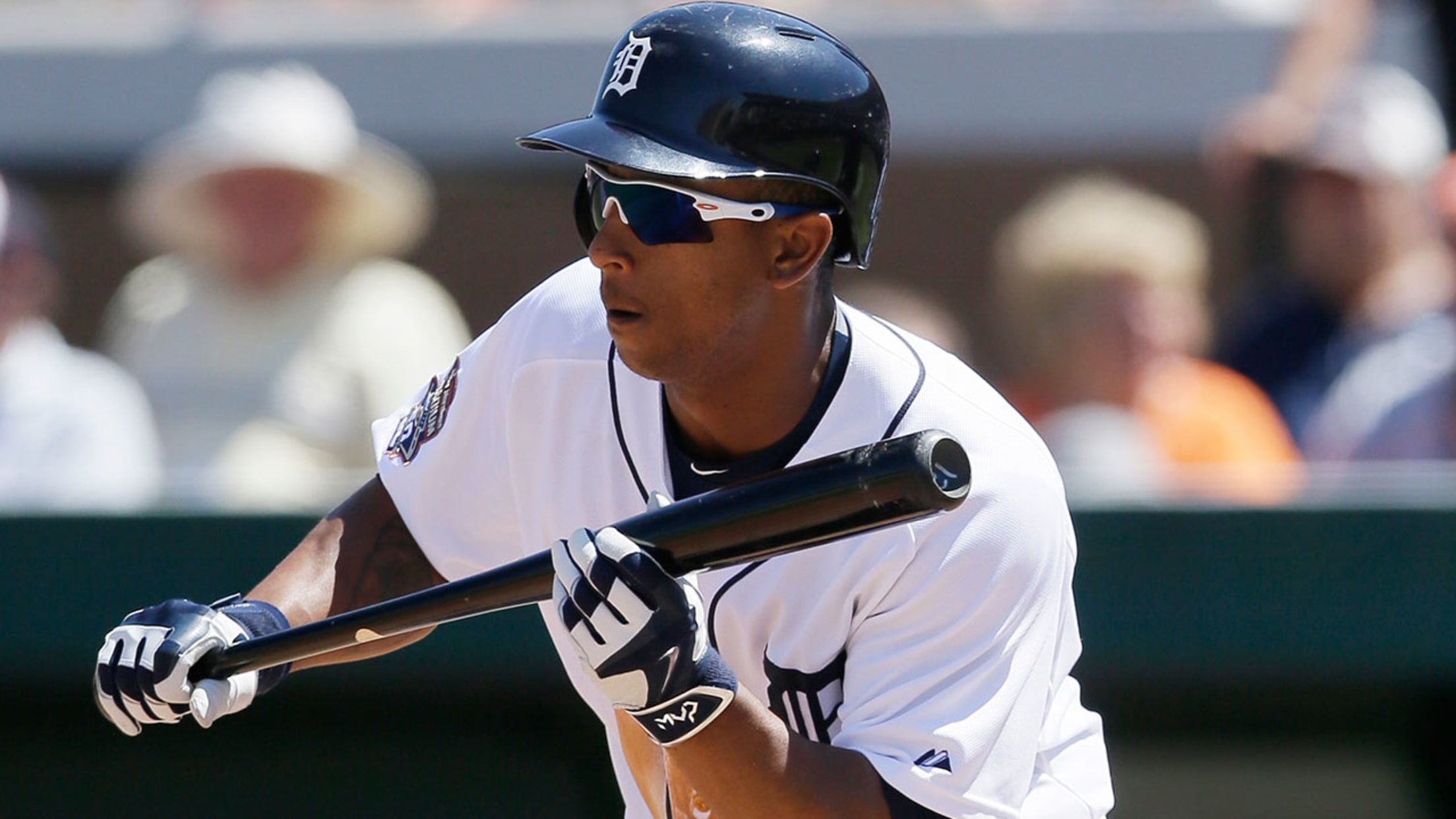 "We just want him to pick a spot and work on bunting for a hit," manager Brad Ausmus said. (AP)
LAKELAND, Fla. -- The first bunt attempt from Anthony Gose on Sunday didn't seem out of the ordinary, maybe an attempt to test Pirates right-hander Gerrit Cole in his first start of the spring. Gose fouled it off, then homered later in the at-bat."He was a little late," Tigers manager
LAKELAND, Fla. -- The first bunt attempt from Anthony Gose on Sunday didn't seem out of the ordinary, maybe an attempt to test Pirates right-hander Gerrit Cole in his first start of the spring. Gose fouled it off, then homered later in the at-bat.
"He was a little late," Tigers manager Brad Ausmus said of the bunt attempt, not the homer.
The next bunt attempt in the third inning -- one out, nobody on against lefty reliever Jim Fuller -- was a pretty clear sign something was up. That one stayed fair, but was fielded in front of home plate for the putout.
"We told him to bunt at least once a game right now," Ausmus confirmed. "So don't be surprised if he bunts in situations where he normally wouldn't be bunting. It's kind of been a mandate for him."
• Spring Training:Schedule | Tickets | Gear
Gose bunted three times Sunday. The last was ruled a sacrifice, advancing Andrew Romine to second base following his leadoff walk in the fifth, but Ausmus said Gose was bunting on his own there.
"We're working with him now. We worked with him last year," Ausmus said. "We just want him to pick a spot and work on bunting for a hit. I don't care if the other team knows it or not. It's more about him getting a feel for it."
Gose led the Tigers with seven bunt hits last season, according to STATS, tying him for fourth in the American League. The Tigers believe he could have more in him, and that it could give him an equalizing factor when he faces a left-handed pitcher.
"With that speed, it's a weapon, especially if he's facing a lefty," Ausmus said.
Wilson, Ferrell both progressing slowly
Time is running short for right-hander Alex Wilson to be ready for Opening Day. At this point, however, the Tigers might be more focused on ensuring he's healthy and avoiding a more serious injury.
Wilson, Detroit's most consistent reliever last year, played catch for a second consecutive day Monday as he tries to work his way back from shoulder soreness that has kept him out of game action. He threw from 90 feet, will stretch out to 120 feet in the next day or two and then aim for a mound session by the end of the week. That, he expects, will be his major hurdle.
Even if he has no setbacks, Wilson's timeline leaves him with less than two weeks of Spring Training game action. The Tigers would take a delayed start over a long-term issue.
The same goes for Jeff Ferrell, who played catch Monday for the first time since being sidelined with shoulder issues a couple weeks ago. The right-handed prospect, who pitched in nine games for Detroit last year, described his injury as an impingement in the shoulder.
Ferrell said he has dealt with shoulder issues for the past year.
"It happened at the beginning of last year," he said. "It got better where I could pitch through it. And then [it flared up in] the [Arizona] Fall League."