The best Tigers not in the Hall of Fame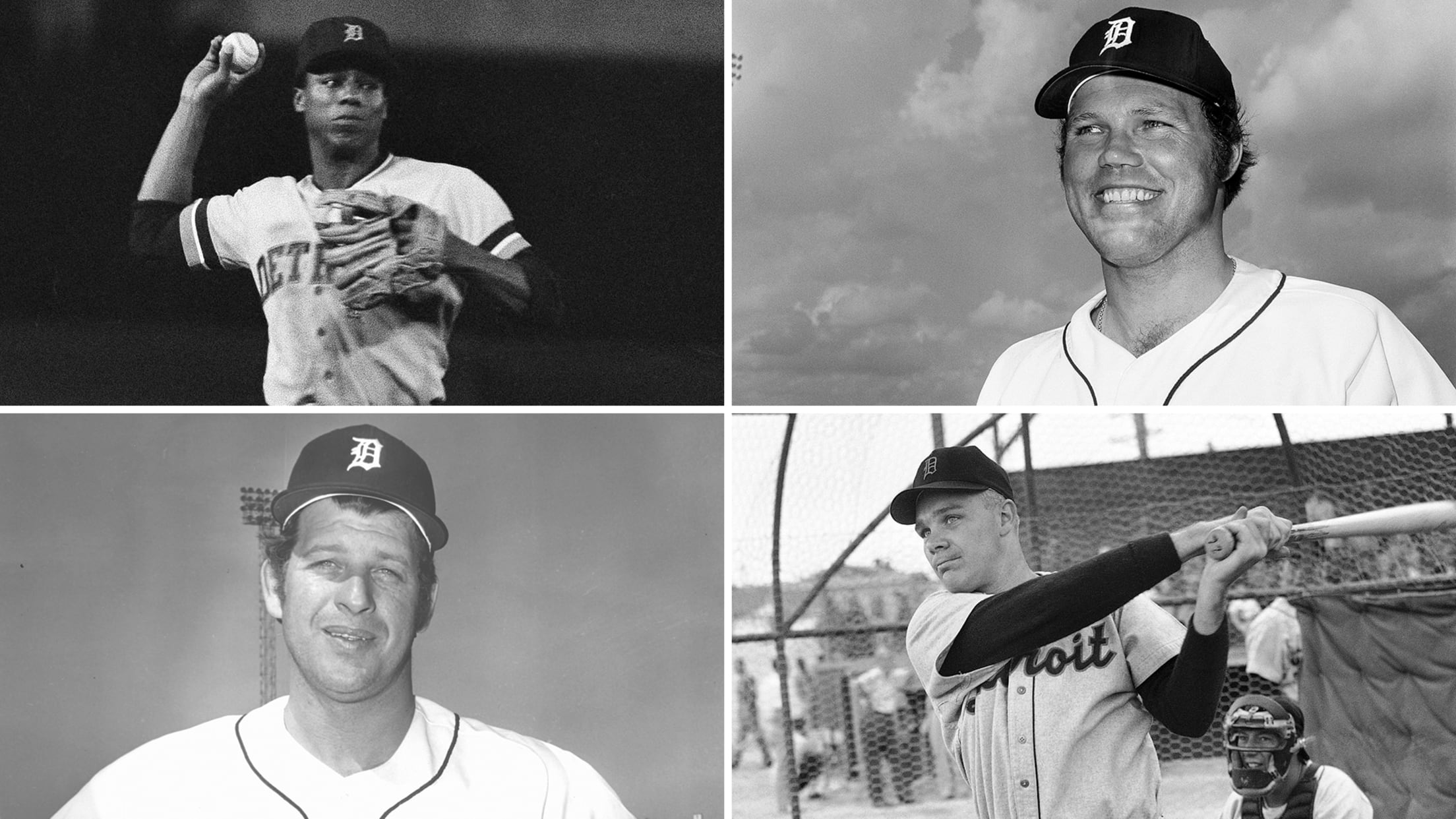 Much like the Baseball Hall of Fame, the outfield wall at Comerica Park remains a waiting game for Lou Whitaker. His No. 1 was supposed to be retired and displayed on the brick wall this summer, but the COVID pandemic led to the postponement of the retirement ceremony. Hopefully, a
Much like the Baseball Hall of Fame, the outfield wall at Comerica Park remains a waiting game for Lou Whitaker. His No. 1 was supposed to be retired and displayed on the brick wall this summer, but the COVID pandemic led to the postponement of the retirement ceremony.
Hopefully, a return to a healthy state of relative normalcy will allow Whitaker to get his day at Comerica Park next season. When it happens, he'll become just the second Tiger with his number retired who isn't in the Hall of Fame. A call from Cooperstown, however, remains at least a year away.
Not only is Whitaker the best Tiger not in the Hall, he's one of the best players in baseball still waiting for that honor. He has been snubbed a few times by the Hall. His candidacy on the Hall of Fame ballot lasted only one year. In 2001, he was selected on just 15 of 515 total ballots, or 2.9 percent, far short of the five percent needed to remain on future ballots.
The Hall of Fame's decision a few years ago to revamp its Veterans Committee format and consider candidates by era on a rotating basis seemed like a boost to Whitaker's candidacy. But when the Modern Era Committee first came up in 2017, Whitaker was part of a crowded group of candidates that included longtime Detroit teammates Jack Morris and Alan Trammell. While Trammell and Morris were elected to the Hall, Whitaker was left off the list of finalists.
Whitaker had another chance last winter when the committee met again. But after making the ballot, he received votes from just six of 16 committee members. It was a harsh judgment on a 19-year career that saw Whitaker earn five All-Star selections, three Gold Glove Awards, rank among the best offensive-defensive second basemen of his time, and pair with Trammell to form arguably the greatest double-play duo of the modern era.
Trammell has been the most vocal supporter of Whitaker's case.
"It's going to happen," Trammell said after the results. "It's just a matter of when."
Whitaker's next chance will come in December 2021, when the Modern Era Committee is scheduled to vote again. In the meantime, the Tigers hope retiring his number helps to put a new spotlight on his case.
Here's a look at the top 5 Tigers not in the Hall of Fame:
1) Lou Whitaker, 1997-95
Key points: 1978 American League Rookie of the Year Award winner, five All-Star selections, three Gold Glove Awards, four Silver Slugger Awards
Whitaker's 75.1 WAR, according to Baseball Reference, ranks 80th all-time and 51st among position players. He has a higher WAR than Michigan native and former Yankees shortstop Derek Jeter, who was elected to the Hall of Fame by members of the Baseball Writers' Association of America on Jan. 21, 2020, in his first year on the ballot. When Whitaker retired after the 1995 season, he joined Hall of Famers Rogers Hornsby and Joe Morgan as the only second basemen to post 1,000 runs, 1,000 RBIs, 2,000 hits and 200 home runs.
Among position players eligible for induction, only Barry Bonds and Bill Dahlen had a higher WAR than Whitaker, something noted baseball historian and analyst Bill James has pointed out.
"Listening to all the fans bringing up the WAR, I think that was a big thing to me," Whitaker said last December after plans to retire his number were announced. "They really showed over the years what I had done as a baseball player with the Detroit Tigers."
2) Mickey Lolich, 1963-75
Key points: 1968 World Series MVP, three-time All-Star
Lolich has been up for consideration several times by the Veterans Committee for a career that ranks him among the best starters of his era. Not only was he remarkably durable, racking up 13 seasons with at least 30 starts and 11 years with at least 14 wins, his peak stretch was elite. After tossing three complete-game wins in the 1968 World Series and outpitching the great Bob Gibson in Game 7, Lolich enjoyed a four-year stretch with a 117 ERA+, 80 wins, 80 complete games and 1,059 strikeouts. He just missed out on a pitching Triple Crown in '71, leading the league with 25 wins and 308 strikeouts, but finished a close second to Vida Blue in Cy Young Award voting. That lack of a Cy Young Award was long held against Lolich in voting.
The most similar pitcher to Lolich according to Baseball Reference is a Hall of Famer, Jim Bunning. Lolich's 47.9 career bWAR tops that of Hall of Famer Jack Morris (43.6).
3) Bill Freehan, 1961-76
Key points: 11-time All-Star, five-time Gold Glove Award winner
While Al Kaline, Denny McLain and Mickey Lolich were the stars of the 1968 World Series champions, Freehan was the cornerstone. The former University of Michigan star was the best catcher in the American League in his time, earning 11 All-Star selections in a 12-year span. He finished third and second in AL MVP voting in 1967 and 1968, respectively, batting .263 with 25 home runs, 84 RBIs and a 145 OPS+ for the 1968 champs. Freehan's 44.7 bWAR ranks 14th all-time among catchers; 10 of the 13 catchers ahead of him are in the Hall of Fame.
4) Harvey Kuenn, 1952-59
Key points: 1953 AL Rookie of the Year Award winner, '59 AL batting champ, 10-time All-Star
Kuenn spent eight of his 15 Major League seasons in Detroit. He also spent 15 years on the Hall of Fame ballot among BBWAA voters; his highest vote share was 39.3 percent of ballots in 1988. Kuenn was an All-Star in every full season he spent as a Tiger, and won a batting title with a .353 average his final season in Detroit in 1959. He was one of the best shortstops in the AL for the first half of the 1950s before shifting to center field for his final couple of seasons in Detroit.
5) Bobby Veach, 1912-23
Key facts: Led AL in RBIs three times, career 127 OPS+
Veach went overlooked in a Tigers outfield that included Hall of Famers Ty Cobb and Sam Crawford, but the sweet-swinging left fielder was one of the best run producers in the league in his prime. Despite low home run totals in the dead-ball era, Veach led AL hitters in RBIs three times in a four-year span from 1915-18, had a 158 OPS+ in '17 and a 159 OPS+ in '19. Jay Jaffe's JAWS scoring system for measuring Hall of Fame credentials placed Veach 25th among left fielders; 15 of the 24 players above him are in the Hall of Fame. A late-career fade hurt his credentials, but his .310 career batting average ranks 107th all-time among qualified MLB hitters according to Baseball Reference.