Tigers' decisions blend analytics, scouting
Avila says both sides merge into one list for roster moves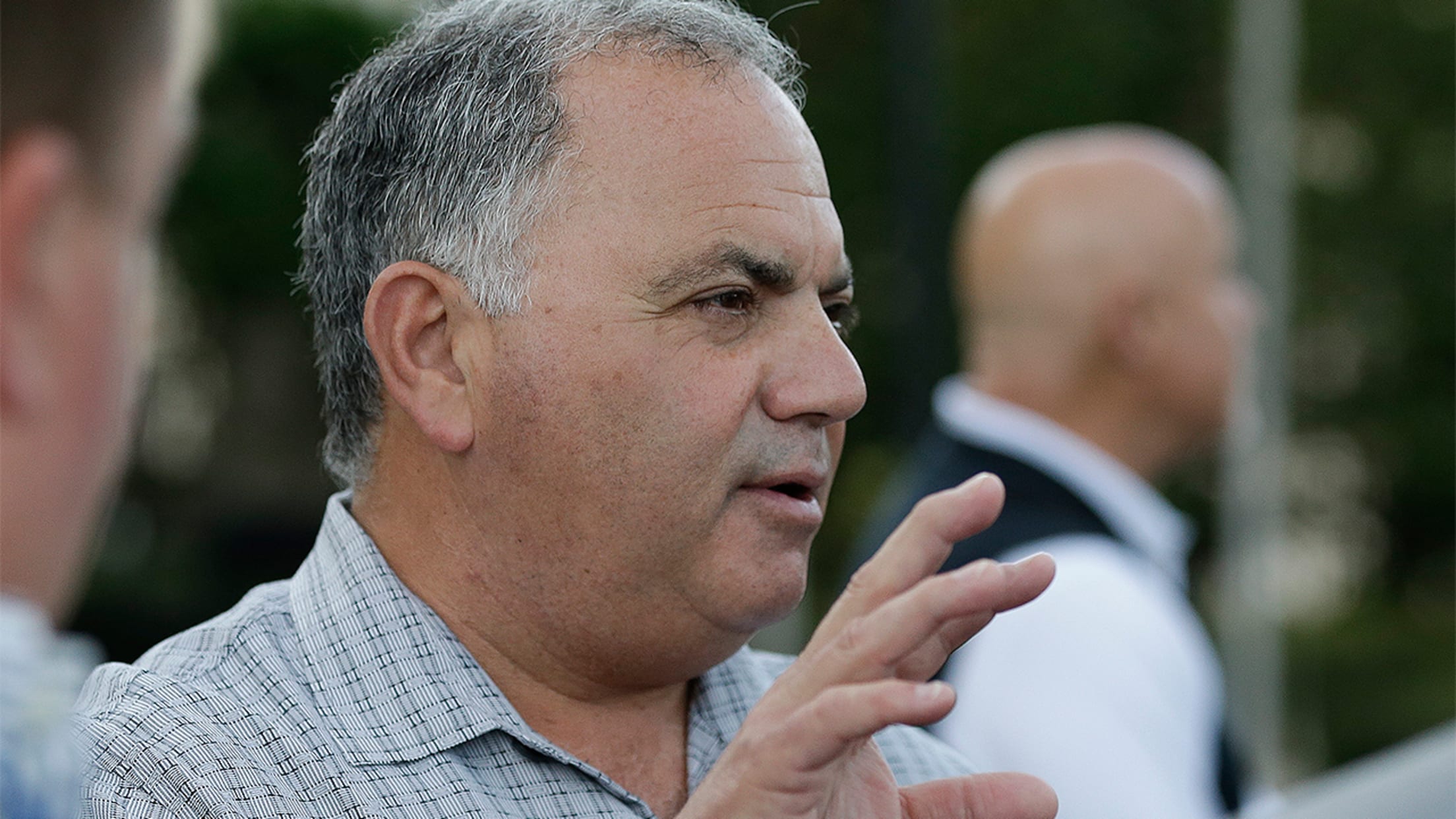 Al Avila is in Orlando, Fla., for baseball's annual General Managers Meetings. (AP)
The words of caution from general manager Al Avila echoed in his hotel suite at the Winter Meetings two years ago, when he announced the Tigers had signed free agent Mike Pelfrey to a two-year contract."Our analytics guys, hey, I'm not going to throw them under the bus, because this
The words of caution from general manager Al Avila echoed in his hotel suite at the Winter Meetings two years ago, when he announced the Tigers had signed free agent Mike Pelfrey to a two-year contract.
"Our analytics guys, hey, I'm not going to throw them under the bus, because this is not an analytical signing by any means," Avila said at the time, absolving his newly formed analytics department from whatever might follow. "This is a scout signing. We felt the ability is still there."
• Hot Stove Tracker
Perhaps it was for that reason that when a similar question came up at this week's General Managers Meetings regarding the Tigers' Minor League deal with right-hander Mark Montgomery, Avila veered off that same path.
"We made a promise as an organization: We're not going to get into [whether] this guy's an analytical signing, this guy's a scouting signing," Avila told reporters on Tuesday. "We do have a system that we use our scouting system, we use our analytical information. We collaborate on a regular basis, and here we meet on a daily basis. In the office, obviously, we're together almost every single day. It really is a full-fledged effort by everybody."
In other words, as the Tigers try to blend two modes of thinking into one direction, they're all owning the moves together in this rebuilding process.
"Even the analytical guys will tell you: This is not an analytical this or an analytical that," Avila said. "It's a team effort. We really do put that effort together. We spend a lot of time together. We exchange a lot of information. And at the end of the day, we're just trying to sign the best guys we can, and as many as we can."
It's an easier collaboration than it was two years ago, simply because of the buildup the Tigers have done with analytics. For starters, the department has blossomed from one to seven analysts. Moreover, the computerized database and evaluation system that senior director Jay Sartori was planning out two years ago is now operational, used mainly for player evaluation for now.
The Tigers have also expanded their scouting department in that time. But their work meshes with analytics more than before.
"Our analytics group is involved in the whole process," Avila said. "Basically, they've developed a system where our scouting reports come in from our scouts, it goes into the system. They developed an analytical formula to rank players, and then we actually have a ranking of players where it's all based on their numbers. And then we have a ranking of players based on the scouts' preferences, and then mix them together and come up with one list.
"Sometimes the numbers come out really weird in how there's a player that might be ranked really high over a player that you know for a fact the player ranked lower is much better. Sometimes numbers work that way, and so there's bugs that they fix along the way. It's no different than getting your scouting reports and sometimes a scout finds someone they really like, they go to the numbers and sometimes the numbers support it and sometimes they don't. It goes back and forth. It's all-encompassing, it's all been developed, and we're making adjustments as we go along. They're very involved in the whole process."