Tigers prospect Garcia to visit Dr. Andrews
Righty reliever experiencing recurring elbow pain, may need Tommy John surgery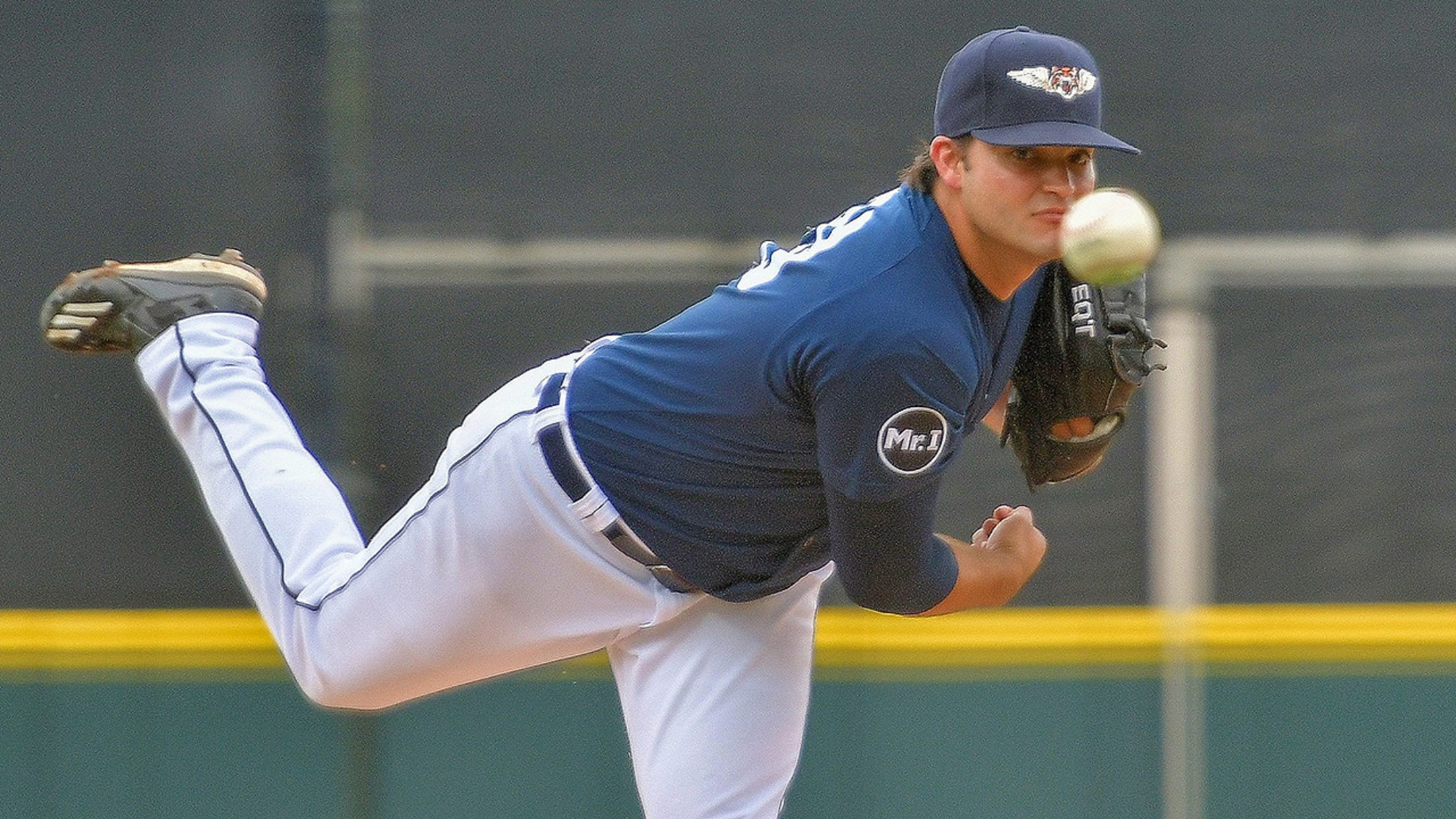 DETROIT -- The next generation of Tigers pitchers will spend the season developing in the farm system, but reliever Bryan Garcia might have his path to Detroit slowed. The high-rising prospect, a potential future closer, will visit renowned orthopedic surgeon Dr. James Andrews next week after experiencing recurring pain in
DETROIT -- The next generation of Tigers pitchers will spend the season developing in the farm system, but reliever Bryan Garcia might have his path to Detroit slowed. The high-rising prospect, a potential future closer, will visit renowned orthopedic surgeon Dr. James Andrews next week after experiencing recurring pain in his right elbow.
No surgery has been scheduled, but it's a possibility, depending on the diagnosis that results from Garcia's visit next Wednesday. If Dr. Andrews recommends Tommy John surgery to repair the ulnar collateral ligament in the elbow, Garcia would likely spend the 2018 season rehabbing in preparation for a return to action next year.
Garcia visited Dr. Andrews last fall after experiencing elbow discomfort toward the end of last season. He underwent a successful throwing program during instructional league in October, but apparently experienced a recurrence while throwing last month.
The issue was first reported Tuesday by InsideTheU, a site that covers University of Miami athletics. Garcia was a closer at Miami before the Tigers selected him in the sixth round of the 2016 Draft.
Garcia has been a highly-regarded prospect by Tigers officials since his rapid ascension up the development ladder in his first full pro season. The 22-year-old began last season at Class A West Michigan and ended it at Triple-A Toledo, pitching at four levels along the way.
Combine the stats, and Garcia had an eye-opening season, posting a 2.13 ERA and 17 saves in 52 appearances. He allowed just 36 hits over 55 innings with 22 walks and 78 strikeouts. Nearly as impressive, he allowed just two home runs, one each at Toledo and Double-A Erie.
The rise was the big reason Garcia went from an unranked prospect entering last season to 23rd on MLB Pipeline's Tigers prospect rankings at season's end. Only lefty Jairo Labourt (18th) ranked higher among Tigers relief prospects. This year's preseason rankings will be out later this month.
Garcia had been expected to open the season with the Mud Hens. He's part of a wave of relief prospects that includes highly touted Joe Jimenez, Zac Reininger, Labourt and Paul Voelker. Jimenez, Reininger and Labourt all reached Detroit last year, while Voelker received a non-roster invite to attend Spring Training next week.