Tigers call up hurlers Turnbull, Hall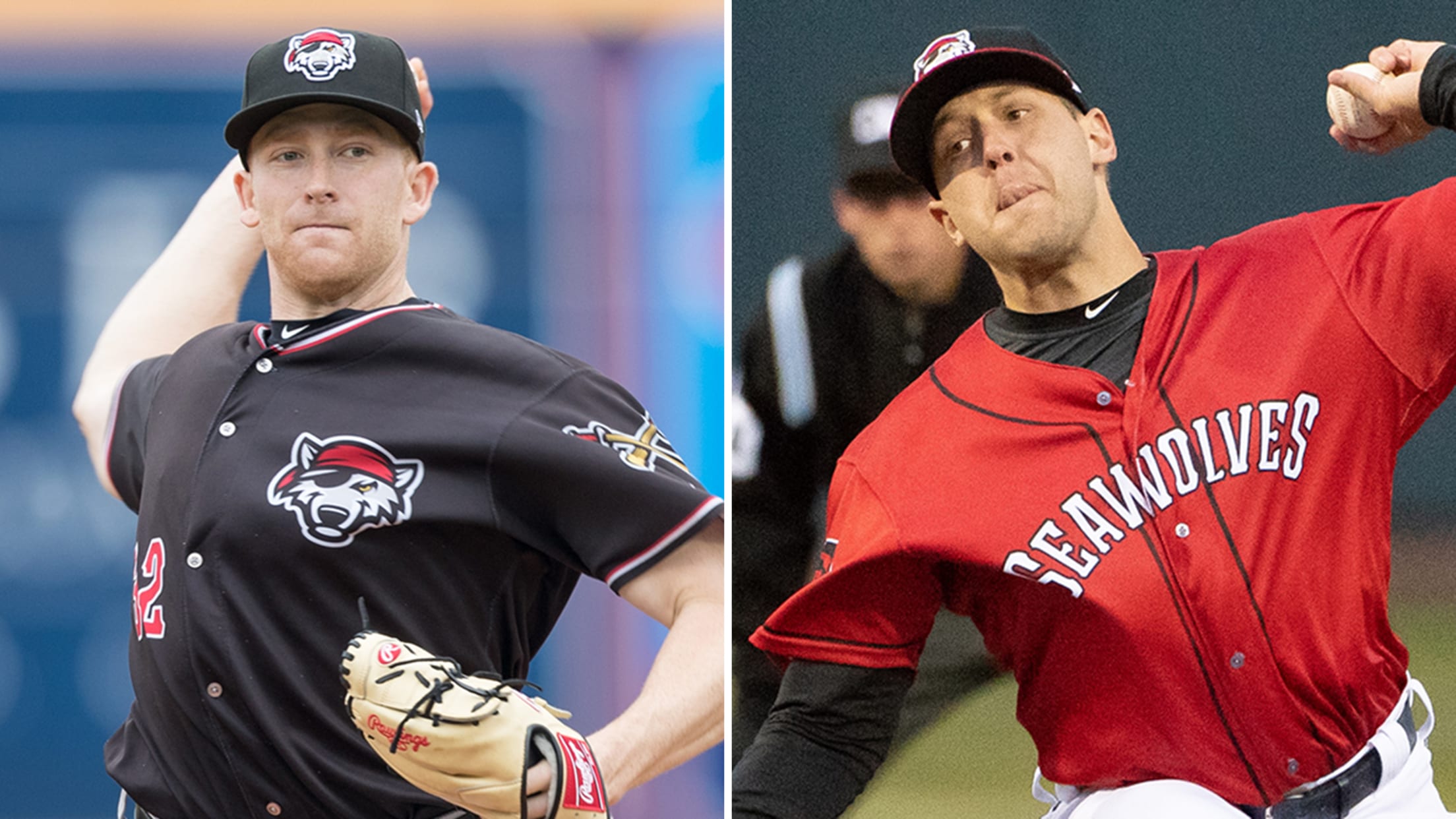 DETROIT -- Spencer Turnbull and Matt Hall were sad alongside their Toledo Mud Hens teammates in Durham, N.C., after being bounced from the Triple-A playoffs on Saturday, but good news was on its way."We all sat there in silence for about 10 minutes, just thinking about the game," Hall recalled
DETROIT -- Spencer Turnbull and Matt Hall were sad alongside their Toledo Mud Hens teammates in Durham, N.C., after being bounced from the Triple-A playoffs on Saturday, but good news was on its way.
"We all sat there in silence for about 10 minutes, just thinking about the game," Hall recalled Monday before the Tigers' series opener against the Astros. "They called in a group of guys and let us know that we're all going to Detroit."
One of the other players in that group was outfield prospect Christin Stewart, Detroit's No. 6 prospect per MLB Pipeline who made his Tigers debut Sunday. Turnbull and Hall (No. 22 prospect) were in Detroit on Monday, and they were called up on Tuesday. Manager Ron Gardenhire said one of them will slot into a six-man starting rotation, and the other will go to the bullpen. Right-hander Johnny Barbato was designated for assignment to clear room on the 40-man roster for Hall.
"Just being here is a dream come true," Turnbull said. "I'm still processing everything. It definitely hasn't sunk in. Walking out and playing catch in the stadium, that was cool."
"Ever since you started picking up a baseball and throwing it around, your dream is to play in the Major Leagues," said Hall. "And now it's all coming true."
Hall has some experience to draw on. He made an appearance for the Tigers in a Spring Training game against the Blue Jays on Feb. 24, but he was pulled after walking three batters with 12 straight balls.
"It was a great and bad experience," Hall said. "I didn't go out there and do as well as I wanted to obviously, but it was a learning experience for me. It allowed me to have something to build off of throughout the year."
In 10 Triple-A starts this season, Hall maintained a 2.67 ERA. He struck out 59 batters in 57 1/3 innings and walked just 20 for a 1.15 WHIP. What's more, he did that with a fastball that sits in the upper-80s, making his 1.18 strikeouts/inning rate in the Minors this season difficult to understand at first. But Hall explained how an offseason conversation with Double-A Erie pitching coach Willie Blair guided that success.
"He sat down with me and told me what I needed to work on," Hall recalled. "It was mainly fastball command. If you go out there and you can put your fastball where you want it, you can basically do whatever you want. … We worked on it every day down in Erie, just harped and harped on it. Finally it all clicked."
Gardenhire has been clear in the past that he wants expanded roster spots to be used for players who have earned their way, and Hall fits that mold.
"It's a good story," Gardenhire said. "He earned it. That's what you have to do to get up here."
Turnbull's road to the Tigers has had more variance. In 2016, injuries slowed Turnbull's trek through the development system. This year, he went all the way down to Rookie ball for a rehab assignment and made it up to Triple-A on Aug. 25. But it was a relatively healthy campaign that allowed Turnbull to get back on track and eventually get the nod to join the Tigers.
"Just being able to be consistently healthy and be on the field and let everything have time to click definitely has something to do with it," Turnbull said. "But I think also just listening to my coaches help me with the mental side of the game and let everything click at the right time. I don't know how to explain it exactly. Sometimes it's just the right time."
In two starts for the Mud Hens, Turnbull kept opponents to a .178 batting average over 13 1/3 innings. His fastball sits around the mid-90s.
"The one thing I've always heard about this kid is he has stuff," Gardenhire said. "I saw him in Spring Training, and he has that electric stuff that you take notice of. … He's one of the guys that we've talked a lot about being one of the future guys."
Injury notes
• Jose Iglesias will see core/groin specialist Dr. William Meyers in the next few days to make sure the shortstop's lower abdomen injury isn't worse than expected. Iglesias went on the 10-day disabled list on Aug. 30.
"He's not really progressing as quickly as we want him to," Gardenhire said.
• Gardenhire said Blaine Hardy is scheduled to throw a bullpen session on Monday or Tuesday and that the left-hander isn't being shut down for the season. Hardy, a versatile reliever who helped patch up an injured starting rotation throughout the season, was placed on the 10-day DL on Aug. 17 with left elbow tendinitis. He was activated on Aug. 31 and hasn't made an appearance since a two-inning outing on Sept. 3 against the White Sox.
Tyler Fenwick is a reporter for MLB.com based in Detroit.