Big league life of Norris focus of short film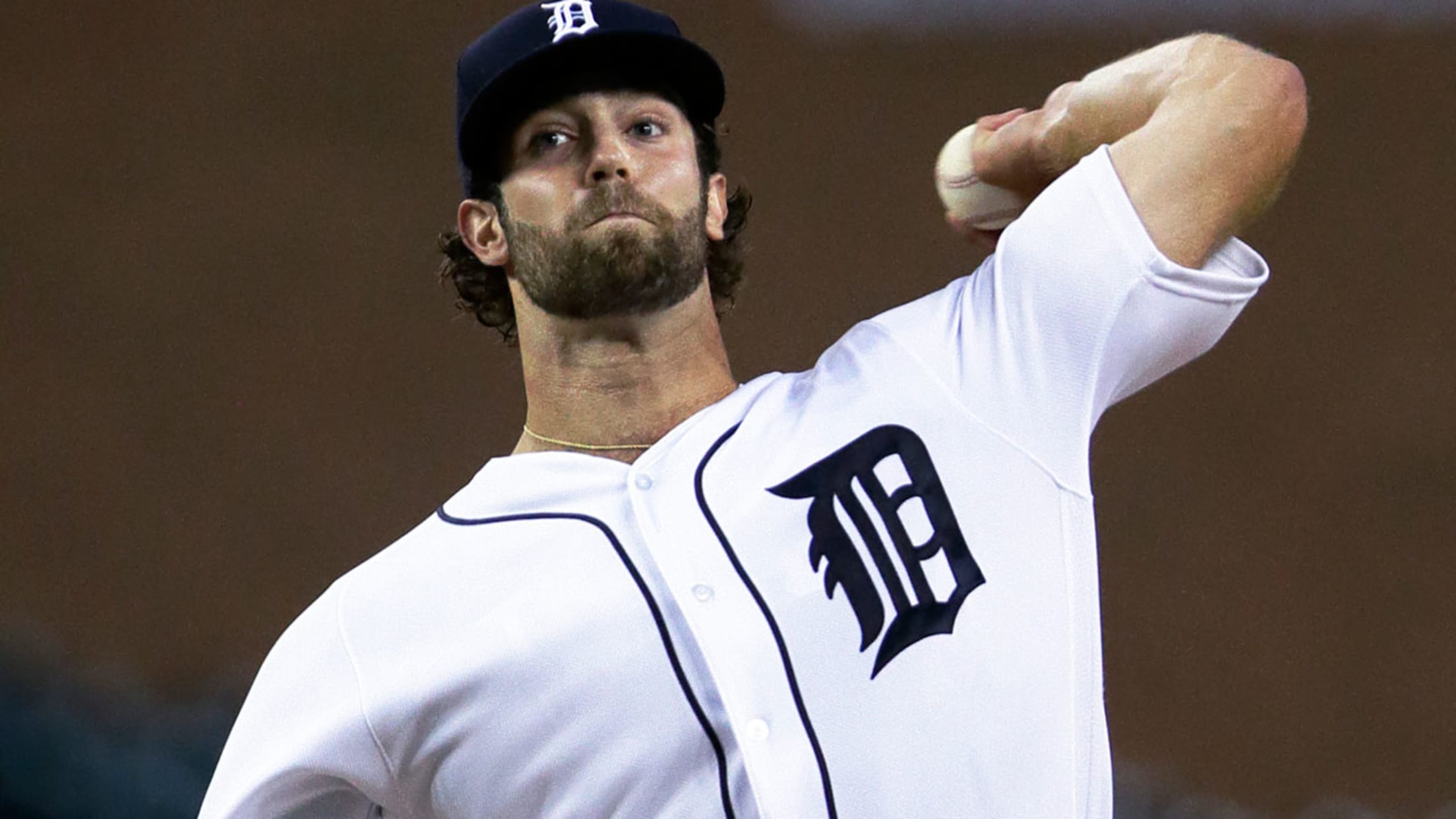 "It's not an adventure until something goes wrong," Daniel Norris said. (Getty)
DETROIT -- Daniel Norris has embarked on the adventure of a Major League Baseball career, which currently finds him taking part in a late-September postseason race with the Tigers.Norris, who will start for Detroit on Thursday, addresses the idea of the word "adventure" in a short film released by YETI
DETROIT -- Daniel Norris has embarked on the adventure of a Major League Baseball career, which currently finds him taking part in a late-September postseason race with the Tigers.
Norris, who will start for Detroit on Thursday, addresses the idea of the word "adventure" in a short film released by YETI on Monday called "Offseason." It documents his life away from baseball, shown through the lens of his offseason road trip in his van, "Shaggy," with close friend Ben Moon.
"It's not an adventure until something goes wrong," Norris said.
The film, shot by Moon, explores the challenges Norris faces while trying to make it as a Major League pitcher, as well as the real-life challenges he has faced with beating cancer. It also documents Norris' love for photography, which kindled his friendship with Moon.
Norris said he had a chance to view the film throughout the editing process and loved seeing the final product.
"It was unbelievable," Norris said. "The thing for me is, I've been such a fan of Ben's since long before he knew me, so it was really cool to be one of his subjects, I guess."
Moon wanted to make the film and tell Norris' story "the right way" after stories documented his living out of his van during 2015 Spring Training. Norris said he enjoyed and appreciated the coverage but ultimately felt those stories did not tell his whole story.
"It's good because [Moon] genuinely wanted to tell my story the right way," Norris said. "After getting to know me, he realized that there was more to that story. It wasn't really about the name that I have, but more about, 'I want to be able to inspire others to do different things in life.'"
Norris was drawn to Moon's idea of the film because he has seen his body of work and loves his unique style of photography.
"Everything he does, whether it's a portrait or a short film, or anything, it's so raw and it's so organic and it's so real," Norris said. "I thought he did a really good job of just letting it be real, rather than forcing it."
Norris and Moon planned their trip across the country, and fittingly, nothing went according to planned. Their journey was filled with spontaneity, soul-searching and photography. Norris was able to learn a lot from Moon about photography, which takes him away from the stress of baseball.
"Whether it's finding the right subject or little things with the camera, I was self-taught, so I learned a lot from him by just watching him," Norris said. "The trip itself was an adventure just because of what all went on, like breaking down a couple times, but it was really good."
Kyle Beery is a reporter for MLB.com based in Detroit.