Tigers host 'Pink Out the Park' on Mother's Day
Club will also recognize Honorary Bat Girl Michelle Lynn Rathbun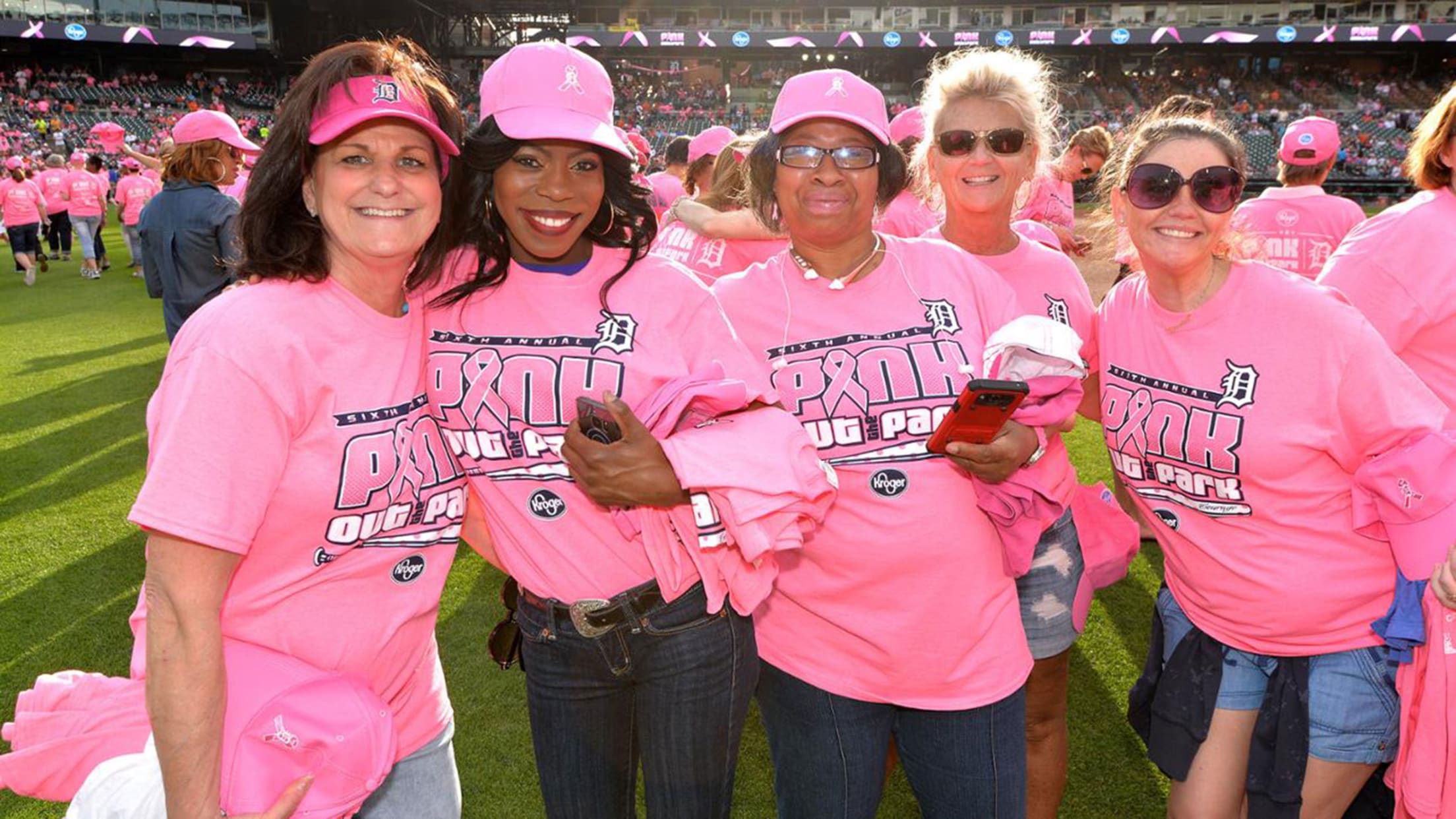 ARLINGTON -- The Tigers will team up with the Barbara Ann Karmanos Cancer Institute for the seventh annual Pink Out the Park game on Mother's Day this Sunday, when Detroit hosts the Mariners in a 1:10 p.m. ET game at Comerica Park. As part of the festivities, the Tigers will
ARLINGTON -- The Tigers will team up with the Barbara Ann Karmanos Cancer Institute for the seventh annual Pink Out the Park game on Mother's Day this Sunday, when Detroit hosts the Mariners in a 1:10 p.m. ET game at Comerica Park. As part of the festivities, the Tigers will have a pregame ceremony on the field with 500 breast cancer survivors and three ceremonial first pitches.
The Tigers will also take part in Major League Baseball's Honorary Bat Girl program for Mother's Day and honor Michelle Lynn Rathbun, a breast cancer survivor and mother of two. Michelle raised her two daughters after their father passed away and was determined not to leave them when she was diagnosed with stage 3 breast cancer in February 2011. She faced 11 surgeries, 10 rounds of chemotherapy and seven weeks of radiation treatment, but has survived to serve as a mentor for many women diagnosed with breast cancer. She credited Tigers games with being an outlet for her during treatment and recovery.
A special Pink out the Park ticket package is available for Sunday's game, which includes a donation to support breast cancer research at the Karmanos Cancer Institute, plus a game ticket and a 2018 limited edition Pink Out the Park. More information is available at tigers.com/pinkout.
In addition, the Tigers will have pink bats autographed by Tigers players Jeimer Candelario, Nicholas Castellanos, Dixon Machado, James McCann and Hall of Fame inductee Alan Trammell. The bats will be available at the Tigers Authentics kiosk behind section 134, with a portion of the proceeds to benefit breast cancer research.
Over the past six years, Pink Out the Park day has raised over $115,000 to support breast cancer research at the Karmanos Cancer Institute.