Inbox: Could Tigers add power this offseason?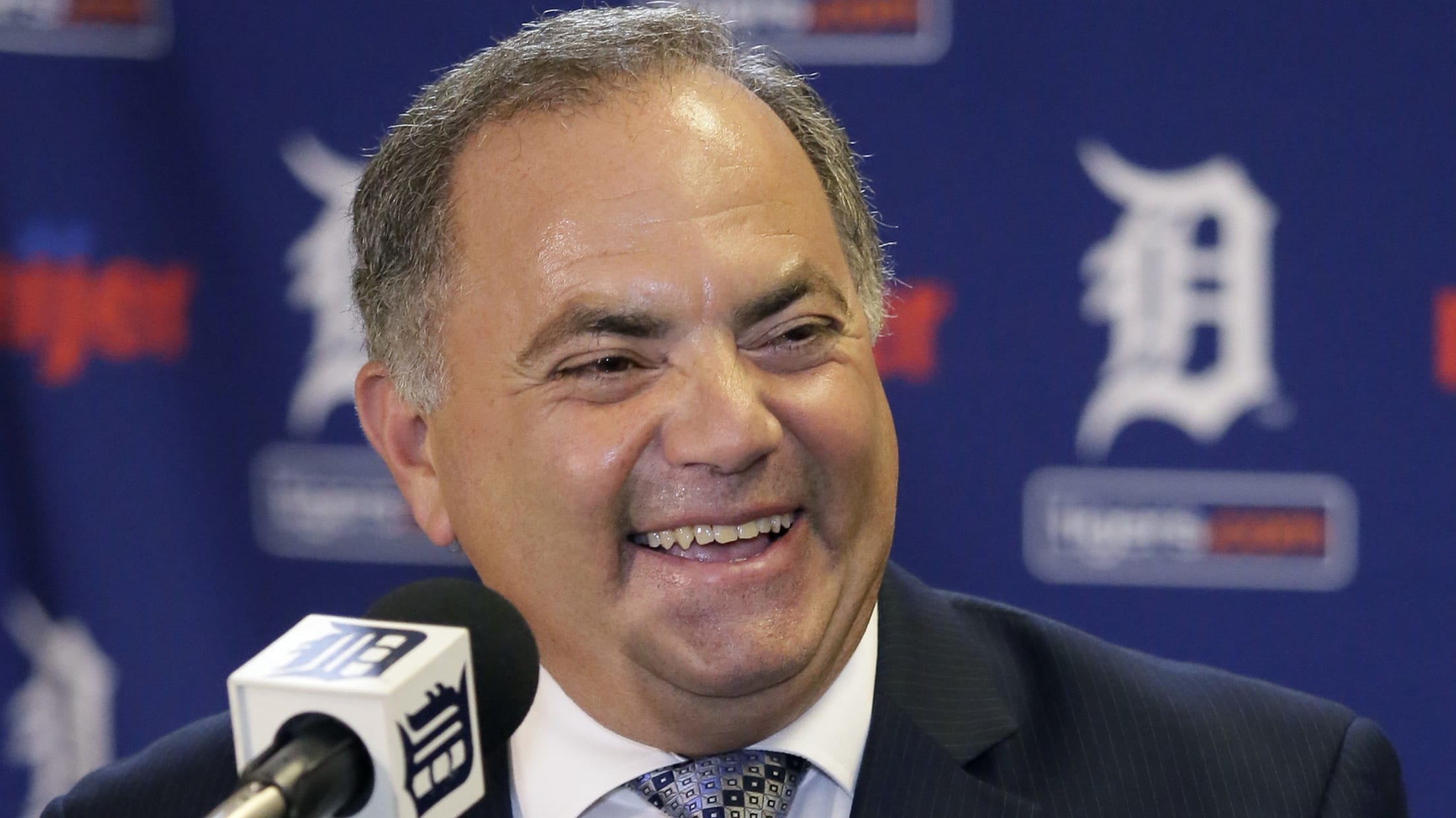 Ah, the slush-and snow-covered Michigan landscape makes you welcome a nice Hot Stove, and the intrigue that surrounds a baseball offseason -- even if the Tigers won't be major players for the top free agents. While you try to remember where you left your parka from February, allow me to
Ah, the slush-and snow-covered Michigan landscape makes you welcome a nice Hot Stove, and the intrigue that surrounds a baseball offseason -- even if the Tigers won't be major players for the top free agents. While you try to remember where you left your parka from February, allow me to open the Tigers inbox, now set for each Friday as the weeks unwind towards Spring Training:
Someone like Thames or Smoak realistic signings for Tigs?

— Rob Beck (@RobATLTV) November 14, 2019
Thanks for the question, Rob, who is not related. The Tigers have talked about Justin Smoak as an option for them at first base to bolster their offense and I expect Eric Thames would be in the same category. Both players had subpar 2019 seasons by their standards, and both have a track record of producing runs and hitting for power.
How confident are you that Cabrera's new found health kick is a lifestyle change rather than a temporary one?

— Slade Bivins (@SladeBivins) November 14, 2019
None of us in the local media has talked with Miguel Cabrera since season's end, so we have to go on what general manager Al Avila is saying. And even Avila emphasized earlier this week at the General Managers Meetings that Cabrera still has to keep up the commitment he has apparently shown so far. But judging from Cabrera's comments near season's end, I believe he has finally been confronted by the possibility his knee issues could end his career.
He was always able to play through injuries when he was younger, and the bulk he brought to Spring Training this past season suggested he was more worried whether he could hit for power again than whether he could simply stay on the field. The midseason diagnosis changed that.
Cabrera is a proud player. He also has more fun on a baseball field than just about any player I've covered. Even if he isn't as worried about his place in history as one might expect, I don't think he's ready for retirement -- or for injuries to retire him.
What has been the biggest difference between the Tigers' farm system and that of, let's say, the Yankees? Aside from money, that is?

— Joe the Mailman (@jtm48801) November 14, 2019
Well, money helps -- maybe not as much as it used to, especially on the international market, but it helps. And in fairness, the Tigers system outranked the Yankees in MLB Pipeline's last farm system rankings back in August. But while Tigers have more top-level talent at this point thanks to Detroit's recent Draft picks and New York's trades over the last few years, the Yankees have done a better job of getting production out of next-tier signings and Draft picks. New York's current top prospect, right-hander Deivi Garcia, was a relatively low $200,000 signing a few years ago. Estevan Florial signed for the same amount after a birth-certificate discrepancy. No. 4 prospect Luis Gil was a $90,000 Twins signee whom the Yankees acquired for Jake Cave. The Yankees' Double-A Trenton rotation was an impressive collection of arms without top-prospect billing beyond Garcia.
Part of the equation is scouting and part is instruction. This is why the Tigers' moves in player development earlier this week were so important. They need more second-day Draft picks and unranked international signings to blossom into top prospects like Tarik Skubal, which means they need the tools to help evaluate and get that talent from such players.
Why would these staff changes happen now and not a year ago or sooner?

— Dan Hogan (@DanHogan95) November 14, 2019
Well, let's be realistic: If the Tigers system was producing more Major League ready players than the club knew, these hires might not be happening. The organization had hitting and pitching philosophies through the system and had managers and coaches at each level following guidelines on usage and playing time, but these moves put someone specifically in charge of it all.
Kenny Graham implemented a hitting program with the Brewers and will try to do it again. Dan Hubbs became available to implement a pitching program when USC let his contract as head coach expire at the end of the college season.
The other factor with hiring Hubbs is the appreciation of Driveline Baseball philosophies on building up and maintaining pitchers. Until now, the only real Driveline influence in the organization was Matthew Boyd, who works out at Driveline's facility in the Seattle area each offseason. But more teams are embracing the philosophies, evidenced by recent hires. Driveline founder Kyle Boddy joined the Reds organization in October. Another Driveline member, Sam Briend, became the Yankees' director of pitching development back in June.
@beckjason What are the chances Tigers trade Matt Boyd???

— jamara (@jamara23732) November 14, 2019
Not great. Here's a story from earlier this week discussing that possibility.
Are there any younger OFers that may offer enough value that they offer a 2-3 year deal to shore up one outfield spot? (Or same with say DIdi Gregorious)

— Jason Shout (@JJayScout) November 14, 2019
Avila indicated to MLive.com's Evan Woodbery at the GM Meetings that they could add a player on a multi-year deal if that player logically fills a long-term need. For example, a multi-year contract for a free-agent pitcher would make little sense with Casey Mize, Matt Manning and others on the horizon, but such a deal for a first or second baseman at the right age might work. That doesn't mean the Tigers will go for a big deal with a top free agent -- not this offseason anyway -- but they could go an extra year to make a deal work if there's a first or second baseman who could help in 2020 and '21.
Any good Rule 5 players coming our way?

— Kristin Moore (@KMagspy) November 14, 2019
The Tigers have the first pick in the Rule 5 Draft next month, so they'll have their choice of the field. They used the same spot on Victor Reyes in 2017, which was somewhat of a surprise considering how little attention he drew going in, but Reyes' progression in 2019 reflected well on the pick. We'll know more about the Rule 5 possibilities once the deadline passes for teams to protect prospects next Wednesday.
MLB Pipeline's Jonathan Mayo had some good numbers on Rule 5 history earlier this week. No prospect in MLB Pipeline's Top 100 has been left eligible for the Draft over the last four years, but more than half of the eligible prospects on organizational Top 30 rankings were available last winter. For what it's worth, Reyes was the 18th-ranked prospect in the Diamondbacks farm system by MLB Pipeline when the Tigers drafted him. By contrast, reliever Reed Garrett, last year's Rule 5 pick, was unranked.
Curious on direction for hiring Manager for Toledo. Is the idea that this person could replace Gardy in 2021?

— Leyland's Lung (@LeylandsLung) November 14, 2019
The thing with Ron Gardenhire is that there's no clear successor in the system to take his place if he and the Tigers don't agree on a new contract after next season. There was some speculation that Doug Mientkiewicz could move up from Triple-A Toledo someday, but it never seemed to be a serious thought. Now the Tigers are looking to replace Mientkiewicz with a veteran manager, which raises the possibility. But I don't think that's the goal. It's more important for the Tigers to provide what they believe to be the right atmosphere for the prospects they'll have in Toledo next year, important enough that they'll be paying Mientkiewicz not to manage the club.
For what it's worth, the Tigers haven't promoted internally for a manager since Luis Pujols took over as interim skipper for Phil Garner in 2002. The last full-time Tigers manager to come from within the organization was Larry Parrish, who took over for Buddy Bell in 1998 and then was re-signed for 1999.