Verlander hosts event for Wins for Warriors
Inaugural 'Patriot Ruck' will honor veterans and first responders from on and after 9/11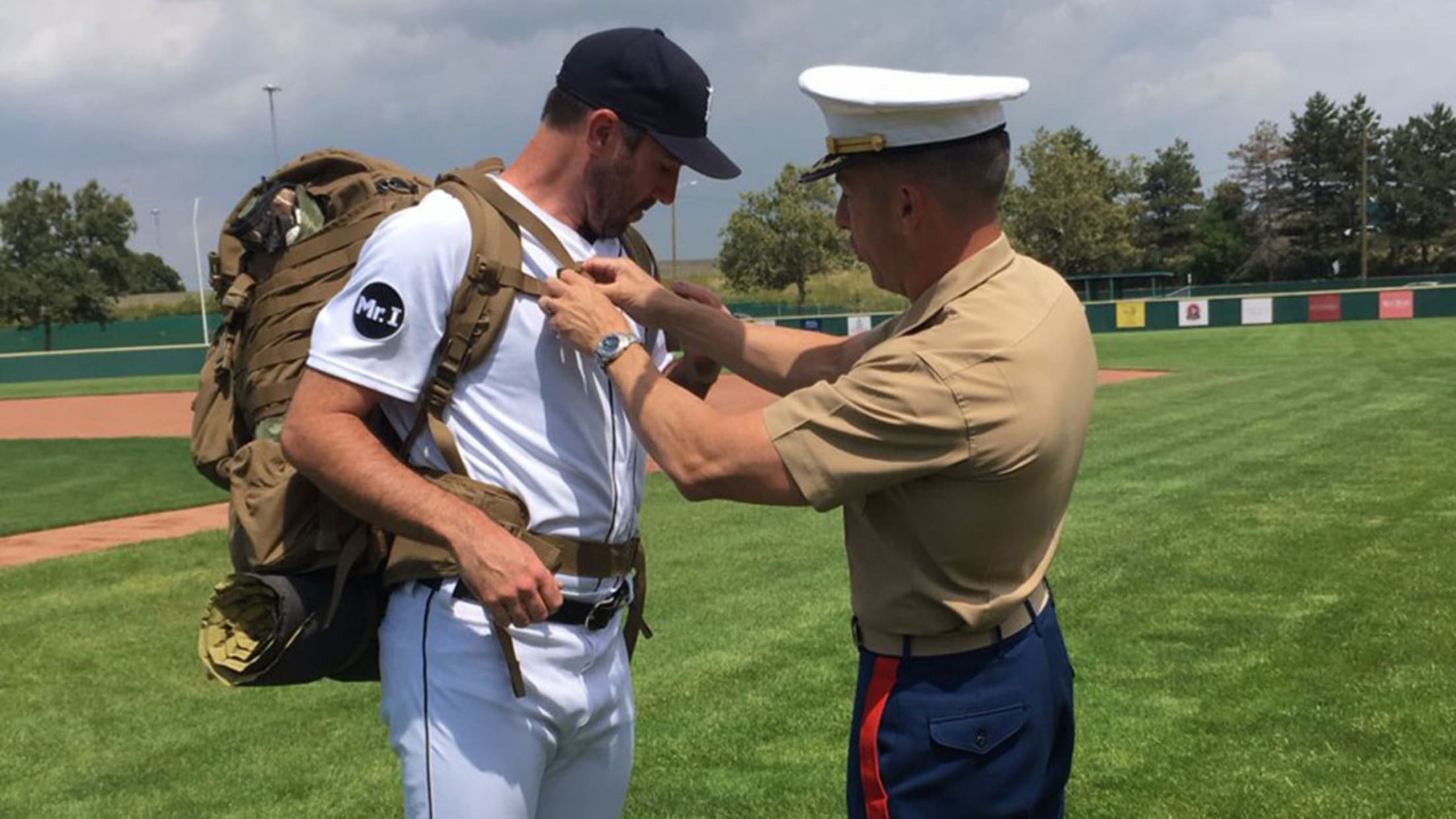 Participants in the Patriot Ruck will walk through downtown Detroit wearing weighted rucksacks. (Wins for Warriors)
DETROIT -- The Wins for Warriors Foundation, founded by Tigers pitcher Justin Verlander to help military veterans, will partner with the Michigan Fitness Foundation to host the inaugural Patriot Ruck on Saturday, Sept. 9 in downtown Detroit to honor all military members, veterans and first responders who served and sacrificed
DETROIT -- The Wins for Warriors Foundation, founded by Tigers pitcher Justin Verlander to help military veterans, will partner with the Michigan Fitness Foundation to host the inaugural Patriot Ruck on Saturday, Sept. 9 in downtown Detroit to honor all military members, veterans and first responders who served and sacrificed on and after the Sept. 11, 2001, attacks.
The Patriot Ruck will allow participants to walk through Detroit with "rucksacks," or weighted backpacks to simulate ruck marches that are incorporated into military missions and training exercises.
"The Patriot Ruck is a sincere thank you to our military members, veterans, and first responders for their service and countless sacrifices made after the September 11 attacks," Verlander said in a press release. "We're looking forward to bringing the Patriot Ruck to downtown Detroit to honor those brave men and women who paid the ultimate sacrifice for our freedom."
The ruck will begin at Hart Plaza and follow along the Detroit riverfront. Participants can opt for the three or six-mile course, and all experience levels are welcome. It coincides with Marine Week Detroit, in which over 700 Marines gather in the city to celebrate Community, Country and Corps.
Registration for the Patriot Ruck is $35 per person, or $25 for military members and veterans. The fee includes real-time photo uploads and finish line photos.