Wilson adding slider to repertoire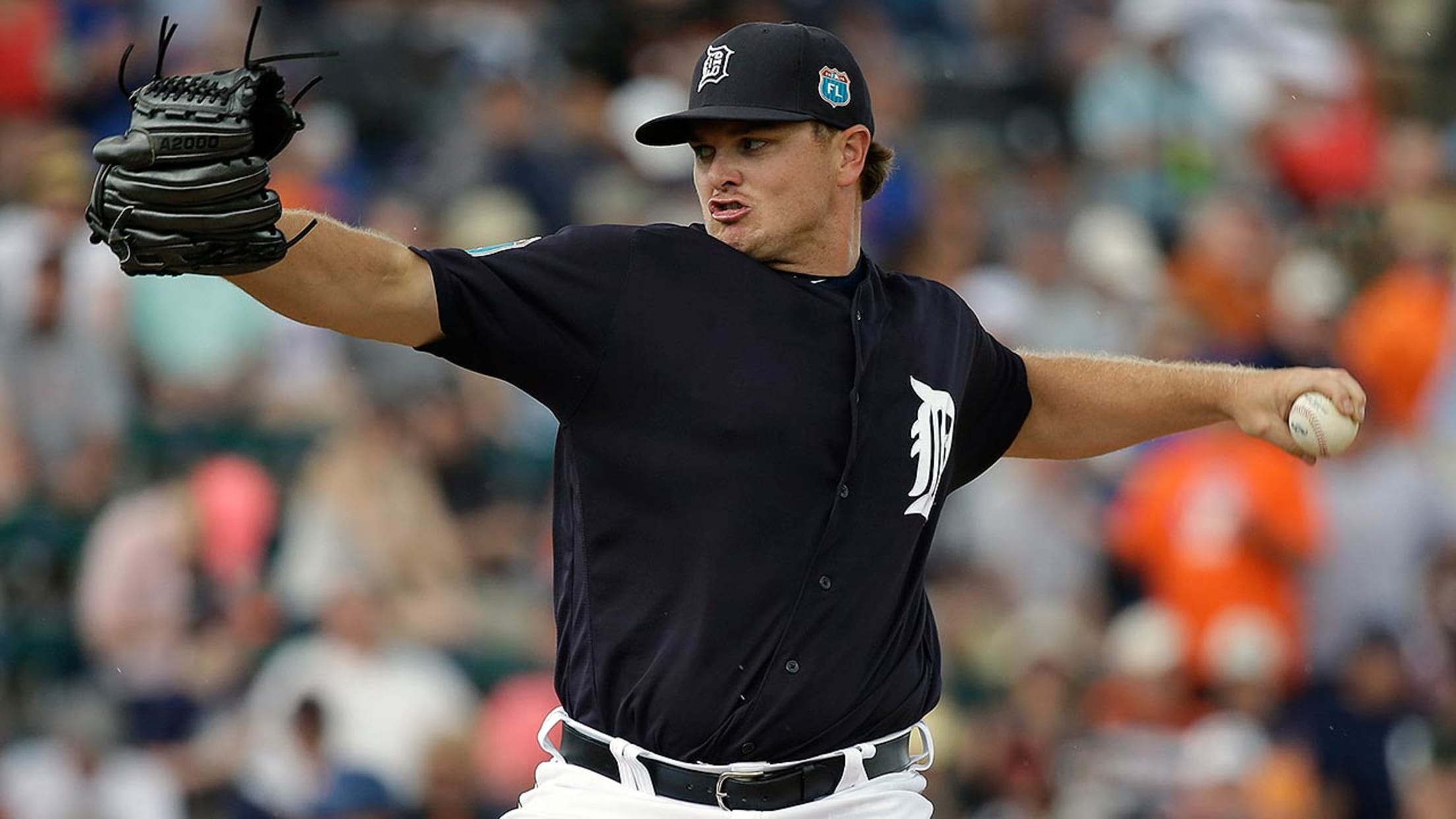 Justin Wilson has been getting advice on slider grips from different pitchers. (AP)
KISSIMMEE, Fla. -- Justin Wilson saw what Andrew Miller can do with a slider last year when they were Yankees teammates. Wilson will gladly take a fraction of that slider success with the Tigers."I'd like to have one," Wilson said of that pitch. "A little bit different arm slot than
KISSIMMEE, Fla. -- Justin Wilson saw what Andrew Miller can do with a slider last year when they were Yankees teammates. Wilson will gladly take a fraction of that slider success with the Tigers.
"I'd like to have one," Wilson said of that pitch. "A little bit different arm slot than him, though."
While Wilson hasn't had the best Grapefruit League numbers, giving up four runs in as many innings on seven hits, he does have six strikeouts. Wilson also has a slider he has been working on.
If Wilson can use it to complement his fastball and cutter, he thinks he'll have a change of speeds and movement that can enhance his game.
Tigers Spring Training information
Wilson, the Tigers' under-the-radar offseason trade acquisition, has been effective with a mid-90s fastball as his overwhelmingly primary pitch. Eighty percent of his pitches last year were fastballs, according to Fangraphs, up from 72-74 percent during his two-plus seasons in Pittsburgh. He has toyed with a breaking ball in past seasons with varying results, throwing it maybe once an outing.
"My cutter sometimes looks like a slider," Wilson said. "It's just that I would like a little more speed change on it. That's what I'm looking for. I had a curveball that wasn't very good."
Wilson has been getting advice on slider grips from different pitchers, as well as pitching coach Rich Dubee. Wilson still hasn't quite settled on one, trying to find a comfort level, but he is willing to give them a try in Grapefruit League games, whether it helps his stats or hurts them.
"I've thrown some good pitches that have gotten hit," Wilson said of the results, "and I've thrown some bad pitches that should've gotten hit. But besides the homer, I've kind of minimized my damage, in a sense. Of course, you want clean innings, but I've made some quality pitches. That's what's key so far."
Quick hits
• Victor Martinez missed his second consecutive game Wednesday with a strained left hamstring, and he likely won't return until next week. Manager Brad Ausmus had talked about playing him in at least one game on the upcoming two-day trip to Jupiter, Fla., but he now says the club won't risk it.
"He won't play this weekend," Ausmus said.
• Catcher James McCann was originally scheduled to be the designated hitter on Wednesday, but he was scratched after coming down with a fever, according to Ausmus. Outfield prospect Mike Gerber took his place and hit a solo homer off Brad Peacock.
"You gotta know when to make a lineup change," Ausmus joked.
• Angel Nesbitt, who has pitched a strong spring aside from a rough outing Tuesday, injured his right ankle during fielding drills Wednesday in Lakeland. The Tigers expect to know more about the severity of the injury on Thursday.