How White Sox skipper search affects Tigers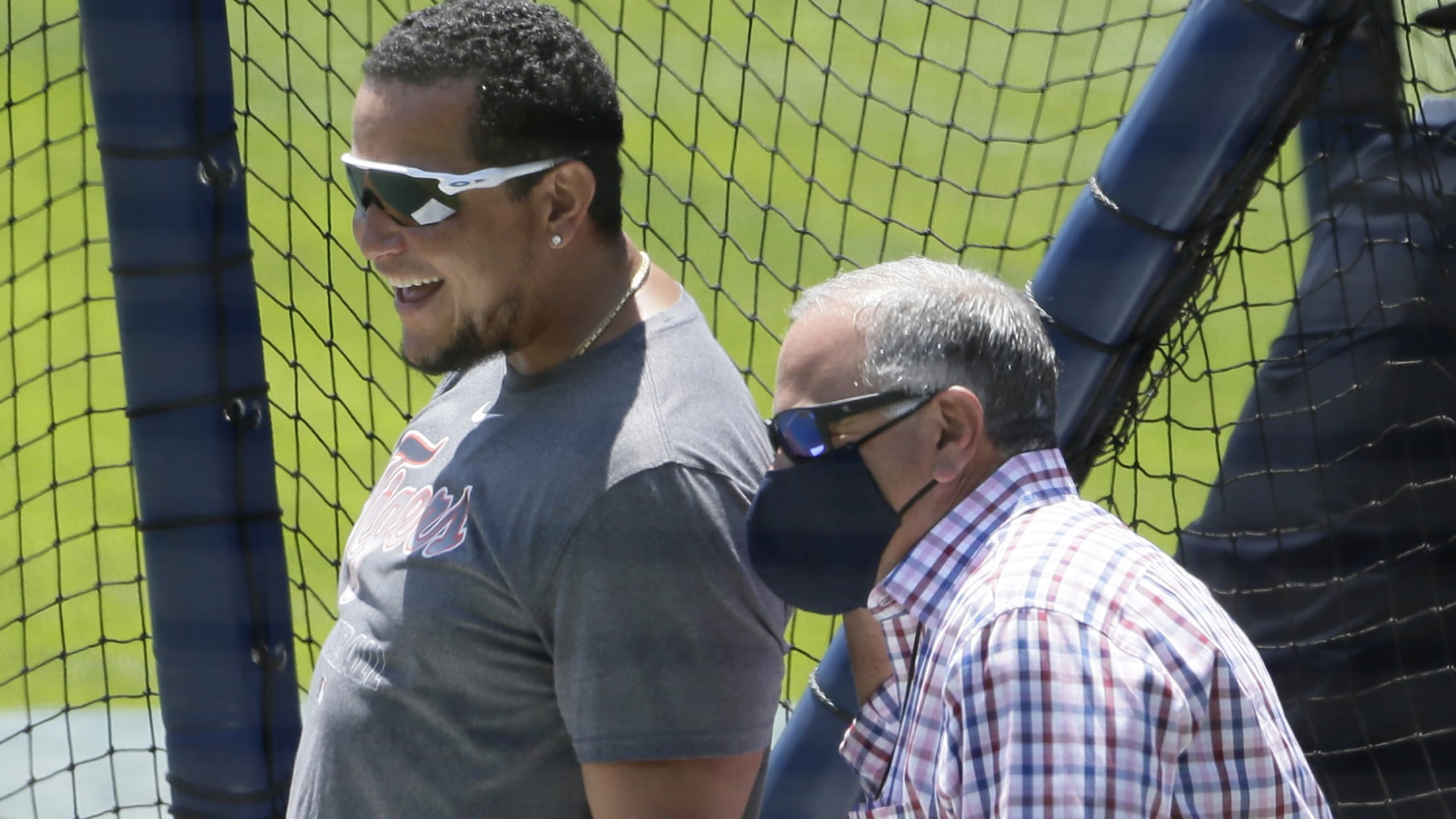 The question came up four weeks ago, after the White Sox completed a weekend series sweep to go 9-1 against the Tigers for the season: How do the Tigers measure their rebuild against what the White Sox have done? "They went through the same growing pains that we have, believe
The question came up four weeks ago, after the White Sox completed a weekend series sweep to go 9-1 against the Tigers for the season: How do the Tigers measure their rebuild against what the White Sox have done?
"They went through the same growing pains that we have, believe me," then-manager Ron Gardenhire said. "They took their beatings, too, and they've done a really nice job in that organization of drafting, developing, a couple great pickups, to put that team on the field. And that is a very, very good team. I don't think they're going to go away, because they have some young talent."
• Tigers will take time with managerial search
Six days later, Gardenhire retired, thrusting the Tigers into a managerial search. On Monday, the White Sox joined them with a surprise announcement that they had parted ways with manager Rick Renteria. And so, while the Tigers don't have to face the White Sox again on the field until next April, they're potentially in competition for a manager.
Until now, the Tigers and Red Sox were the only teams with managerial openings. That allowed some appeal for general manager Al Avila to offer candidates a chance to lead a young team on the upswing with depth in pitching talent and hitting potential on the way over the next few years.
The White Sox, too, offer a young roster and a team on the rise. But unlike Detroit, their window to contend is open now, coming off their first postseason berth since 2008 and a second-place finish in the American League Central. They have two AL MVP Award candidates in José Abreu and Tim Anderson, a potential Cy Young Award finalist in Lucas Giolito and a Rookie of the Year Award candidate in Luis Robert. The core of Chicago's run is in place, and it should be intact for a while. For those reasons, the White Sox become the most appealing job on the market.
White Sox general manager Rick Hahn told reporters the next manager will most likely come from outside the organization. He said the ideal candidate would have experience with a recent championship club. He didn't identify specific candidates, but that instantly led to speculation about former Astros manager AJ Hinch and former Red Sox manager Alex Cora, who won World Series in 2017 and '18, respectively.
Avila said a week and a half ago that Hinch and Cora are on his list of candidates. Both are finishing out suspensions handed down by Major League Baseball after investigations into sign-stealing accusations in Houston and Boston. Neither can talk with or be approached by clubs until the end of the World Series later this month. Thus, no team can get a head start, so the Tigers aren't likely to hurry their process in response to the White Sox opening.
Cora interviewed with Detroit in 2017 before taking the Boston job. Hinch played with the Tigers in 2003 and worked in San Diego's scouting department a decade ago with current Tigers vice president of player personnel Scott Bream. Hinch has seemed a natural fit for the Tigers given his work bringing along a young, prospect-laden roster in Houston, but the chance to win now with the White Sox could nullify any ties.
While Red Sox chief baseball officer Chaim Bloom has not said whether Cora will be considered for a potential return, the team invited back all but two coaches, even after announcing manager Ron Roenicke won't return. Every returning coach either worked under Cora in 2018-19 or was hired by him last offseason before he and the Red Sox parted ways in January.
If Cora returns to Boston and Hinch went to Chicago, Detroit could face a limited pool of former managers led by Fredi Gonzalez, who interviewed with the Tigers in 2017, and longtime coach Lloyd McClendon, who managed in Pittsburgh and Seattle. That could increase the consideration for a first-time manager; Avila said his list includes Major League coaches who haven't managed. Detroit has reached out to Dodgers first-base coach and former Tigers player George Lombard, as MLB Network's Jon Morosi reported last week. Others likely to be considered include Royals third-base coach Vance Wilson, Yankees hitting coach Marcus Thames and Pirates bench coach Don Kelly -- all former Tigers.