Paredes leaves AFL to prepare for winter ball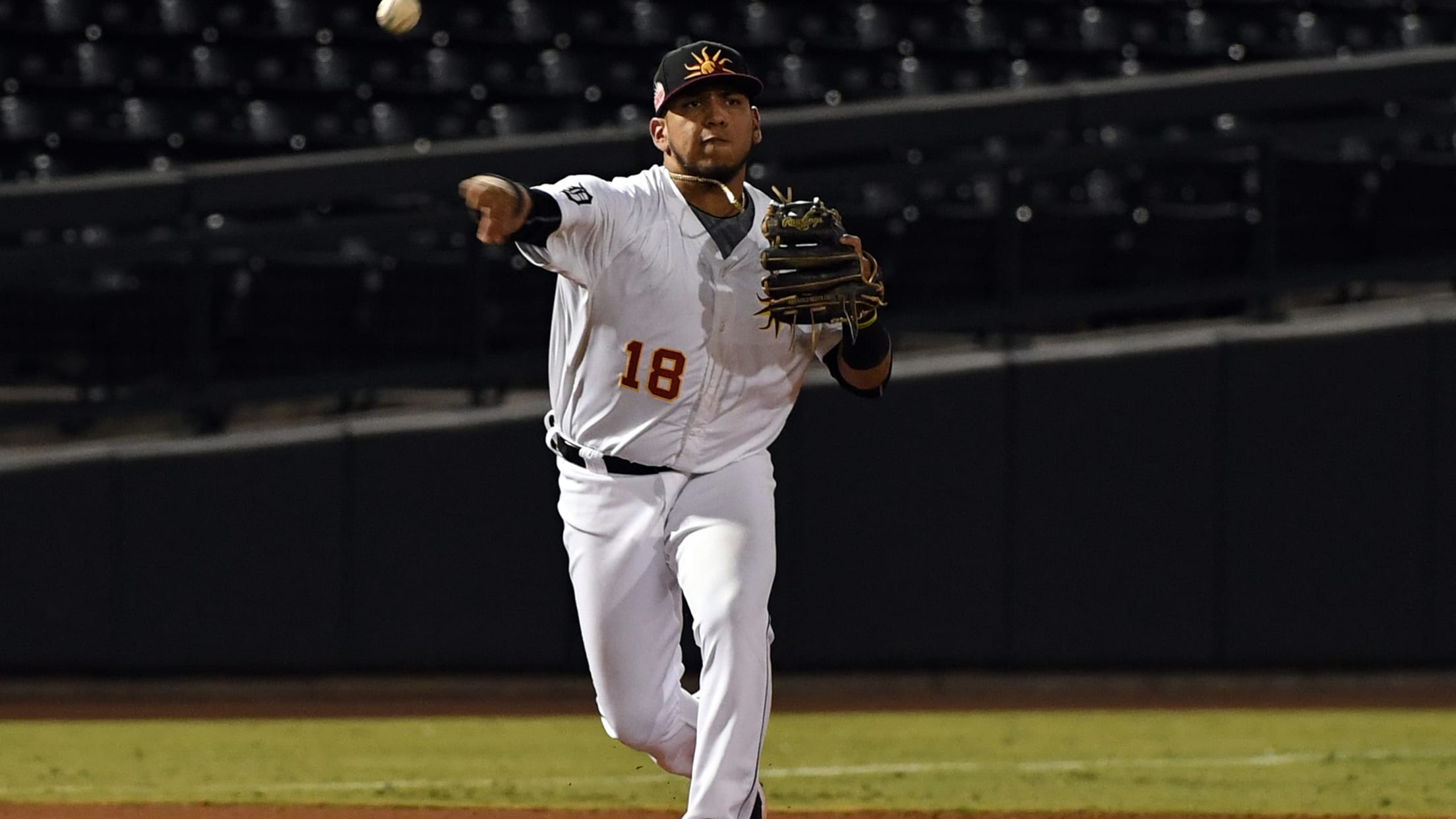 DETROIT -- Isaac Paredes' season in the Arizona Fall League is over. The infielder, ranked as the Tigers' No. 5 prospect by MLB Pipeline, was removed from the Mesa Solar Sox roster as he prepares for winter ball in his native Mexico. Paredes returned to his hometown of Hermosillo on
DETROIT -- Isaac Paredes' season in the Arizona Fall League is over. The infielder, ranked as the Tigers' No. 5 prospect by MLB Pipeline, was removed from the Mesa Solar Sox roster as he prepares for winter ball in his native Mexico.
Paredes returned to his hometown of Hermosillo on Friday, Tigers vice president of player development Dave Littlefield told MLB.com.
"He has had a fine season in which he has competed at a high level in Double-A," Littlefield said in a text message on Monday. "We wanted to see him compete and gain some more experience at the AZFL, and feel he's ready to go home. He will take the next few weeks to rest, condition and rev up for some more at-bats in Obregon in the Mexican Winter League."
The 20-year-old Paredes has played for Obregon in the Mexican Pacific League each of the previous two offseasons. That was put on hold when he was selected as one of the Tigers' representatives to the AFL, allowing him to face some of baseball's top prospects.
Paredes batted .208 (11-for-53) with two home runs, eight RBIs, 12 walks, 13 strikeouts and a .773 OPS. He hit a solo homer in his final AFL game on Thursday to go with two walks and two runs scored.
Paredes is the second Tigers prospect to leave the AFL in recent days. Reliever Wladimir Pinto, Paredes' teammate down the stretch this past summer at Double-A Erie, was removed from Mesa's roster last week after four appearances -- reaching his innings limit for the year, Littlefield said. The 21-year-old Venezuelan allowed four runs, one earned, on three hits over five innings, walking one and striking out five.
Right-handed reliever Billy Lescher has replaced Pinto on Mesa's roster, striking out his lone batter faced in his AFL debut on Wednesday. The 24-year-old struck out 71 batters over 65 innings to go with a 2.91 ERA this season between Erie and Class A Advanced Lakeland.