Tigers, Third Man Records team up for giveaway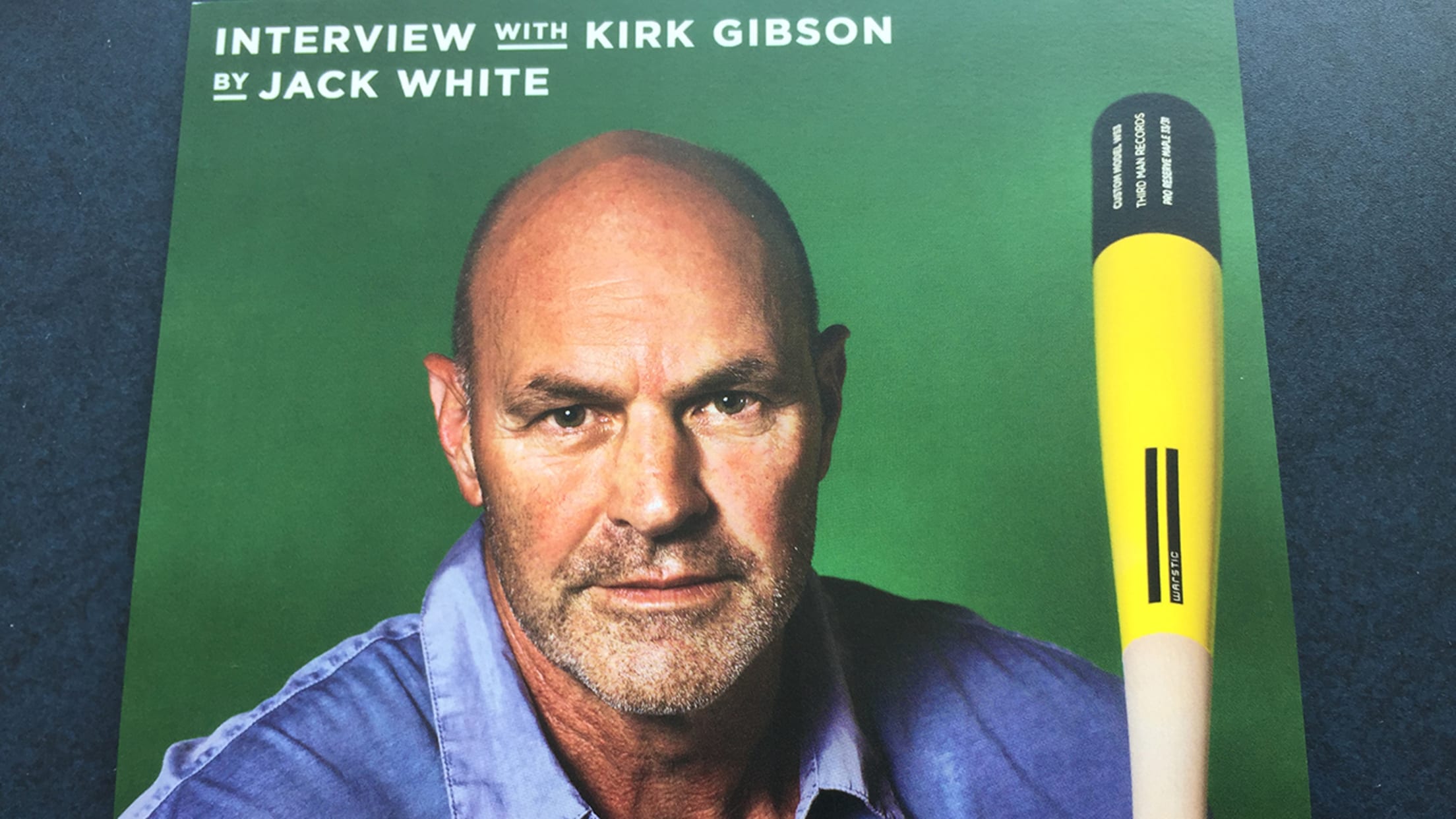 Fans who purchase a unique ticket package for the '17 home finale will receive a vinyl record featuring a Jack White interview with Kirk Gibson. (Tigers)
DETROIT -- Most of the records associated with baseball are statistical. Thanks to Detroit artist Jack White's Third Man Records, the Tigers' home finale will be associated with records of vinyl.The Tigers and Third Man Records are teaming up for an exclusive ticket package for the Tigers' home finale against
DETROIT -- Most of the records associated with baseball are statistical. Thanks to Detroit artist Jack White's Third Man Records, the Tigers' home finale will be associated with records of vinyl.
The Tigers and Third Man Records are teaming up for an exclusive ticket package for the Tigers' home finale against the Twins on Sunday, Sept. 24. Fans can purchase a ticket for the game and a seven-inch collectible vinyl record from Third Man Pressing in Detroit.
On one side, the blue-and-orange record has the song, "Strike Out," recorded by Third Man artists Brendan Benson, Ben Blackwell, Dominic Davis and Olivia Jean. On the other side of the record is an interview Third Man Records founder and Tigers fan Jack White conducted with Tigers great and 1984 World Series champion Kirk Gibson. The record sleeve features photos taken by Tigers pitcher Daniel Norris.
The vinyl version of the record will only be available as part of the ticket package, on sale through Monday at 5 p.m. ET at tigers.com/vinyl. A portion of each sale will be donated to the Kirk Gibson Foundation and the Detroit Tigers Foundation, an affiliate of Ilitch Charities.