Sunday's top prospect performers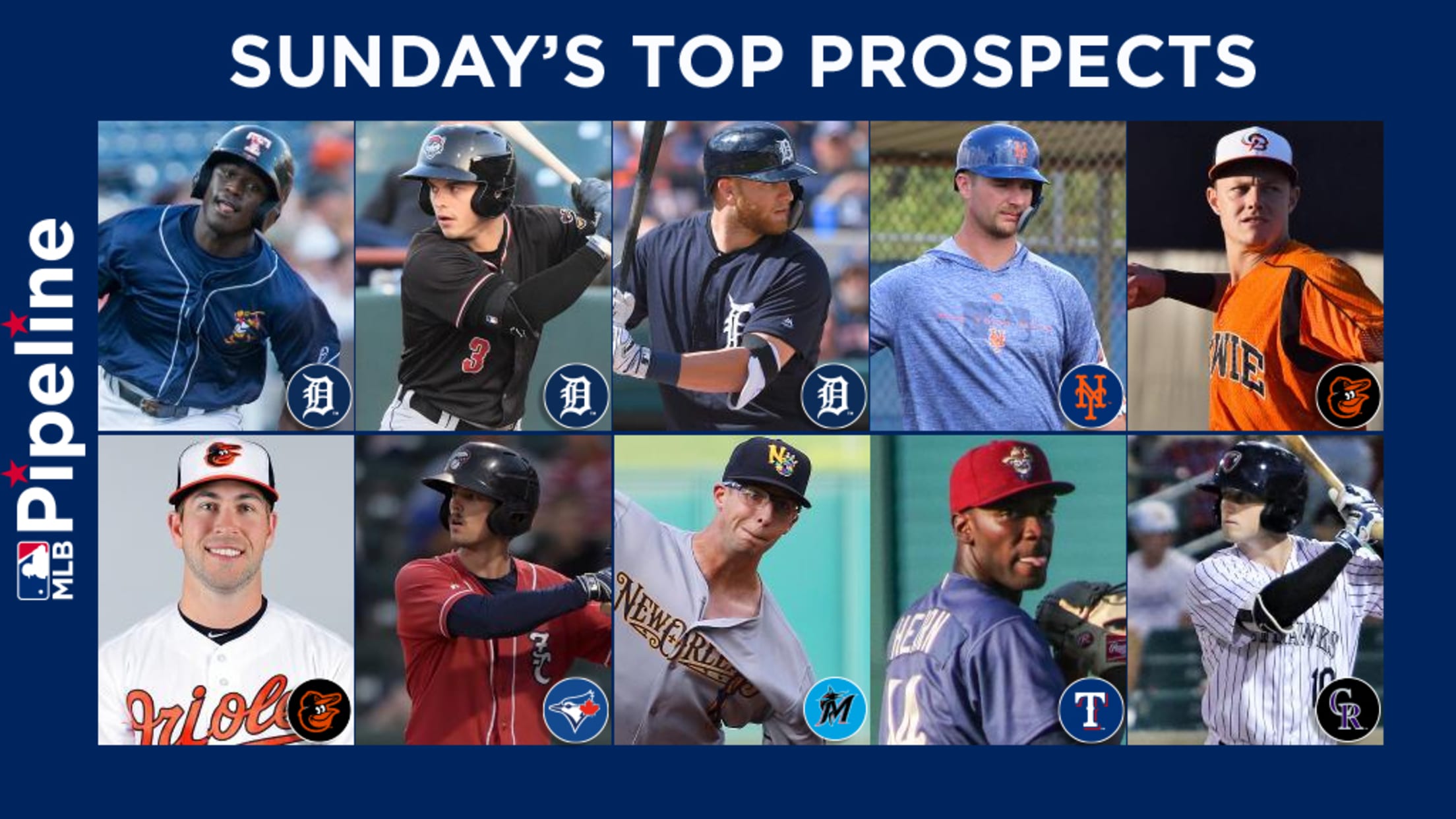 The Tigers cruised to an 18-6 over the Blue Jays on Sunday, and a trio of the organization's top 30 prospects played a big part in the blowout win. Daz Cameron (No. 5), Jacob Robson (No. 17) and Dustin Peterson (No. 29) combined to go 4-for-8 with seven RBIs and
The Tigers cruised to an 18-6 over the Blue Jays on Sunday, and a trio of the organization's top 30 prospects played a big part in the blowout win.
Daz Cameron (No. 5), Jacob Robson (No. 17) and Dustin Peterson (No. 29) combined to go 4-for-8 with seven RBIs and four runs.
Detroit blew the game open with eight runs in the sixth inning, and it was Cameron who did the bulk of the damage in the frame as he blasted a grand slam to left for his second homer of Spring Training.
Peterson was the lone member of the trio to start the game, and he didn't waste any time putting together his strong performance. The outfielder, who finished 2-for-4 and is hitting .325 this spring, picked up an RBI single in the second and then tacked on an RBI double in the fifth.
Robson came through with an RBI double of his own, his first hit of the spring, in the sixth.
Here's how other top prospects performed on Sunday:
• No. 51 overall prospect Pete Alonso (Mets' No. 1) extended his hitting streak to seven games with a triple to right-center field in the first inning and scored on a Michael Conforto single. That was the lone hit for Alonso, who has swung a hot bat for most of spring and is hitting .368, in the Mets' win over the Nationals.
• No. 71 overall prospect Ryan Mountcastle (Orioles' No. 2) and Drew Jackson (Orioles' No. 25) each turned in multihit performances in the Orioles' loss to the Phillies. Jackson went 2-for-3 with an RBI and is hitting .327 in Spring Training, while Mountcastle lifted his average to .282 with a 2-for-3 day.
• Blue Jays No. 10 prospect Cavan Biggio went deep for the third time this spring in Toronto's loss to Detroit. Biggio, who is hitting .256 in Spring Training, went 1-for-2.
• Marlins No. 19 prospect Zac Gallen was sharp in his start against the Cardinals. The right-hander gave up a solo homer to Paul Goldschmidt, but that was his only blemish as he yielded just the one run in five innings. Gallen allowed only two hits and racked up seven strikeouts.
• Rangers No. 11 prospect Taylor Hearn, pitching for Triple-A Nashville, carved his way through five innings against a Rangers split-squad. Hearn struck out seven, walked two and gave up one unearned run on two hits.
• Rockies No. 26 prospect Bret Boswell is hitting .500 (6-for-12) in Spring Training after going 3-for-4 with an RBI in a win over the Reds. Boswell finished a homer shy of the cycle as he tripled in the second, doubled in the fifth and picked up an RBI single in the sixth.
• Padres No. 15 prospect Hudson Potts belted a pair of home runs in a win over Diablos Rojos del Mexico in Mexico City. During Cactus League play, Potts hit .176 (6-for-34) with a pair of homers and three RBIs.