Tigers broadcasting team brings home Emmy
Documentary on Trammell, Morris earns prestigious award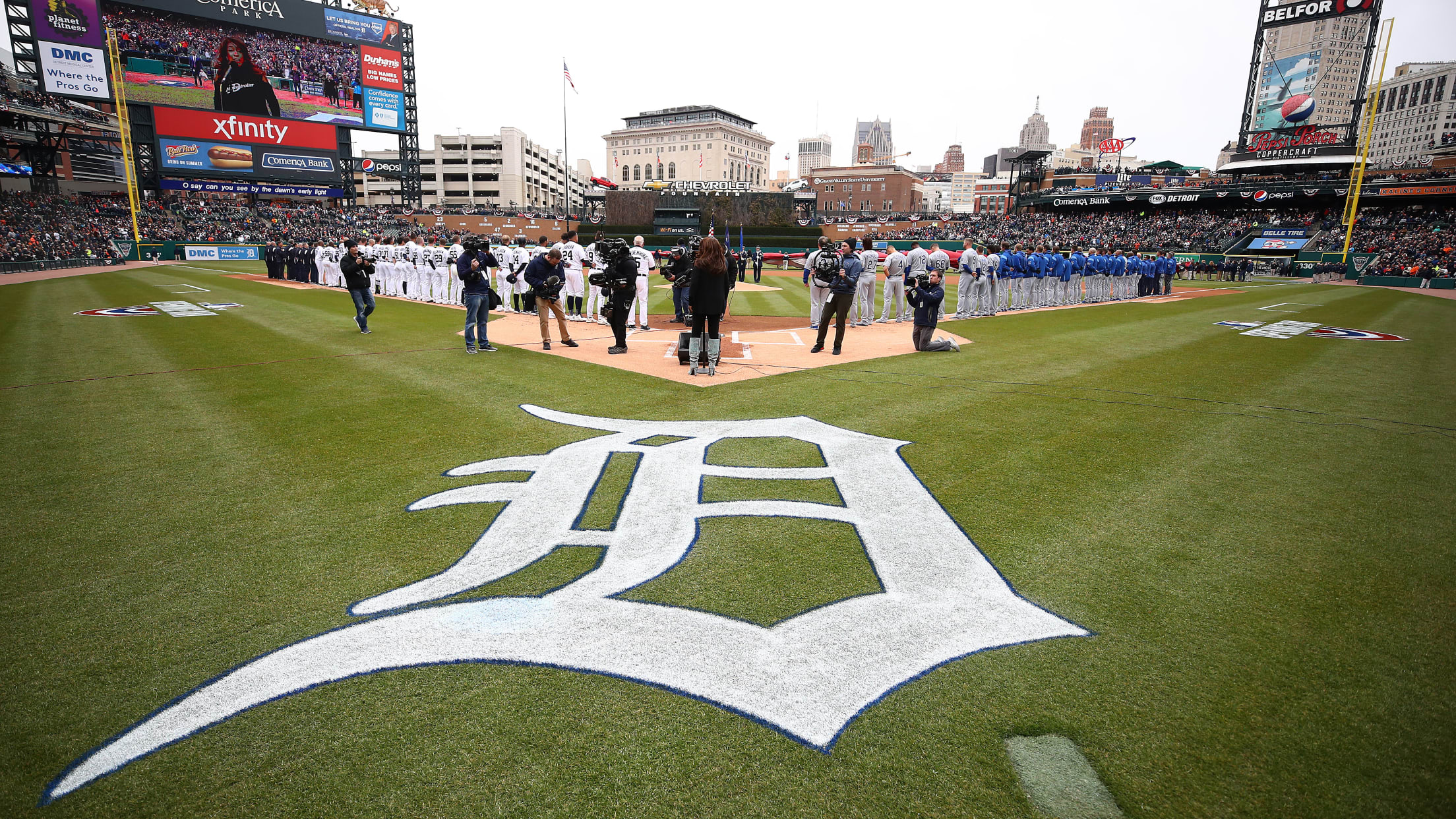 The Tigers quietly picked up a win earlier this week off the baseball field for their profile of two champions on it. Their broadcast production team won a Michigan Emmy Award for their "Call to the Hall" special profiling Hall of Famers Alan Trammell and Jack Morris. The reward from
The Tigers quietly picked up a win earlier this week off the baseball field for their profile of two champions on it. Their broadcast production team won a Michigan Emmy Award for their "Call to the Hall" special profiling Hall of Famers Alan Trammell and Jack Morris.
The reward from the Michigan chapter of the National Academy of Television Arts and Science recognized Tigers broadcast director Stan Fracker, producer/editor Matthew Sonefeld and web producer Nick Austin for best Sports One-Time Special. It wasn't an end goal when the trio took on the challenge of encompassing two Hall of Fame careers and personalities, but it was a just reward for nearly three months' worth of work on a venture outside their usual roles.
Much of the Tigers' in-house production work is short-form, either the videos fans see on the scoreboard before games and between innings, or the clips that go out on the team's social media feeds. When Trammell and Morris were selected into the National Baseball Hall of Fame in December 2017, they had a chance to produce something different ahead of the team's ceremonies to retire their numbers last summer.
"We had this opportunity to take on doing a big project like this," Fracker said. "We want to help build the excitement towards each of these ceremonies, and a good way to do that was to tell their stories. …
"There's the importance of being accurate, always at the top of the mind. And also doing it the right way for Alan Trammell and Jack Morris. But for us it's a unique thing, because we don't produce a lot of long-form television shows."
Congratulations to Stan Fracker (@tigers Director of Broadcasting and In-Game Entertainment), his staff and @FOXSportsDet for taking home an Emmy last night for their production of "Call to the Hall". pic.twitter.com/NJDOFNzAEi

— Tigers PR (@DetroitTigersPR) June 16, 2019
The careers of Trammell and Morris have been chronicled countless times over the past few decades. With that mind, the production trio looked for something unique. They began with ample time talking with Trammell and Morris in Spring Training, but then they branched out to former teammates, coaches and friends.
They researched Trammell's upbringing as a baseball and basketball standout in high school in Southern California. They looked at Morris' years in the Tigers' farm system trying to break into the rotation and hold down a Major League spot.
"Really their early-year stuff is really interesting stuff, the story of Jack Morris getting sent back down after he thought he had made the Major League roster [out of Spring Training in 1979]," Fracker said.
The crew also did a deep dig into the prime years, including Trammell's Most Valuable Player Award runner-up season of 1987. Trammell was the cleanup hitter for virtually that entire season, an interesting choice for a player who had never hit more than 21 homers or driven in more than 75 runs in a season. Trammell himself was not sure about the idea, but the rest was history.
What began as an in-house tribute became a special on Fox Sports Detroit.
"Nick did a lot of the research and a lot of the early writing," Fracker said. "He really dove into the research part. Matt Sonefeld really took on the heavy lifting of editing on a day-to-day basis."
While Fracker has several Emmy Awards for his work with the Detroit Pistons, the honor is the first for Austin and Sonefeld. All three will receive trophies.
"That makes me happier more than anything to see Matt and Nick recognized for their work," Fracker said.