Injury updates: Anderson, Burr, Covey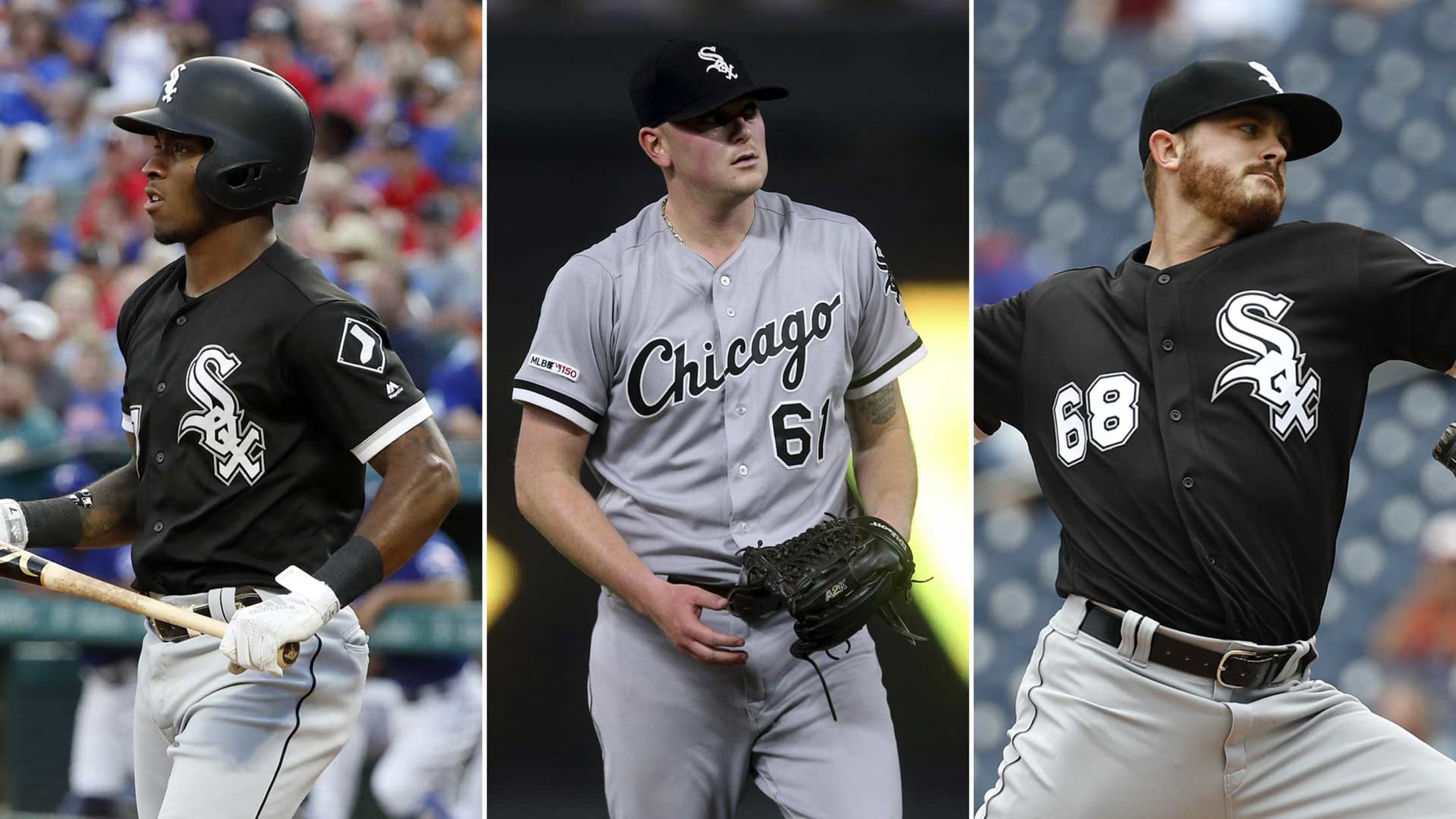 CHICAGO -- As Rick Hahn listed off the latest round of injuries throughout the White Sox organization, it would be easy to understand if the general manger was a bit taken aback by the large number of key players included in that group. "It is a little bit stunning," Hahn
CHICAGO -- As Rick Hahn listed off the latest round of injuries throughout the White Sox organization, it would be easy to understand if the general manger was a bit taken aback by the large number of key players included in that group.
"It is a little bit stunning," Hahn said. "You feel for the individual. You feel terrible for Jimmy Lambert, a guy who could have conceivably pushed his way here this year.
"Earlier in spring, [losing] Dane Dunning, [Carlos] Rodon, obviously guys who we had pretty squarely in the '19 picture, that hurts, and you feel it. At the same time, you try to look at overall where we're headed and how we go about getting there and realize the future still remains very bright and that's the most important element, the big picture."
Here's a look at the injuries discussed by Hahn on Friday.
Tim Anderson, high ankle sprain
The White Sox shortstop will be sidelined from four to six weeks with a high right ankle sprain. Anderson was re-examined by White Sox doctors Friday, who confirmed the diagnosis from the injury sustained in Boston on Tuesday.
"We'll stick with it over the coming weeks, but obviously he's going to be down for a little bit," Hahn said. "It's unfortunate for him because certainly, in my biased opinion, he belongs in Cleveland in a few weeks as a member of the American League All-Star team. He obviously won't have that opportunity now."
Hahn was in Birmingham watching the Barons when he found out about the injury. And while losing a key player can't be characterized as lucky, the injury certainly looked worse at the time.
"You've got to let it heal and then slowly start ramping up activity," Hahn said. "So, it's going to take some time."
Ryan Burr, Tommy John surgery
Burr last pitched in relief for the White Sox on May 24. He underwent Tommy John surgery this week in California, performed by Dr. Neal ElAttrache, and is out for the next 12 to 15 months.
Jimmy Lambert, Tommy John surgery
Lambert -- the No. 18 White Sox prospect, per MLB Pipeline -- also underwent the surgery performed by Dr. ElAttrache earlier this week. He posted a 4.55 ERA over 11 starts for the Barons, last pitching on June 3. His timetable for return is the next 12 to 15 months.
"We're still obviously very bullish on his future and where things are headed with Jimmy," Hahn said. "But his development is going to be set back here for a little while."
Zack Burdi, torn knee ligament
The No. 15 White Sox prospect already has dealt with recovery from Tommy John surgery in '17. But this injury stemmed from a change in his knee felt during a recent pregame drill in Birmingham, per Hahn. The potential closer of the future was discovered to have a torn ligament by his patella to be repaired in early July. Burdi should be ready to go by Spring Training 2020.
Dylan Covey, right shoulder inflammation
Here's a positive update. The right-hander made a two-inning injury rehab start with Charlotte on Wednesday and is moving toward a return to the White Sox rotation.
"He threw two innings, 45 pitches. He ended up going into the bullpen and throwing another five pitches so we can try to simulate getting him up three times," White Sox manager Rick Renteria said. "We're still trying to decipher how we're going to continue to move forward, but for all intents and purposes, he came out of that fine."
Jake Burger, left heel bruise
The team's top pick in the 2017 MLB Draft continues progressing, albeit slowly, from a bruised left heel. Burger has been recovering from a pair of ruptured left Achilles tendons in 2018.
"He is doing water agility drills right now but has yet to resume baseball activity on the field," Hahn said. "Don't have a timeline on Jake's return to action, but hopefully he's able to join the Arizona club before that season ends and if not, we'll see Jake hopefully fully healthy in instructionals."
Ian Hamilton, multiple facial fractures
This has not been a good year for another hard-throwing pitcher considered a future back-end bullpen option. After dealing with the aftereffects of a car accident during Spring Training, Hamilton was hit by a line drive in the dugout in Charlotte's game a few weeks back.
He suffered multiple facial fractures, lost a few teeth and will need multiple surgeries to reconstruct elements of his jaw and obviously replace the teeth. Hamilton is down for the year as well.