White Sox give Anderson time off for funeral
Shortstop mourning death of close friend in Alabama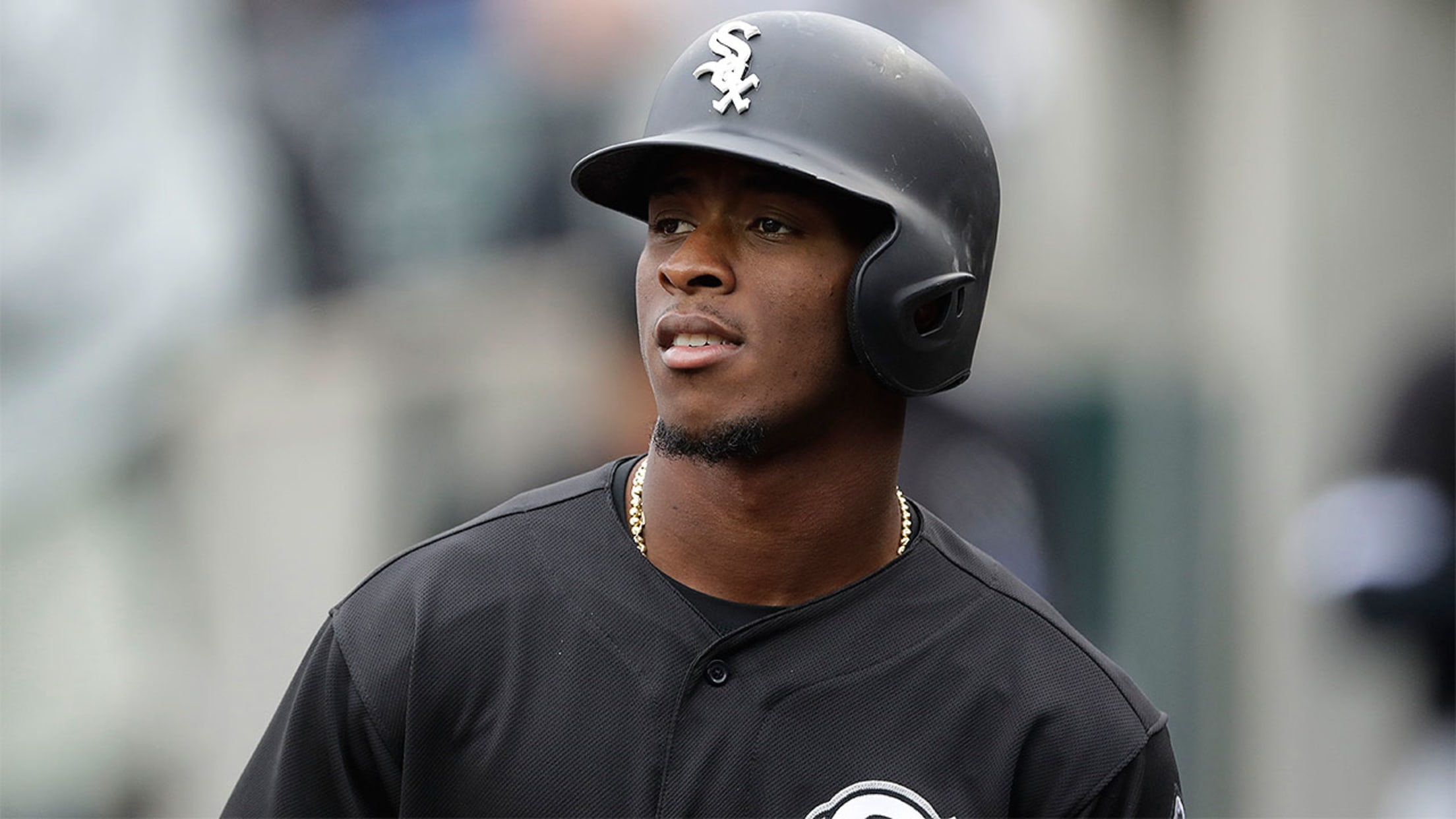 White Sox shortstop Tim Anderson was not eligible for the MLB bereavement list, so the team will play one man short until Monday. (AP)
CHICAGO -- Tim Anderson will miss the three-game weekend home series against the Padres to attend the funeral of his close friend, Branden Moss, who was murdered last weekend in Alabama.With Moss not a member of his immediate family, Anderson was not eligible to be placed on Major League Baseball's
CHICAGO -- Tim Anderson will miss the three-game weekend home series against the Padres to attend the funeral of his close friend, Branden Moss, who was murdered last weekend in Alabama.
With Moss not a member of his immediate family, Anderson was not eligible to be placed on Major League Baseball's bereavement list by the White Sox. So the team will take on the Padres one player short on the active roster, with Anderson rejoining his teammates Monday in Anaheim.
"Every club's going to make a determination as to what they're going to be able to allow a player to do or not do," White Sox manager Rick Renteria said. "In this instance, the club truly recognized that this was someone that was very, very close to Tim.
"Good for the organization for doing something like that for him. Yeah, we're going to be one short, but that's OK. We'll deal with it."
Leury Garcia moved into the shortstop slot Friday in Anderson's absence. Yolmer Sanchez and Tyler Saladino also can play the position.
Garcia has talked previously about shortstop being his natural spot. But with Anderson serving as mainstay in the middle of the infield, Garcia has made 22 starts in center field.
"I take ground balls almost every day," Garcia said. "It's my favorite position. I love to play shortstop, but now T.A. is here so I have more opportunities to play the outfield."
"We're going to deal with what we have to deal with, with the guys that we have," Renteria said. "I'm very confident in their ability to be able to fill that position and we'll continue to move forward."
According to a report from AL.com, the 23-year-old Moss went to help a victim at a local establishment in Tuscaloosa after the victim was part of a fight with four other people.
Moss ended up talking to one of the other men involved in the fight while that man sat in his car in the parking lot, when another man not involved in the fight came up from behind and shot Moss several times. Moss was pronounced dead at a local hospital.
Anderson had been friends with Moss since before high school and was the godfather to his daughter, just as Moss was the godfather to Anderson's daughter. The White Sox had no problem putting family first where Anderson was concerned, a philosophy they have faithfully followed for as long as can be remembered.
"First and foremost, Tim has all our support," said White Sox first baseman Jose Abreu through interpreter Billy Russo. Abreu received the same sort of support from the team last season while trying to work out the details of his young son coming to the United States.
"The White Sox really understand how important our lives off the field are," Abreu continued. "That's something we have to appreciate because I don't think everybody has that understanding for us as players. That's very important for us because we are human beings. We have things off the field, too. I really appreciate that for our team."