Anderson reunites with father at Wrigley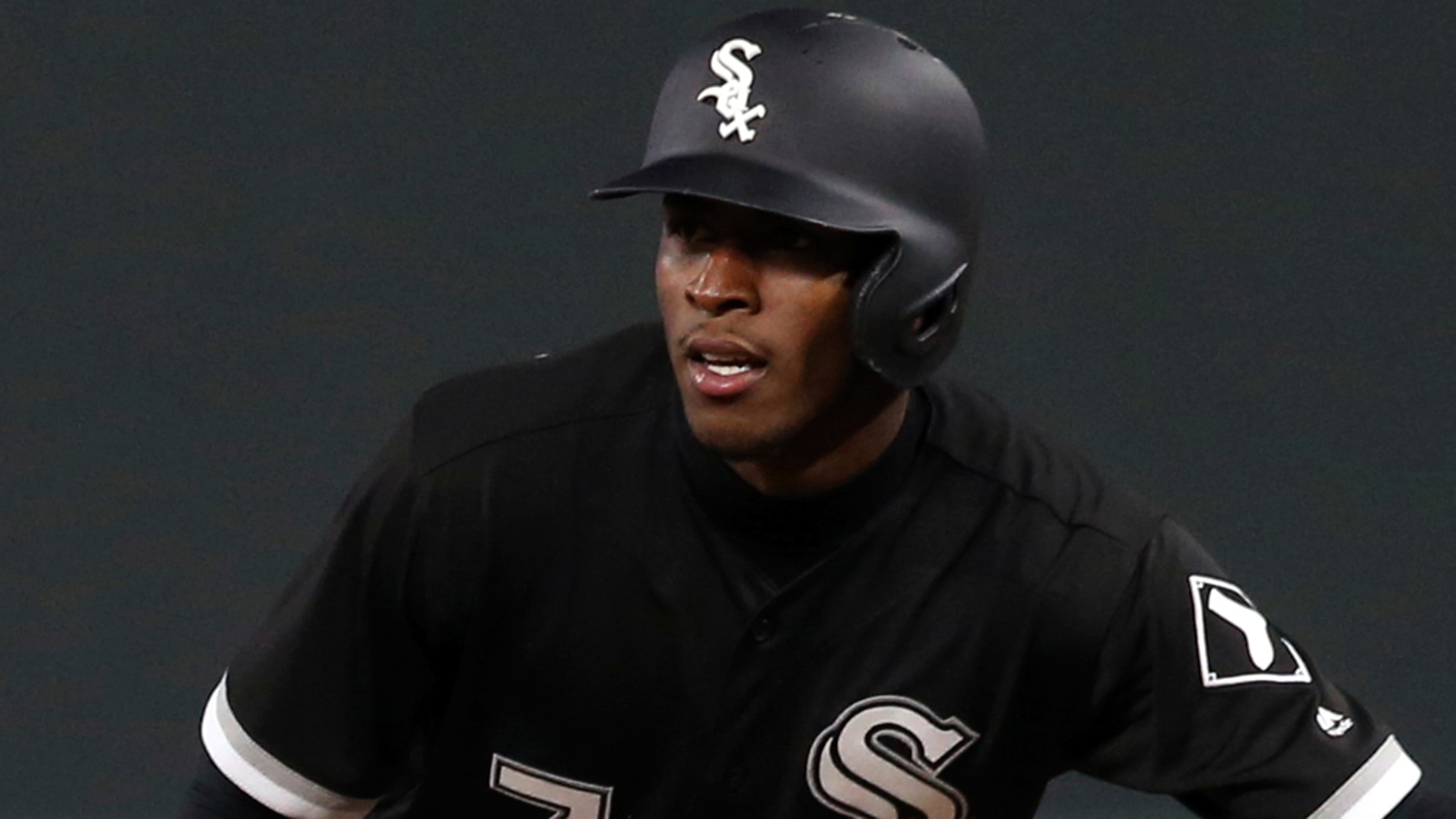 CHICAGO -- Tim Anderson Sr., Tim Anderson's father, will be watching his son in action after recently being released from prison. Anderson reunited with his father, posting an Instagram video of lunch with his family during Thursday's off-day with the hashtag #popshome."He did something bad and had to pay the
CHICAGO -- Tim Anderson Sr., Tim Anderson's father, will be watching his son in action after recently being released from prison. Anderson reunited with his father, posting an Instagram video of lunch with his family during Thursday's off-day with the hashtag #popshome.
"He did something bad and had to pay the consequences," said Anderson of his 46-year-old father. "He understands that, and he talked about it.
"Our relationship is great. We always had a great relationship, and he's always been someone I looked up to regardless of his mistakes. He's always been there for me and led me in the right direction as a father."
Anderson's father was incarcerated during Spring Training in 2017, and he also was in prison for the first 15 years of the shortstop's life, although Anderson said his grandfather took him to visit so they could stay in touch. He was raised by his biological mom's sister, Lucille, and her husband, Roger, whom Anderson has previously referred to as Mom and Dad.
They are important people, and Tim Anderson Sr. is thankful to them for taking his son in and "leading me in the right direction when he couldn't be there," Anderson said. But Anderson also is excited to build a stronger bond with his biological father.
"Definitely, this go-around is going to be different. I could feel it. The energy is different," Anderson said. "It's all positive things.
"He's going to be here today. He's ready, and he's excited. He has been picking games, and I was like, 'You should come to the Cubs series. It's going to be good.'"
Peyton, Anderson's young daughter, was a small baby the last time Anderson's dad saw her.
"He had a great time with her," Anderson said. "She knows who he is, and they spent some good quality time yesterday laughing. Positive vibes yesterday. It was a good day yesterday."
Leury regrets misstep
Leury Garcia was pulled from Wednesday's 6-5 loss to the Pirates by manager Rick Renteria after not hustling on a bunt he laid down in the bottom of the seventh. Garcia accepted responsibility when addressing the matter Friday.
"I didn't run hard to first base," Garcia said. "[Renteria] wants everybody to play hard, give a good effort. I didn't do it, so he took me out. You learn every day. It's not going to happen anymore."
Replays showed Garcia had little chance of beating out the bunt, with Garcia not slowing down until first baseman Josh Bell had the ball and was moving toward the base. But Garcia understands Renteria's mindset, which has been made clear since his first day in charge.
"No, I don't think I would have been safe, but I can run a little bit harder," Garcia said. "That happens when you don't do what you're supposed to do."
"It's about changing the mindset," Renteria said. "Ultimately, you want your veteran players to be able to take that mantle and to be able to talk to a player and let them know what's going on."
Third to first
• Yoan Moncada said he felt good on Friday, and he hopes to return from the disabled list in Pittsburgh next week after being sidelined by a tight left hamstring.
• Avisail Garcia tested his Grade 2 right hamstring strain with director of conditioning Allen Thomas on the field Friday. There was no word from Renteria on when his Minor League rehab assignment will begin.