Anderson: 'I definitely see myself at shortstop'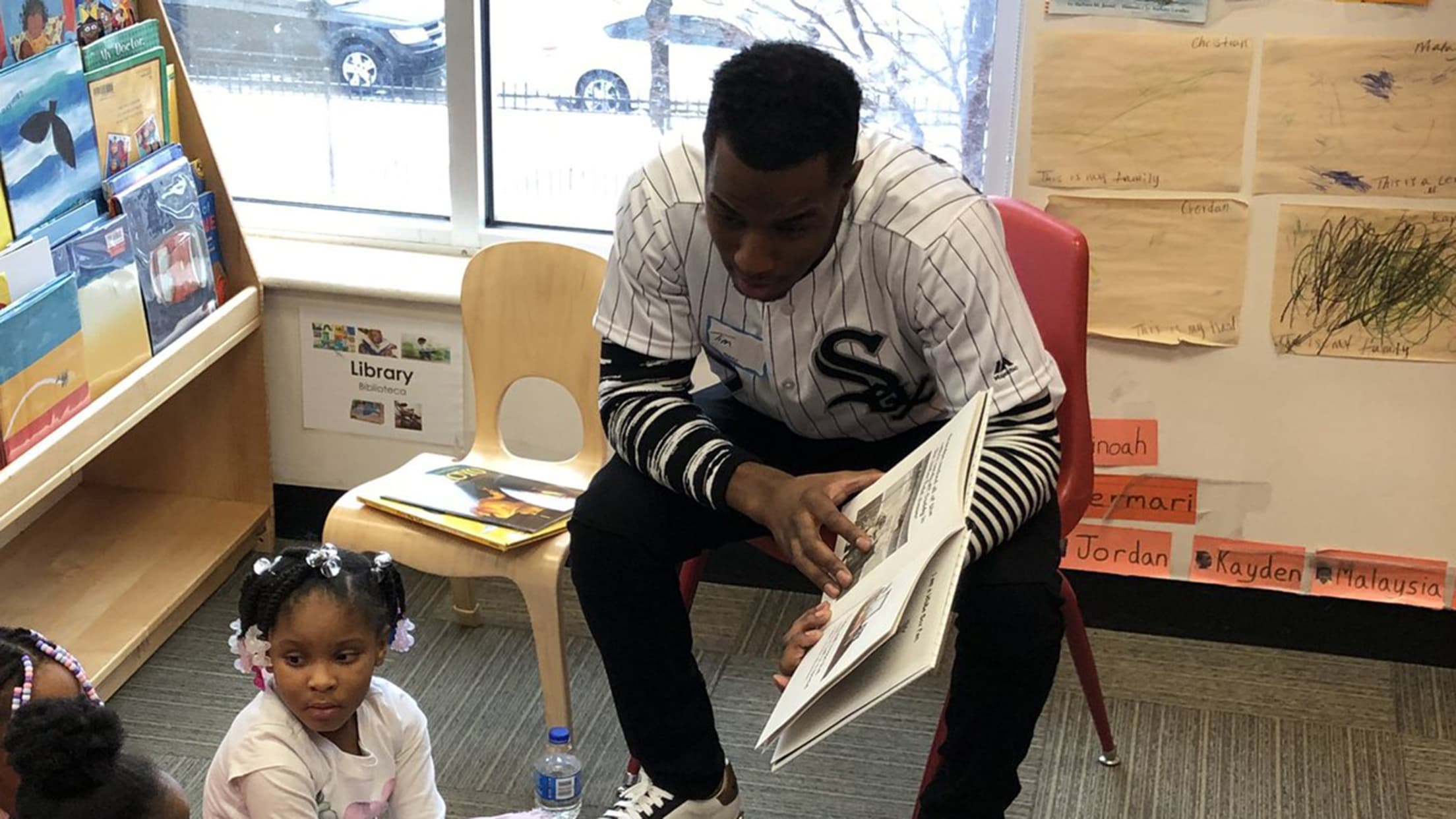 CHICAGO -- Since the White Sox selected Tim Anderson 17th overall in the 2013 Draft, there have been pundits who believed he wouldn't stick at shortstop due to his high level of athleticism possibly working in the outfield and his lack of baseball experience possibly costing him on the infield.Anderson never was
CHICAGO -- Since the White Sox selected Tim Anderson 17th overall in the 2013 Draft, there have been pundits who believed he wouldn't stick at shortstop due to his high level of athleticism possibly working in the outfield and his lack of baseball experience possibly costing him on the infield.
Anderson never was part of that group. He has worked tirelessly and with an underlying bravado to become one of the top defensive presences at his position for the last two-thirds of the 2018 season. So Anderson's desire to continue making that position his own is easily understandable.
"Yeah, I definitely see myself at shortstop, and it's going to be tough to kind of move me," Anderson said at a pre-SoxFest event on Wednesday in the Englewood neighborhood of Chicago. "I put in a lot of work to get where I am today. I just continue to work. It's not going to be easy to move me."
Why would Anderson move from shortstop? It's a possibility if free agent Manny Machado joins the White Sox and would prefer to play shortstop, where he finished the 2018 campaign for the Dodgers. Anderson talked to MLB.com earlier last season about being confident in handling a move to the outfield, but for now, Machado remains on the open market and Anderson remains as one of the American League's up-and-coming middle infielders.
"I'm here for them, however they want to use me," Anderson said. "I'm just here to win championships, however they want to use me. I'm just here to play and have fun."
Palka's personality shines through
Daniel Palka can hit for power, as his 27 home runs as a rookie proved last year. He also has a personality as positively powerful as his left-handed swing.
Palka joined White Sox manager Rick Renteria, Anderson and outfielder Adam Engel at the Mitzi Freidheim Englewood Child and Family Center, where he read to a group of 4- and 5-year-old children on Wednesday morning. He also shared with the kids the reason as to why he plays outfield for the White Sox.
"The most important thing about playing outfield is you have to be the best-looking player," Palka said. "That's why they put me in the outfield as soon as I got there."
Most of the kids didn't exactly react, choosing to focus more on the White Sox hats and blankets they received. But Palka's comments drew some smiles and laughs from the assembled media.
Gif: Palka reading at Children's Center
Resumes of Alonso, Jay speak for themselves
Much has been made of the White Sox trade for first baseman/designated hitter Yonder Alonso, Machado's brother-in-law, and outfielder Jonathan Jay, Machado's close friend. But Renteria made clear on Wednesday that their big league credentials speak for themselves.
"You see the ability for Jon Jay to have great at-bats, has been around, knows how to play the game," Renteria said. "Yonder has put together some pretty solid seasons, putting the ball out of the ballpark, plays a very solid first base, gives you the opportunity to have him move in and out with Pito [Jose Abreu]. He and Pito have had many conversations.
"They in themselves speak for themselves in terms of their talent. That they happen to be friends of Manny just happens to be there. These are two quality Major League players."