Foli reflects on 50-year anniversary as 1st pick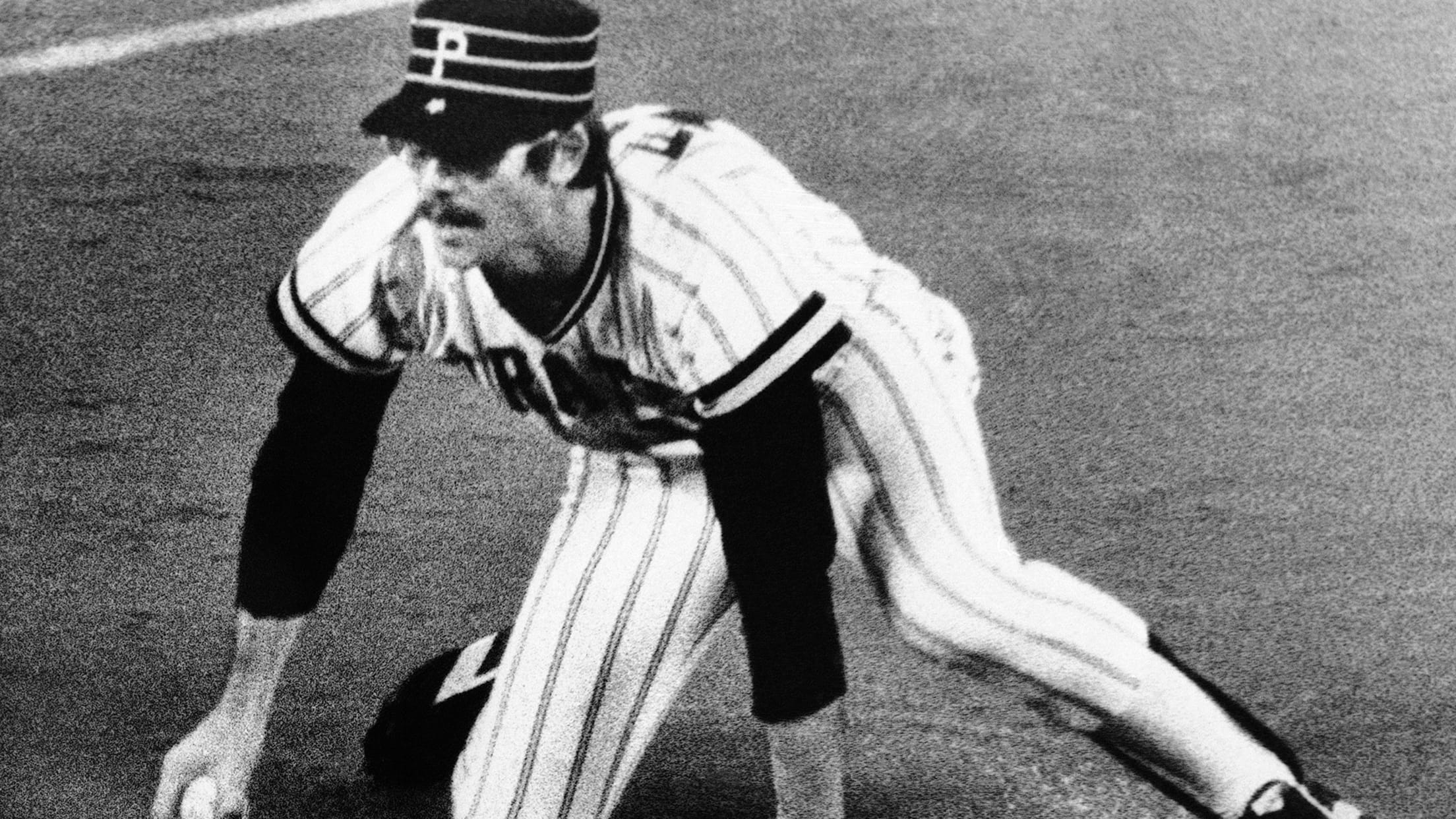 Tim Foli, the Bucs shortstop, kicks up splashes of water on a rain-drenched field at Three Rivers Stadium in Pittsburgh, in this play in third World Series game between the Bucs and the Baltimore Orioles, Oct. 12, 1979. The game was delayed 67 minutes because of a rainfall. Foli was charged with an error on this play in which he couldn't handle ground ball hit by the O's Scott McGregor. O's won, 8-4. (AP Photo) (Anonymous/AP)
NEW YORK -- It has been 50 years since the Mets made Tim Foli the first overall pick in the 1968 Draft. This was a guy who was selected ahead of Thurman Munson, Steve Garvey and Gary Matthews. When informed of the anniversary recently, Foli couldn't believe it."50?!," said the
NEW YORK -- It has been 50 years since the Mets made Tim Foli the first overall pick in the 1968 Draft. This was a guy who was selected ahead of Thurman Munson, Steve Garvey and Gary Matthews. When informed of the anniversary recently, Foli couldn't believe it.
"50?!," said the 67-year-old Foli.
According to Foli, the Mets drafted him even though he told them not to. He was planning to go to USC on a football scholarship and play baseball. But Foli changed his mind after talking to his brother, Ernie, who was a career Minor Leaguer.
"It just felt like [playing baseball] was what I'm going to do and I said, 'Why not go ahead and get it started?'" Foli said.
According to published reports, the Mets saw Foli as a guy who could hit for power and play above-average defense. Foli was in the big leagues by 1970, but he didn't put up numbers worthy of the first overall pick.
During his 16 years in the big leagues, which included stints with the Mets, Pirates, Expos, Yankees, Angels and Giants, Foli never hit for power nor drove in a lot of runs. For a guy who was never an All-Star, Foli even admits that he was a "hothead" for most of his career. It seemed like he was always angry with umpires and some of his teammates. He acknowledged he wasn't a very good loser.
Asked to describe his baseball career, Foli said: "My whole career I wanted to be an impact player, especially when I first arrived in the big leagues. I just never was. I was a defensive player mostly and put the ball in play. I tried to be more -- drive in more runs, hit more home runs. I was kind of a survivor. What it came down to was, I was a ballplayer that needed to be on a good team. I was what I was."
Finally on a good team in 1979, Foli was instrumental in helping the Pirates win the World Series against the Orioles. Foli hit a career-high .288 with 65 RBIs that season. It was in Pittsburgh that he learned not to take baseball as a life-and-death situation. It helped that he had teammates like Willie Stargell, who had a different perspective when it came to the game of baseball.
"I spent too much time on the little things -- the calls that I thought were bad," Foli said. "It meant a lot more playing in Pittsburgh because of the winning. Willie Stargell struck out a bunch of times, but he put his helmet on and knew he was going to get a hit his next at-bat."
Looking back on his playing career, Foli said he would have changed some things.
"Physically, I never got any better. In those days, they said you couldn't work out with weights. My best tool was with my arm, and they said you can't work out with any weights in those days. It will hurt you. We found out that's not true," Foli said. "When you play all season between Spring Training and the regular season, all you do is get run down. You have to find a way to maintain yourself.
"I also would have enjoyed it a lot more. It wouldn't have been life and death. My priority has since changed. But baseball was in control of everything. When it was up, I was up. When it was down, I was down. Now, the lord is No. 1, family, others and then myself are my priority. If I would have had that on the priority list, I'm not saying I would have played any better, I would have enjoyed it a lot more."
Bill Ladson has been a reporter for MLB.com since 2002. He covered the Nationals/Expos from 2002-2016. Follow him on Twitter and Facebook.