Hudson trying out TV gig in Braves booth
Recently retired pitcher slated for 5 games with FOX Sports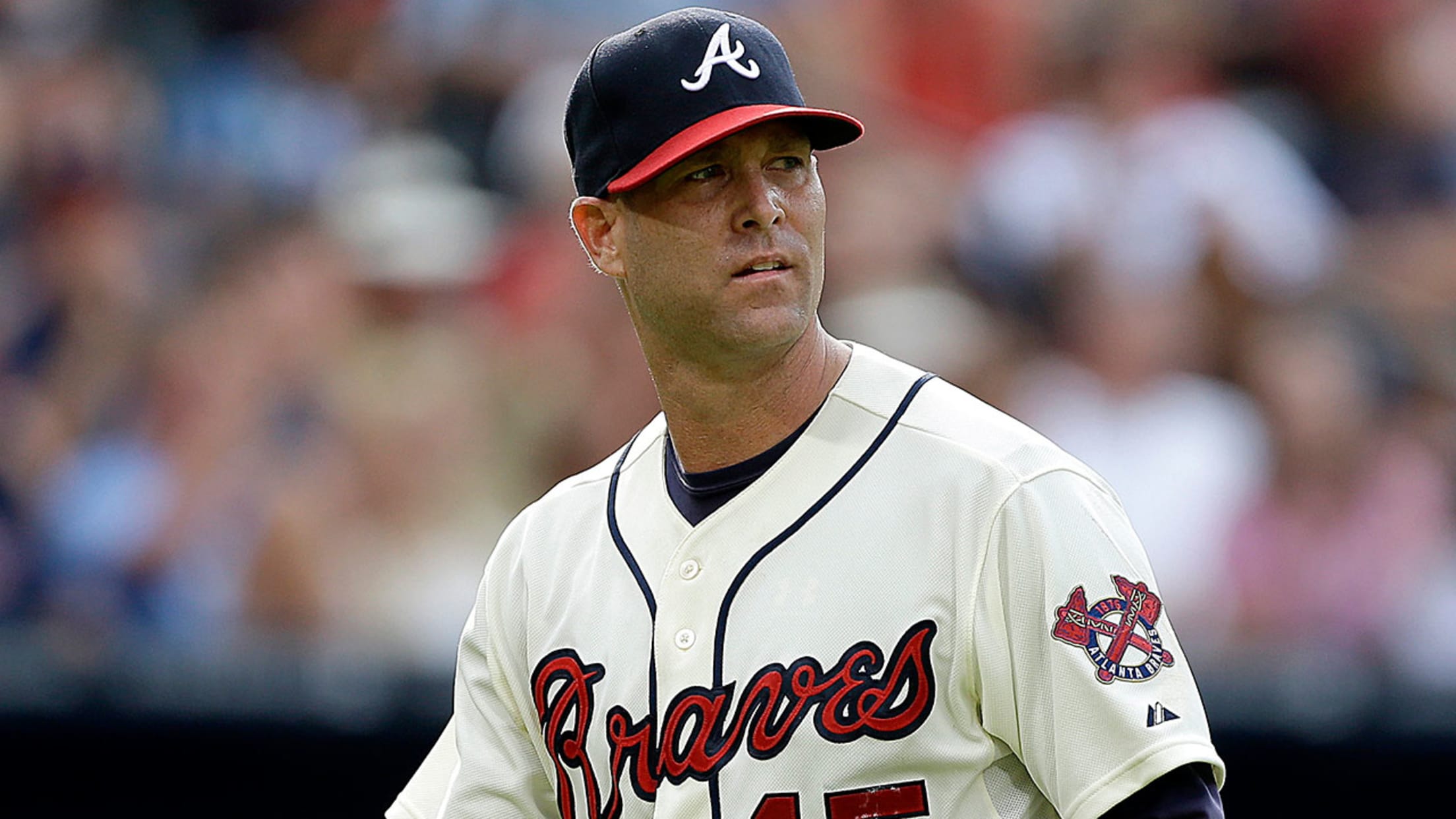 Tim Hudson, who collected 113 of his 222 career wins while with the Braves, retired after the 2015 season, his 17th in the Majors. (AP)
ATLANTA -- As Tim Hudson eases into the retirement lifestyle, he is eager for the chance to serve as a television analyst for a handful of Braves games this season with FOX Sports South and FOX Sports Southeast.Hudson will make his debut as he joins Chip Caray and Joe Simpson
ATLANTA -- As Tim Hudson eases into the retirement lifestyle, he is eager for the chance to serve as a television analyst for a handful of Braves games this season with FOX Sports South and FOX Sports Southeast.
Hudson will make his debut as he joins Chip Caray and Joe Simpson in the television booth for Saturday night's game against the Cardinals, which will be shown on Fox Sports South. The charismatic former pitcher is scheduled to serve as an analyst for four games this season, but there is a chance the number could increase.
Upon retiring as a member of the Giants last year, Hudson said he was looking forward to returning to Turner Field and becoming a Braves fan again, like during his childhood days in Phenix City, Ala. Now, he will have the opportunity to do so and introduce himself to a potential future in the television world.
Hudson posted a 3.56 ERA over the 243 starts he made for the Braves from 2005-13. He helped the Giants win the 2014 World Series and opted to retire after battling a series of injuries last year.
Mark Bowman is a reporter for MLB.com.