Tebow hits DL with right hand discomfort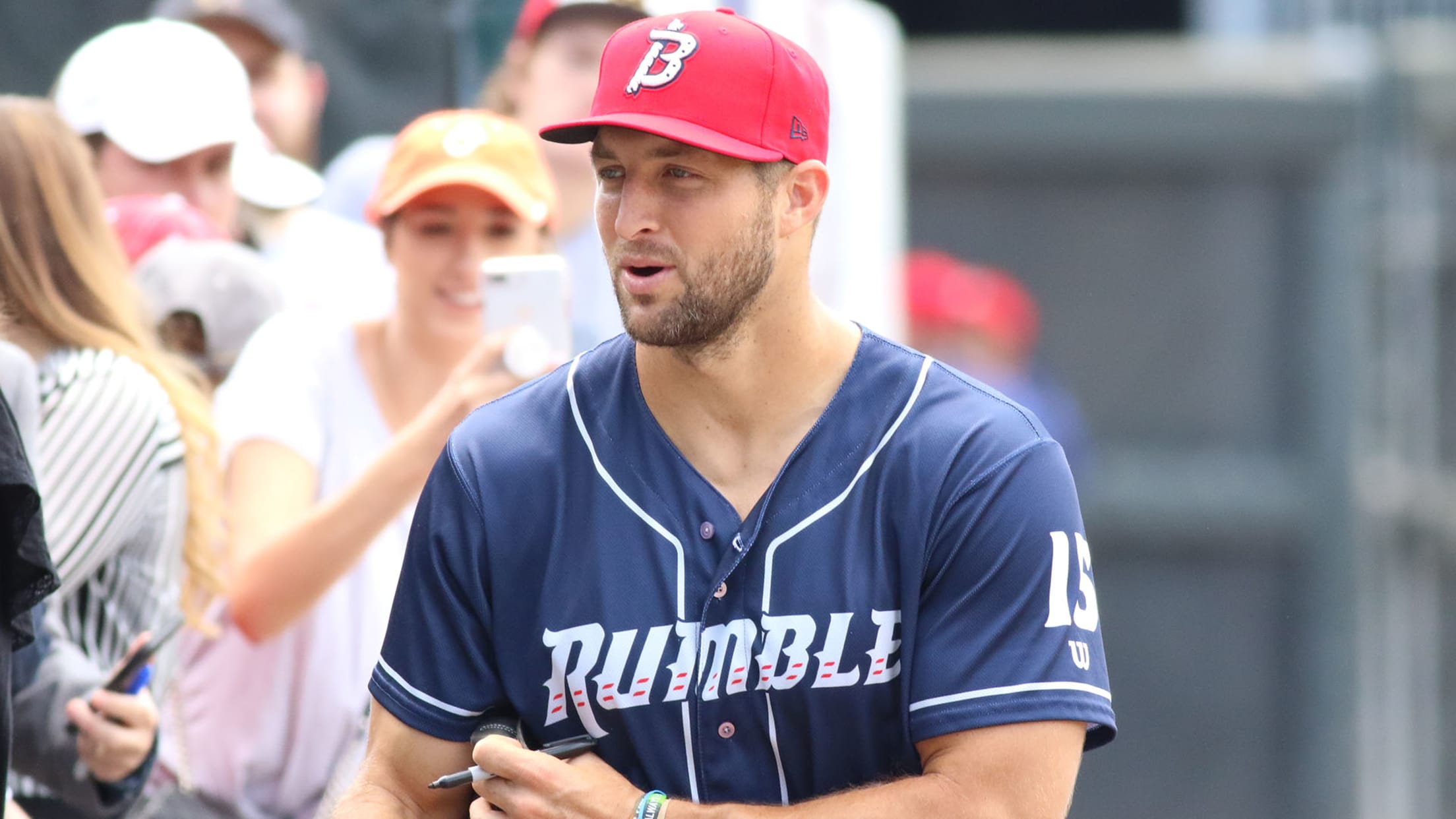 07 JUNE 2018: Tim Tebow during the Binghamton Rumble Ponies vs Harrisburg Senators regular season game at FNB Field in Harrisburg, PA. (photo by Andy Grosh/agphotosports) (Andy Grosh)
Outfielder Tim Tebow was placed on the 7-day disabled list on Saturday by Binghamton, the Mets' Double-A affiliate, with discomfort in his right hand. It marks the first trip to the disabled list for the 30-year-old outfielder during his season-plus in professional baseball.According to a report in USA Today, Tebow
Outfielder Tim Tebow was placed on the 7-day disabled list on Saturday by Binghamton, the Mets' Double-A affiliate, with discomfort in his right hand. It marks the first trip to the disabled list for the 30-year-old outfielder during his season-plus in professional baseball.
According to a report in USA Today, Tebow is scheduled to see a hand specialist in New York City on Monday. He left Binghamton's Thursday game against Trenton, the Yankees' Double-A affiliate, after seven innings. He had worked a six-pitch walk in his final at-bat in the bottom of the seventh. He reportedly underwent an X-ray and MRI on Friday.
After receiving a promotion to Binghamton during the offseason and working to change his swing, Tebow has enjoyed a breakout campaign in Double-A, slashing .273/.336/.399 before his injury, with six homers and 36 RBIs. He was named to the Eastern League All-Star roster and went 1-for-4 with a double in the July 11 All-Star Game.
Tebow had hit safely in 13 of his last 14 games before the injury and had shown steady improvement at the plate over the course of the season, hitting .226 in April, .241 in May, .301 in June and .340 in July.