Mets reportedly expect Tebow back in 2019
Former football star recovering from surgery for hand fracture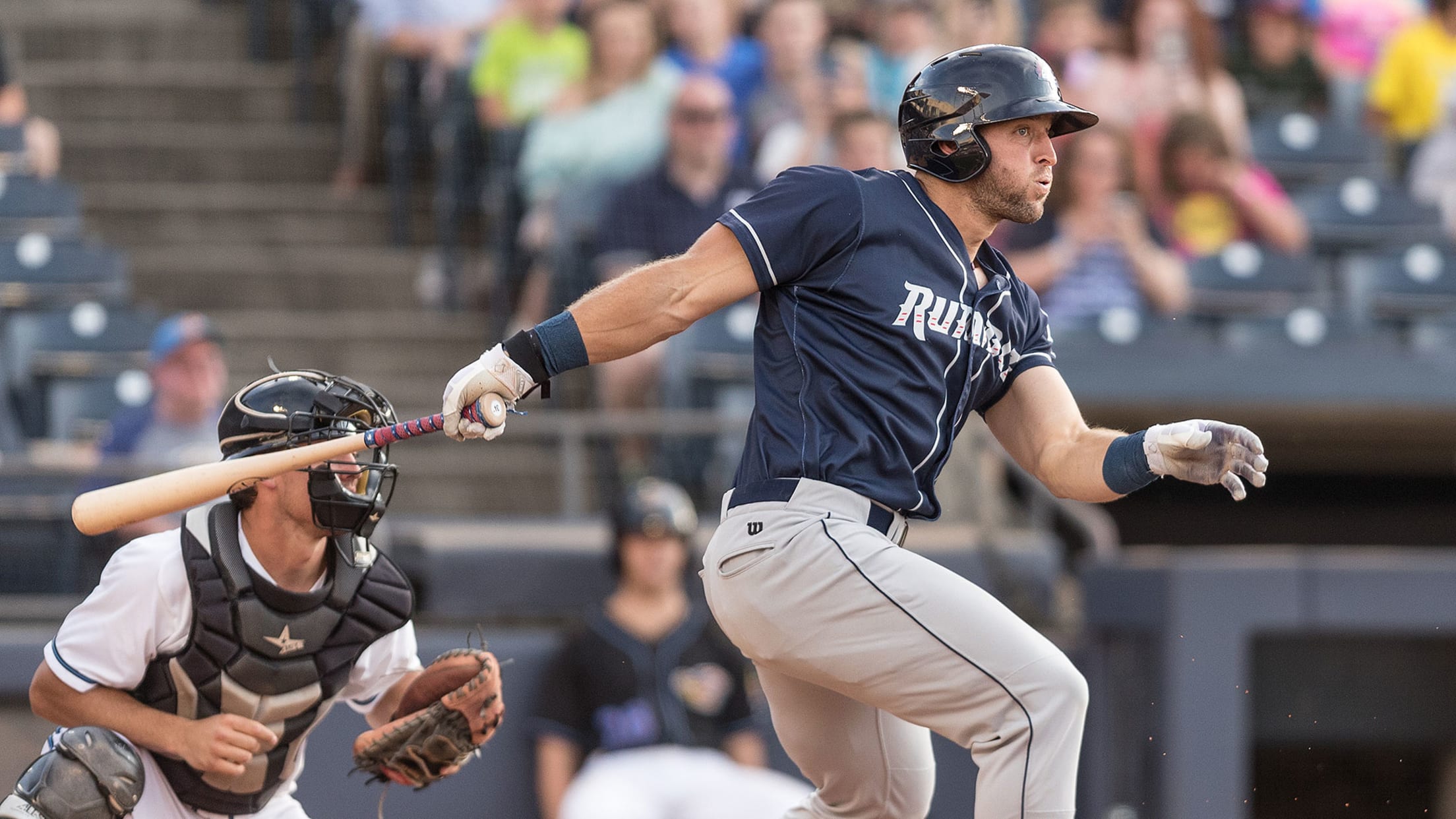 Tim Tebow is expected to return to the Mets organization in 2019 for his third season in professional baseball, according to a report Tuesday in Newsday.Though the 31-year-old outfielder underwent season-ending surgery on his right hand in July to repair a fractured hammate bone, Mets assistant general manager John Ricco
Tim Tebow is expected to return to the Mets organization in 2019 for his third season in professional baseball, according to a report Tuesday in Newsday.
Though the 31-year-old outfielder underwent season-ending surgery on his right hand in July to repair a fractured hammate bone, Mets assistant general manager John Ricco told Newsday that Tebow hadn't given the Mets any reason to believe that he would not seek to continue his baseball career.
After an underwhelming first season in the Minor Leagues, Tebow showed a marked improvement in 2018 following a promotion to Double-A Binghamton, where he hit .273/.336/.399 in 84 games with six homers, 14 doubles and 36 RBIs. He was named to the Eastern League All-Star Game, started at designated hitter and doubled.
Tebow showed steady improvement at the plate this season, hitting .226 in April, .241 in May, .301 in June and .340 in July.
Though any possibility of a September callup in 2018 for the former Heisman Trophy winner was dashed by the surgery, Tebow reportedly could begin the 2019 season with Triple-A Syracuse, one step from the Major Leagues.