Frazier's struggles emblematic of Sox offense
Pitching staff sparks Chicago's early season surge despite quiet bats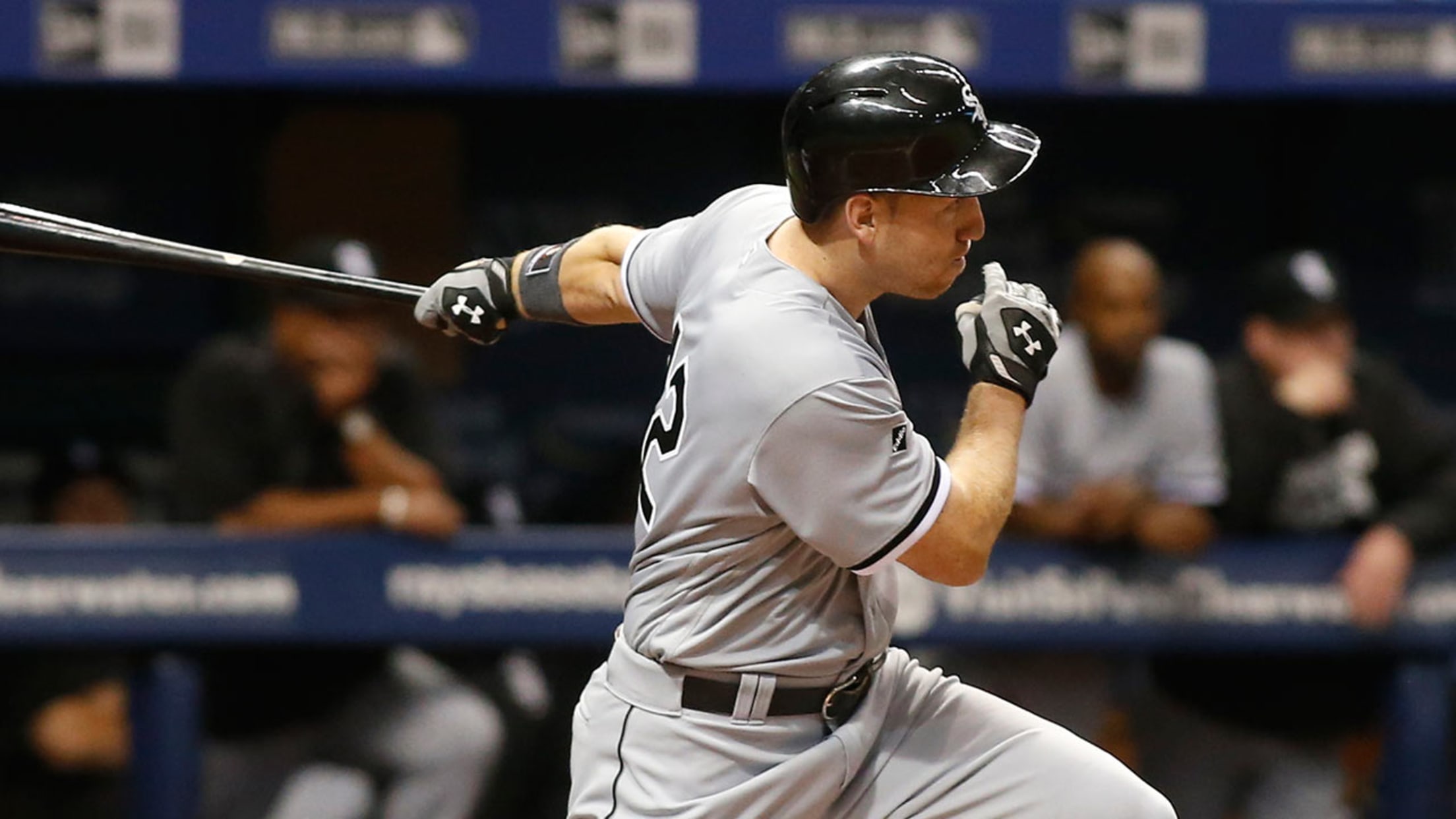 Todd Frazier struck out four times vs. the Rays on Sunday. (Getty)
ST. PETERSBURG -- Todd Frazier will play just his third home game in Chicago on Monday, and the White Sox high-profile offseason acquisition will bring with him the baggage of a slow start that spiraled to its lowest depths Sunday against the Rays.Frazier came to the plate four times during
ST. PETERSBURG -- Todd Frazier will play just his third home game in Chicago on Monday, and the White Sox high-profile offseason acquisition will bring with him the baggage of a slow start that spiraled to its lowest depths Sunday against the Rays.
Frazier came to the plate four times during the White Sox 3-2 loss to the Rays in St. Petersburg on Sunday afternoon. He saw 16 pitches and swung at nine of them, making contact four times. He struck out swinging four times for the first four-strikeout game since a 15-inning contest on July 28, 2014.
"It was just one of those days," Frazier said.
The 0-for-4 performance at Tropicana Field ended his first two-game hitting streak of the season, dropped his batting average to .163 and lowered his OPS to .523.
Frazier insists he's not pressing to make an impression during his first month in a White Sox uniform. Chicago gave up three coveted prospects in the three-team deal to acquire the third baseman from the Reds -- former White Sox prospects Frankie Montas and Micah Johnson both became top 15 prospects for the Dodgers after the deal -- and so far Frazier has been unable to lift Chicago out of a team-wide early-season offensive slump.
The White Sox entered Sunday's game with the sixth worst batting average in the American League (.234), the third worst on-base percentage (.284), tied for the third worst slugging percentage (.344) and the fifth fewest runs (37).
"Everyone wants to perform well. There's just bad games for us," first baseman Jose Abreu said. "Everybody wants to do their best. I don't think that we feel any kind of pressure."
Frazier struggled to work a more favorable count than 1-2 during Sunday's series-finale loss, which happened only once. He went down on three straight pitches against starting pitcher Matt Moore during the second inning then again in the sixth.
"I don't think he's having a good stretch," manager Robin Ventura said. "I think he was swinging it alright in spring. There's probably a little bit of pressing of trying to do a little bit too much, but again you're looking at a guy that when he gets going he can carry the lineup for a little bit. Right now, just shorten it up, make contact."
Frazier's struggles trace back to the second half in Cincinnati last season, when he posted a triple slash line of .220/.274/.390 with 10 home runs after hitting .284/.337/.585 with 25 homers before the All-Star break. Dating back to the All-Star Game last year, Frazier has hit .212/.263/.380.
Still, the White Sox are 8-4 because of a pitching staff which leads the AL in ERA (2.51), WHIP (1.01) and opponents' batting average (.199). Frazier said his struggles are the result of a timing issue. If he gets going, Chicago's offense could follow and the White Sox's surprising start could continue.
"It's been a rough stretch, but if you could tell me we'd be 8-4 right now, that's a good start," Frazier said. "You got to work on the positives."
David Wilson is a contributor to MLB.com.